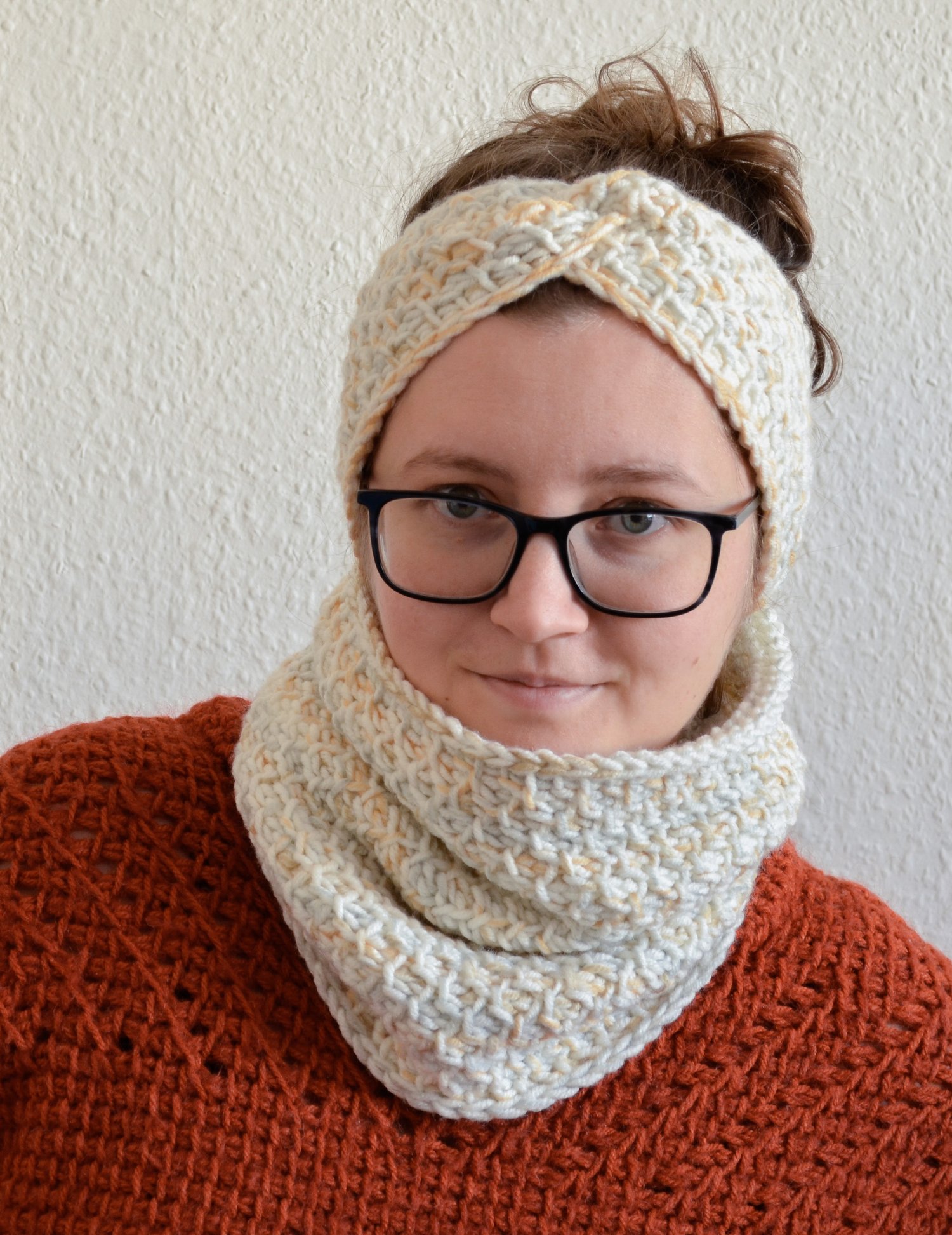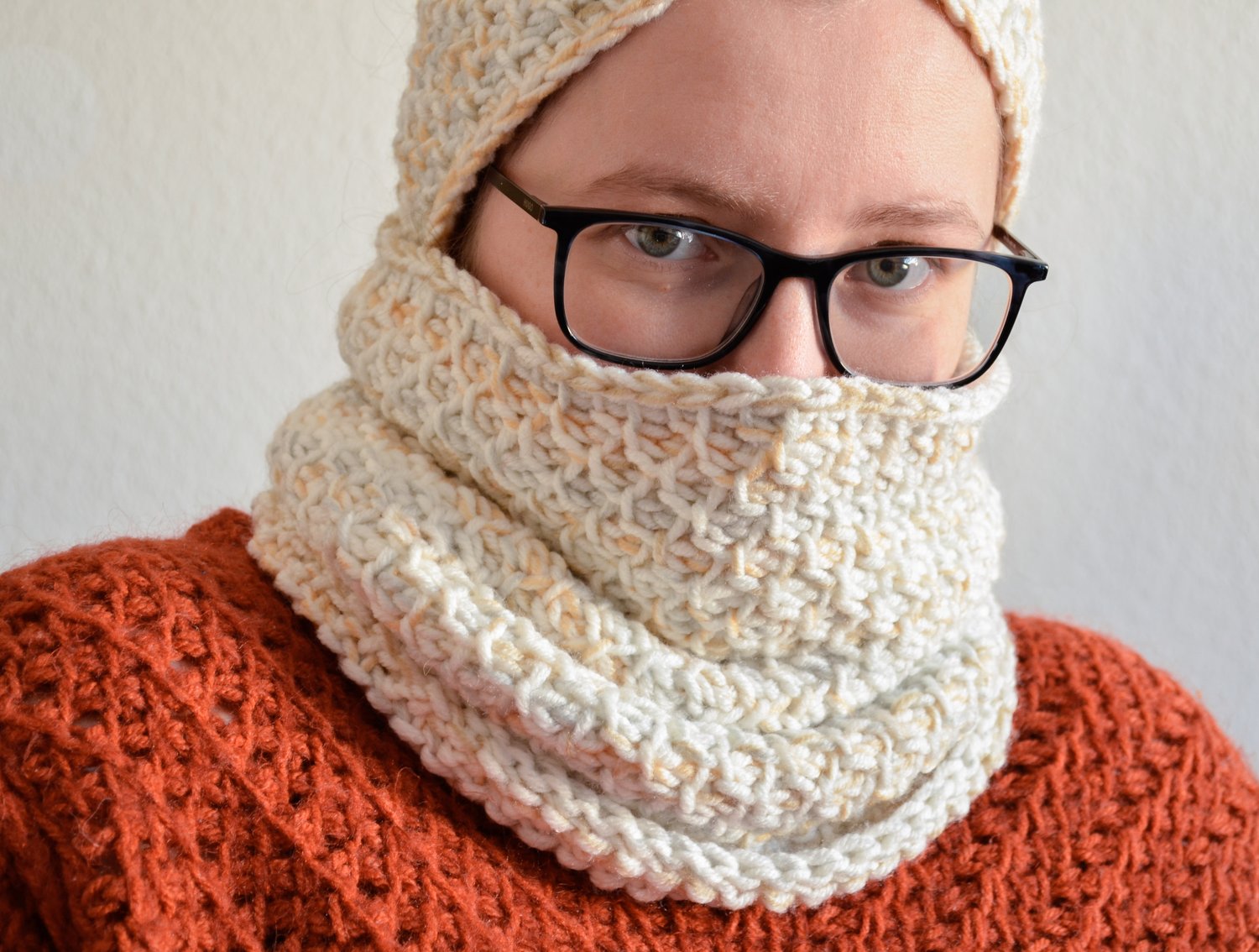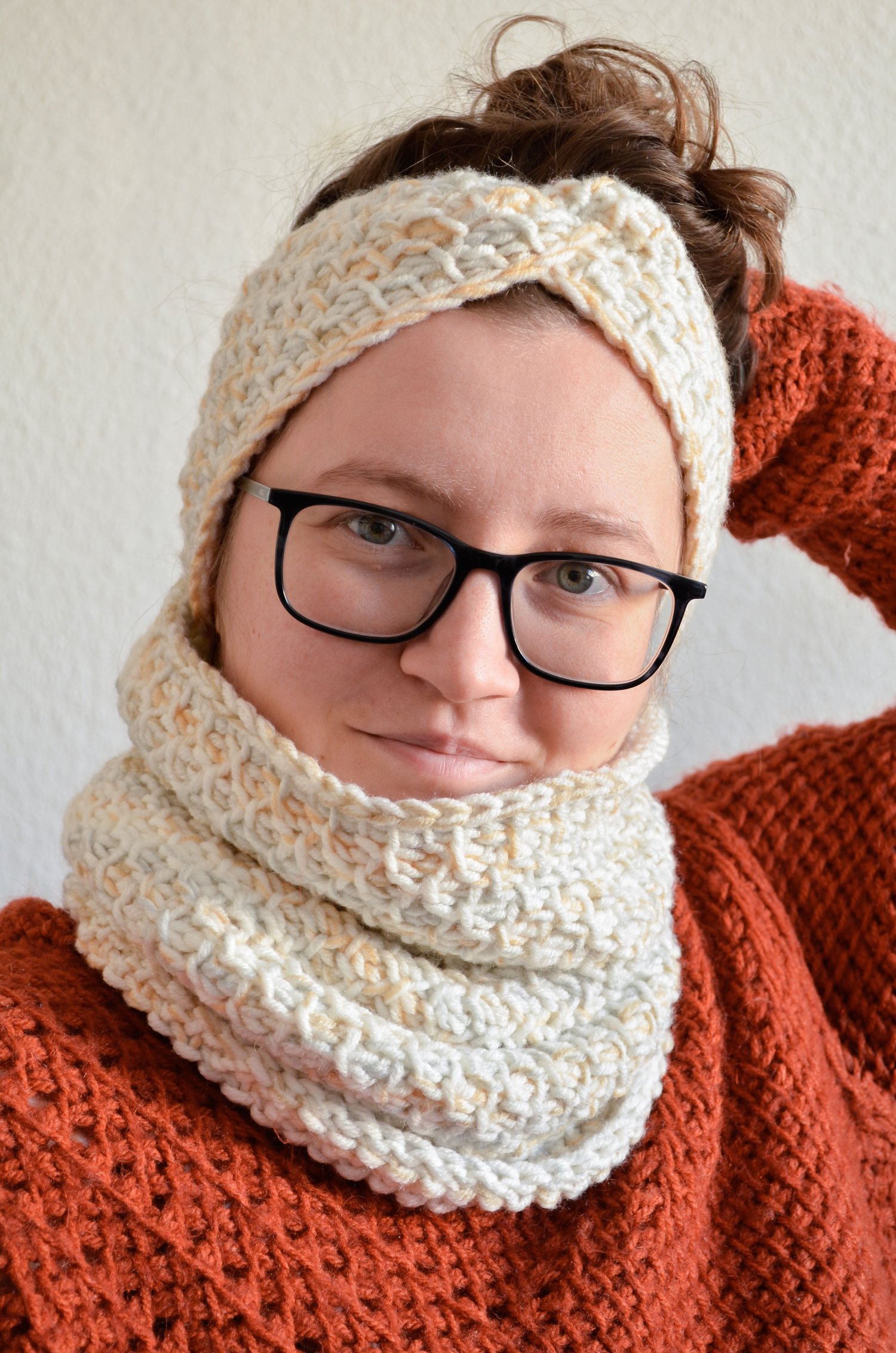 Manna cowl and headband Tunisian crochet pattern
On Sale
About the pattern
Here's a Tunisian crochet headband pattern, plus a cowl pattern, together making a gorgeous set, perfect for anyone who doesn't like or can't wear hats or scarves.
Use an Aran or worsted weight yarn for finishing these up quickly, so you can get out in the snow and have some fun.
The pattern uses the Tunisian honeycomb stitch (alternating classic Tunisian simple stitches and purl stitches), which makes the fabric elastic, soft, warm and non-curling.
The two ways of seaming up the cowls and headbands are illustrated in photos and the videos you can find below. You can use the simple seam or a twisted seam for adding more interest to this simple accessory.
Skill level
Enthusiastic beginner - you need to know how to make Tunisian simple stitches, Tunisian purl stitches and Tunisian full stitches. Follow the videos if you are not familiar with these stitches.
Finished size
There are two tables for nine sizes of heads, ranging from 40 cm (15 3/4"), all the way up to 64 cm (25 1/4"). The cowls have positive ease, for comfort, while the headbands have negative ease, to keep them on and take advantage of the elasticity of the honeycomb stitch.
Notions
Yarn: worsted weight or Aran weight yarn, with 120 meters per 100 grams or about 131 yards per 3.5 ounces; between 50 and 80 meters for headbands and between 100 and 240 meters for cowls (or more, if you intend on making them taller);
Hook - 8 mm and 9 mm Tunisian crochet hooks with cables or long hooks;
Tapestry needle;
Scissors.
Low vision version
This patern now comes with a low vision file with the following characteristics:
the main text is written in 24 point Arial font; 28 point and bold is used for headings;
black text on white background;
left justified text, 1 inch margins;
no columns;
page numbers on the bottom left part of the page;
no charts;
all abbreviations are explained in the list.
There are two photo tutorials included at the end, with explanations for each photo.
The sizes in this pattern are found in tables with black borders for each cell (no shading), all left justified.