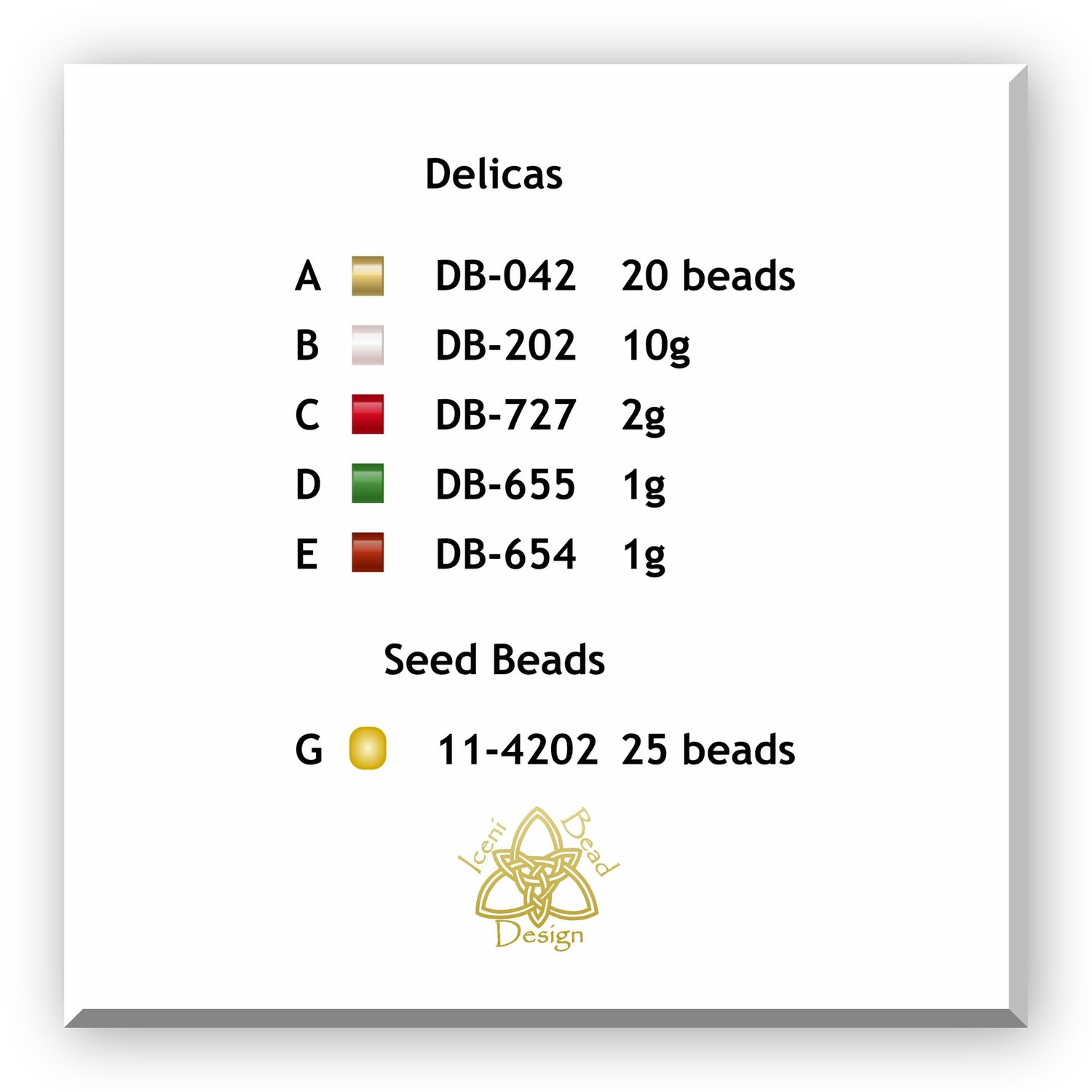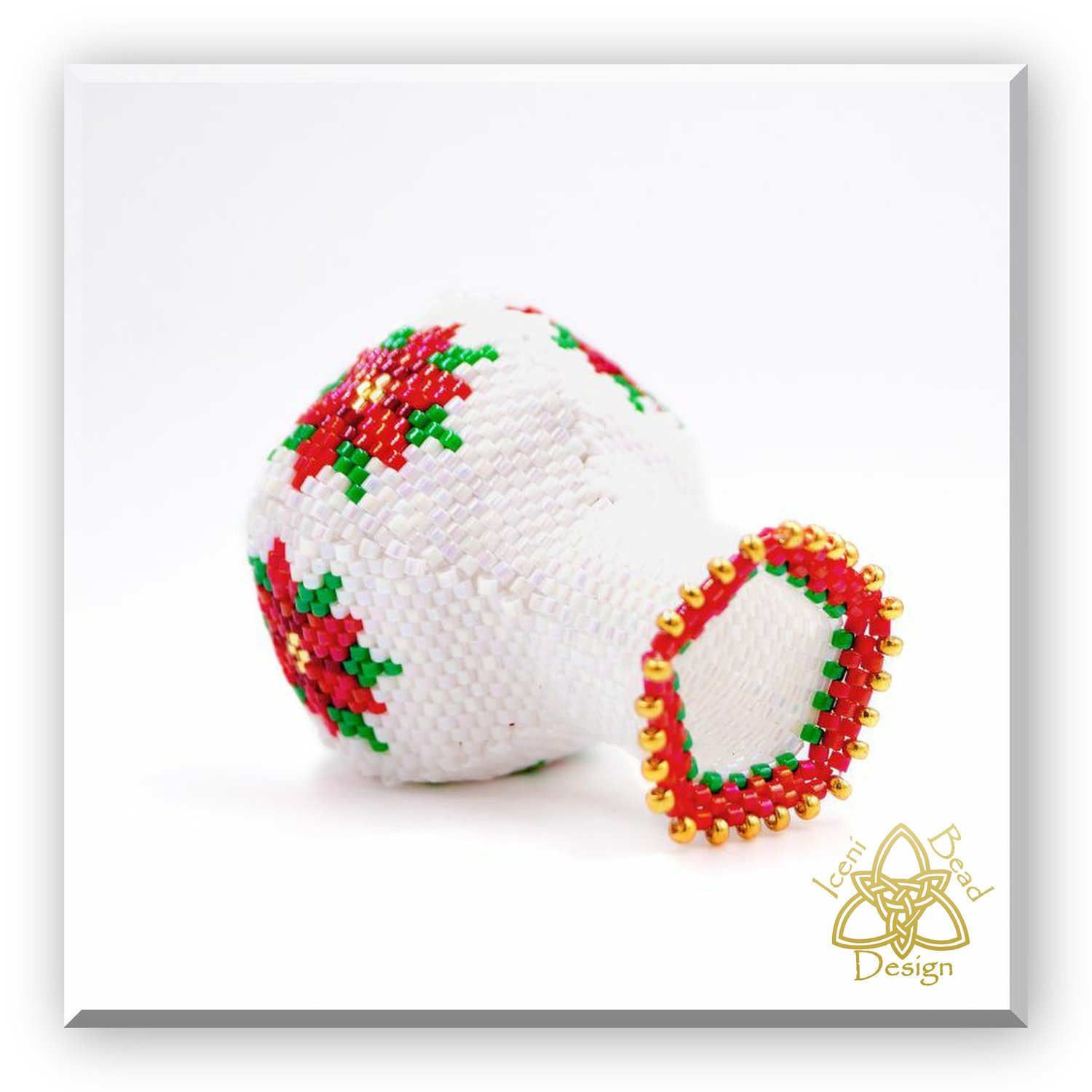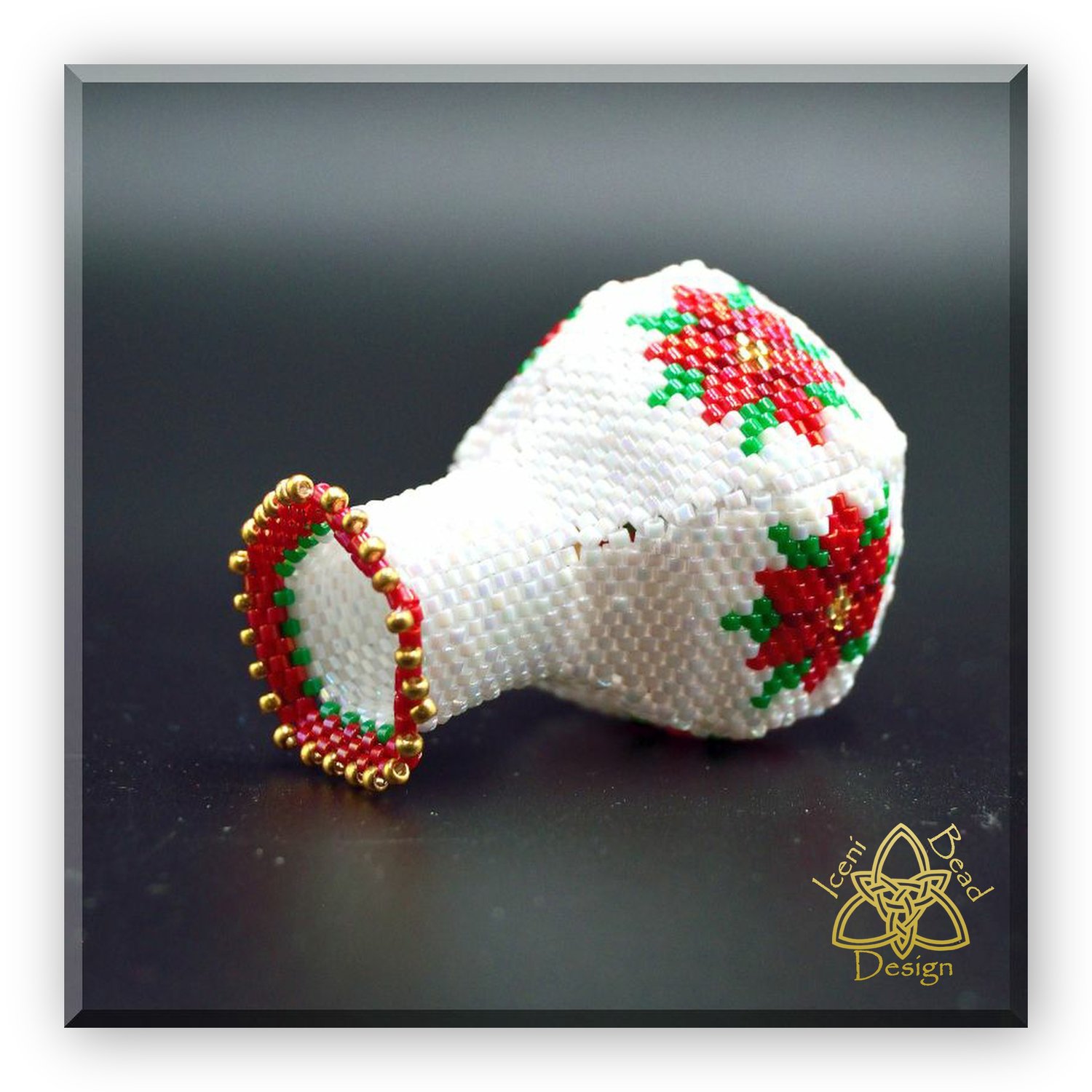 Poinsettia Beaded Vase
On Sale
This is a beading PATTERN only, you are not purchasing the 'Poinsettia' Vase with this listing.

I have seen so many tiny beaded vases recently, I've even designed a couple myself before.

With this gorgeous little vase, I wanted to keep it as simple as possible while creating something that just has the 'wow' factor, and something a less experienced beader would cope with, so there are no complicated additions or shaping, just enough increases and decreases to create a lovely curve. All are fully explained and illustrated.

This is made in two parts, top and bottom and joined, or zipped, in the middle.

Standing just 2 ¼ inches (5.5cm) tall, this is perfect for your first miniature beaded vase, and matches the angel, bell, ornament and star patterns already available.

Pattern contains colour chart and word map

All files are instant download upon confirmation of payment. If you have any problem with your download, please message me and I will do my utmost to sort it out for you.

The pattern is for YOUR use only and is not to be published, resold or copied in either full or part, in any way for others.