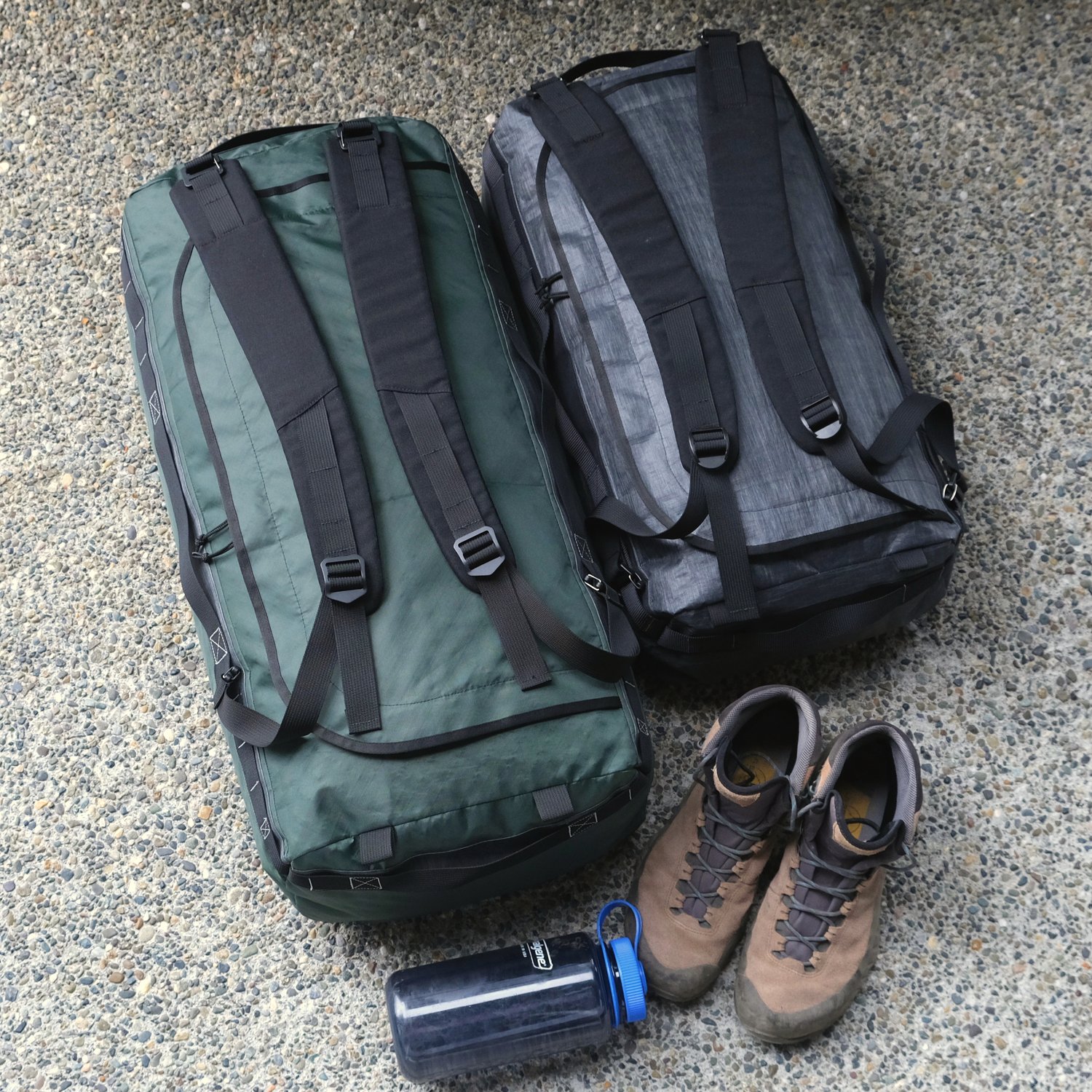 Porter Duffle
On Sale
Craft your own versatile gear companion for outdoor adventures with the Porter Duffle sewing pattern. This comprehensive pattern offers detailed construction instructions for making a durable and versatile expedition duffle bag that seamlessly transitions from a traditional duffle to a comfortable backpack. With ample storage capacity and airline carry-on compliant sizing, the Porter Duffle is perfect for travel enthusiasts who crave functionality and style. Embark on unforgettable journeys with this must-have DIY project.


📨 Digital Download Contents
Porter 35 and Porter 45 sewing patterns in pdf file format
Porter Removable Shoulder Straps pattern in pdf file format
Complete set of instructions with material list, cut layout, and step-by-step construction sequence with photos and illustrations showing major steps 
Tips & tricks and sewalong video
All future revisions incorporating community feedback, fixes, and improvements
Upon checkout, an email is automatically sent containing a link to access digital downloads.
Instruction Booklet
Print at home sewing pattern on letter / A4 sized pages
Print at office sewing pattern on tabloid / A3 sized pages
Large format sewing pattern on large format / A0 page (US/UK/EU)
✂️ Sewing Skill
Porter Duffle has been designed for intermediate to advanced makers. Experience sewing multiple layers of technical fabric and nylon webbing along with installing pack hardware is required. This project is not recommended for light duty domestic sewing machines. Familiarity with sewing terminology and construction techniques is expected. 
🪡 Revisions
12 Jul 2023 - Initial Release
✏️ Terms and Support
LearnMYOG.com is a passion project for entertainment purposes. Technical support is provided at my discretion and availability. 
Valid email address is required for download link and notification of revisions for this specific pattern.
🇪🇺 Important information for EU customers: As per General Data Protection Regulation (GDPR), we require your opt-in for email notifications. Simply opt-in during checkout to stay connected and receive the latest revisions for this pattern.
LearnMYOG.com patterns and instructions are for non-commercial Personal Use Only.
I cannot be held responsible or held liable for any damages, injuries, losses, or destruction of property that may occur in connection with this information.
Thank you for your purchase and for supporting LearnMYOG.com!