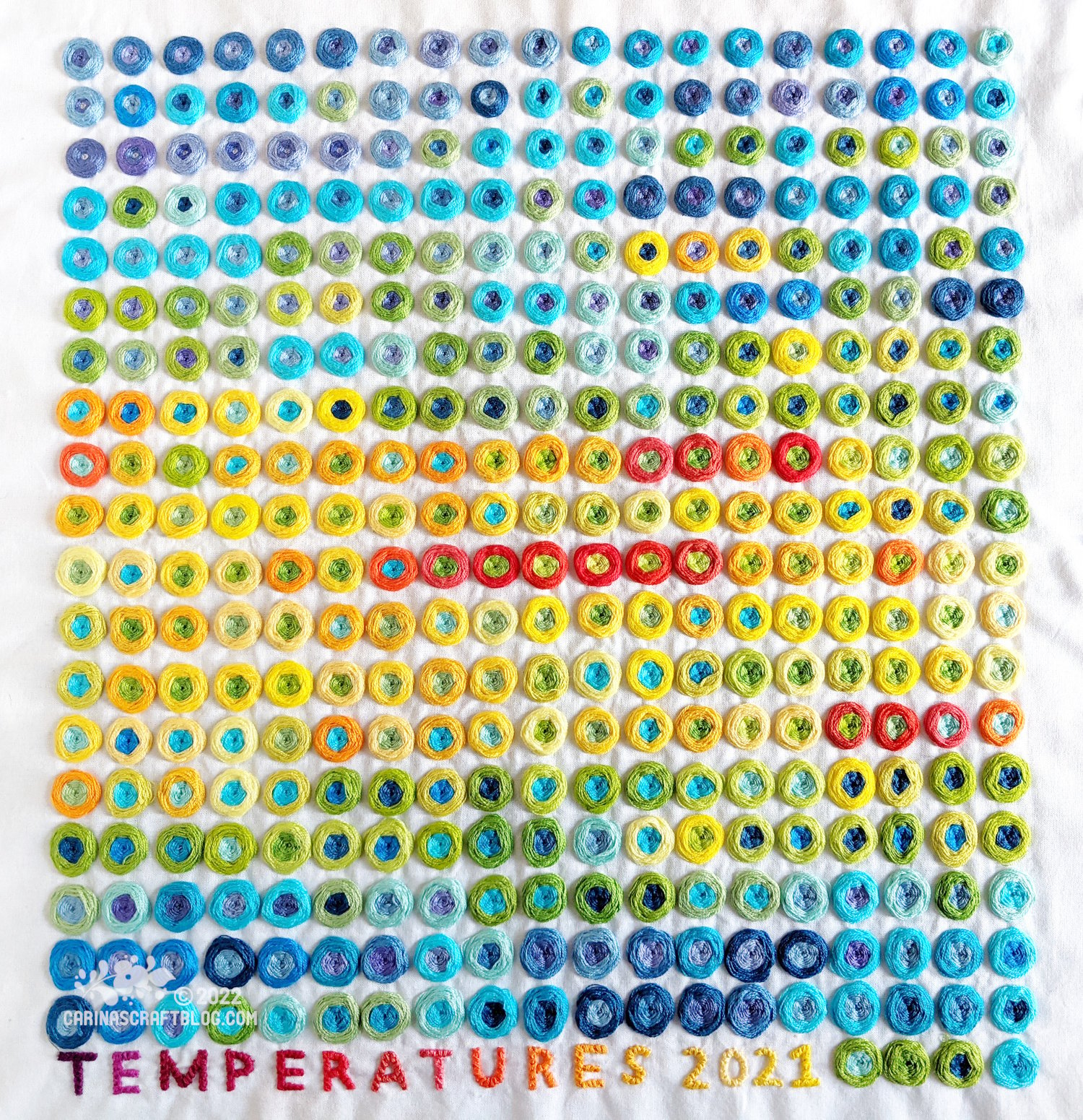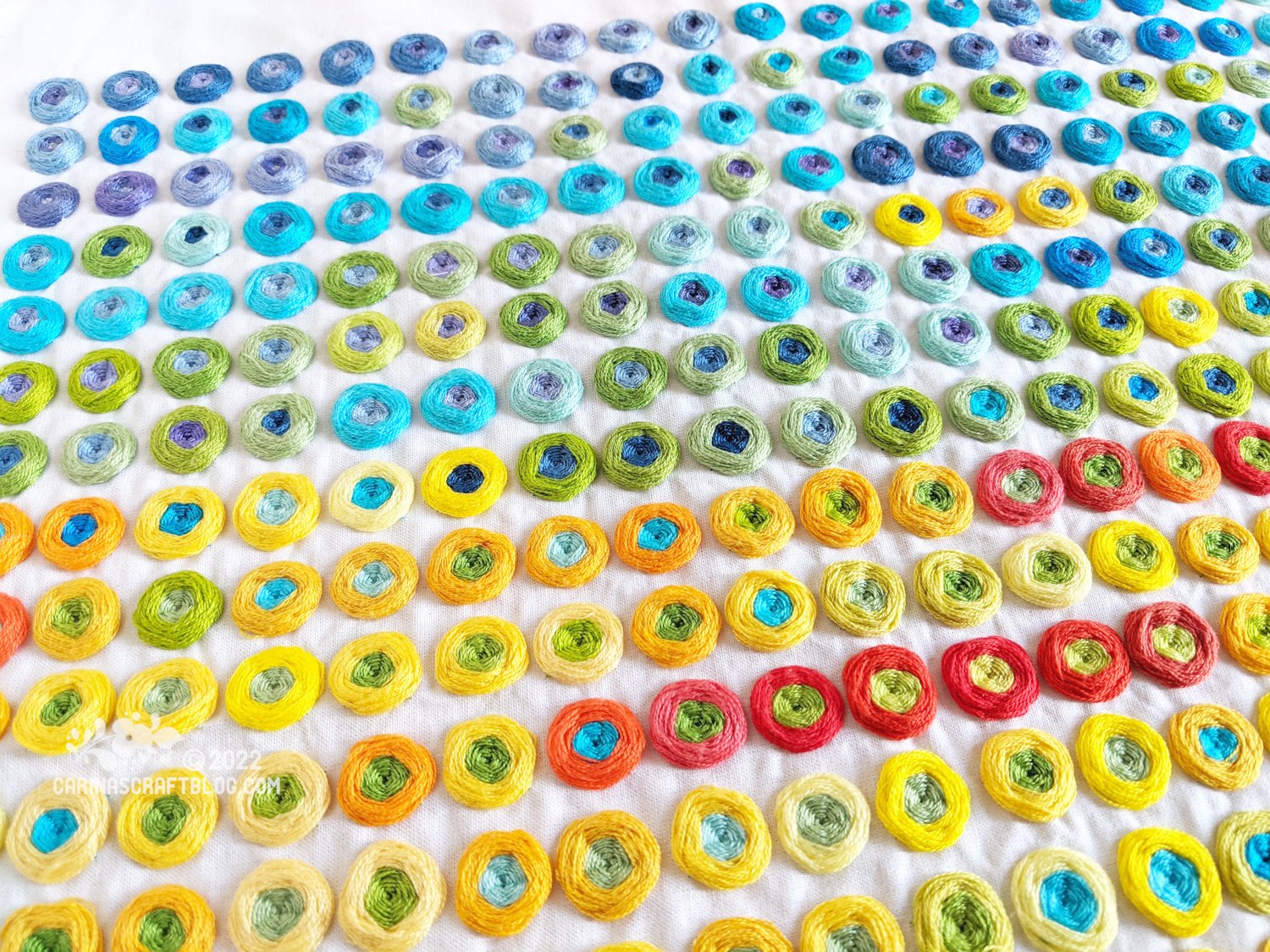 Temperature Tracker Embroidery Template PDF
Embroidery pattern/template to log the daily high and low temperatures of 2022*, using the spider web rose stitch. Includes a 6 page template (print and assemble) colour suggestions plus stitching and data tracking tips.
If you would like to make a different temperature embroidery project, I have a ready to use temperature range for DMC here.
The temperature range is also included with the spider web rose embroidery pattern.
*There are two full templates included: one for 2022 and one for 2024. Additionally, there are numbers included, in the same font and size, so you can alter the year to e.g. 2023 or 2028.
Read the pattern carefully, you will not need to print all the pages!
* * * * * * * * * * * * * * * * * *
Please note: the patterns are digital files which you download and print on your own printer. Patterns will not be posted to you.
* * * * * * * * * * * * * * * * * *
The pattern consists of:
- 2022 template
- 2024 template
- instructions for pattern transfer
- colour suggestions (DMC)
- tips for tracking the data 
- template assembly instructions
The embroidery template measures approximately 14"x14.
I have stitched my version using three strands of Mouliné thread.
NOTE: This is a fairly large file, 18 pages. You may want to download it on a computer instead of mobile phone or tablet.
The images in the pattern will be clear and not have the copyright note.
© The pattern and images are copyright Carina Envoldsen-Harris 2022-. The pattern is for personal use only.
Thank you for respecting the hard work that I put into creating my designs.
By purchasing this pattern, you are agreeing that you will not forward or pass on, duplicate (either print or make digital copies), upload or sell the pattern or any part of it (instructions, designs, photos) or sell any finished item using this design.