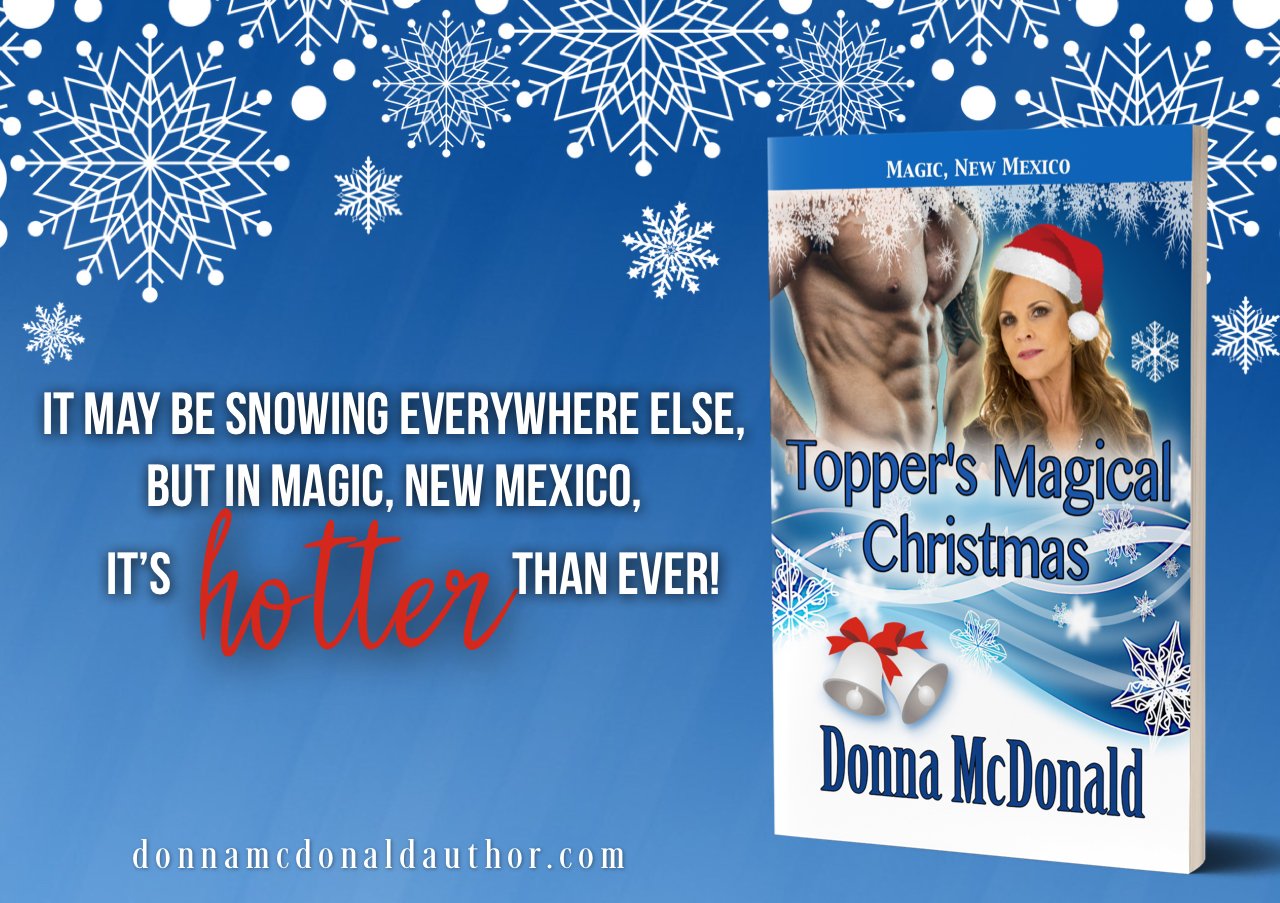 MCAR4 - Topper's Magical Christmas
On Sale
Preview
It may be snowing everywhere else, but in Magic, New Mexico, it's hotter than ever!

The holidays are happening in Magic but temperatures are still sweltering. Despite all Topper's lectures to her young witch daughter about life in a desert climate, Jessica longs to celebrate the festive season like people in cooler climates do. The main thing on Jessica's holiday wishlist is getting her witch mother and alien father to make her some snow. Conjuring cold is not a magical problem for Topper, or for Stark who's an alien from an ice planet, but getting rid of the men in black who show up to investigate it will be.

Jessica's insistent demands are already driving Topper crazy, but the arrival of Dr. Lena Verglas from the University of New Mexico makes things even worse. The human doctor of climate science wants to build a bio-dome and make it snow in the desert. Magic tolerating a bunch of human academics moving into town? That's never happening as long as Topper can prevent it.

Thankfully, Sheriff Theo and Deputy Calix—Magic's dragon law keepers—are both in favor of running the human scientist off. Or at least they were until Deputy Calix started sleeping with her. Dragons and their outrageous libidos are one more problem Topper doesn't need this holiday season.

Could things get any worse? The arrival of six more naked aliens from Glacier makes the answer a definite yes. When she adds in dealing with a set of bad hyena shifter parents, entertaining a bunch of Greek dragons, and Stark wanting to have another baby—it's all enough to send Topper right over the top.

As the witch in charge, she's got to get a handle on the mounting chaos before it's too late.