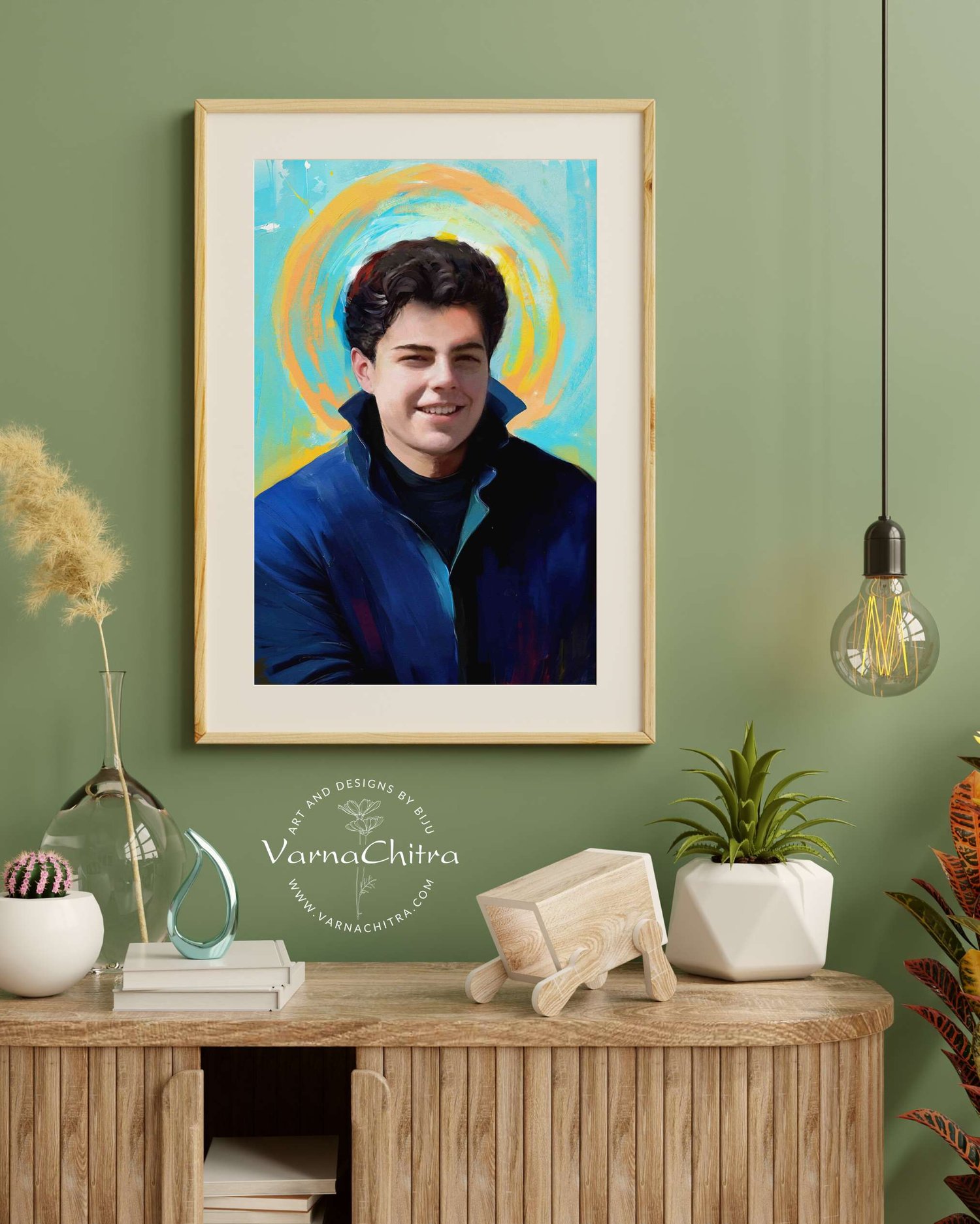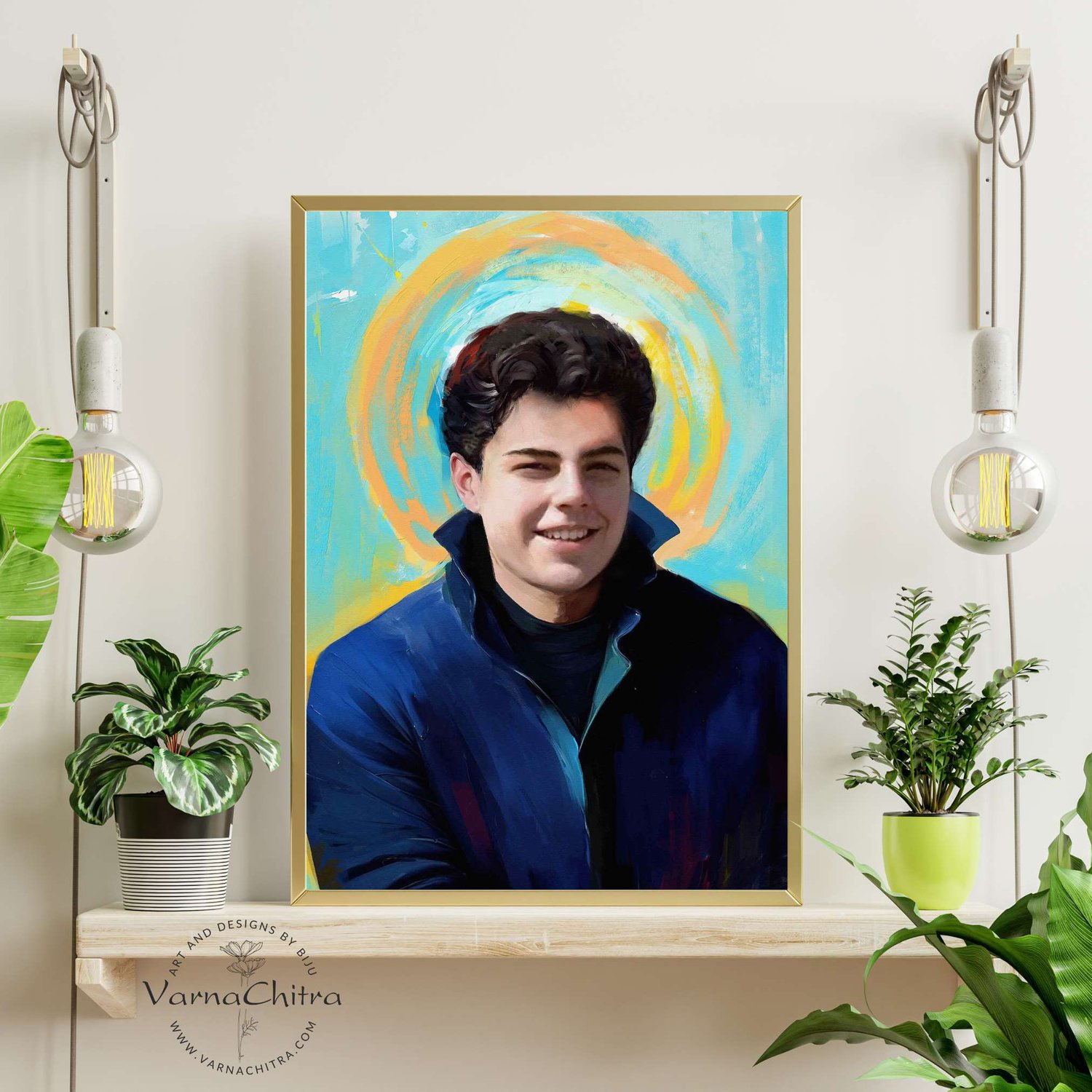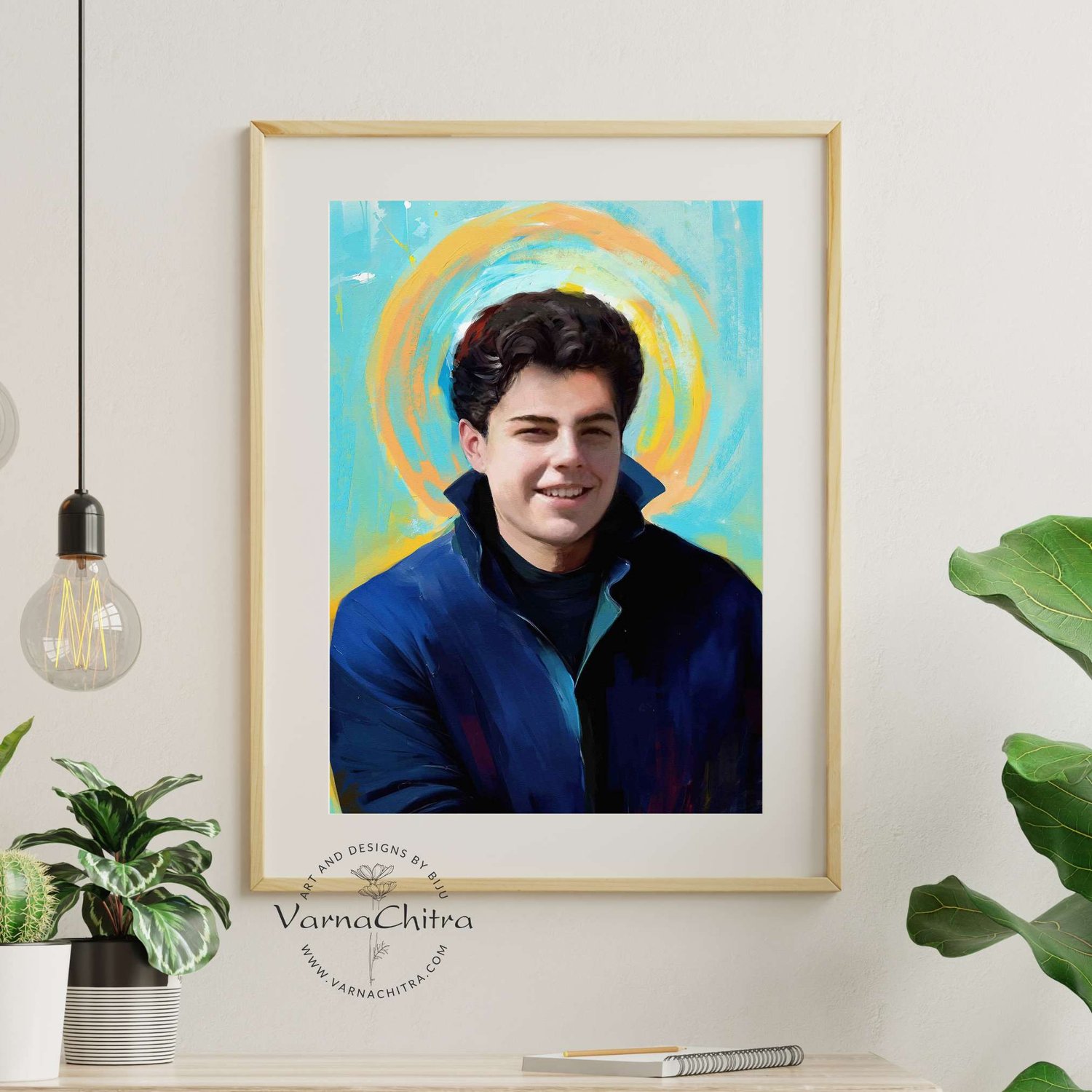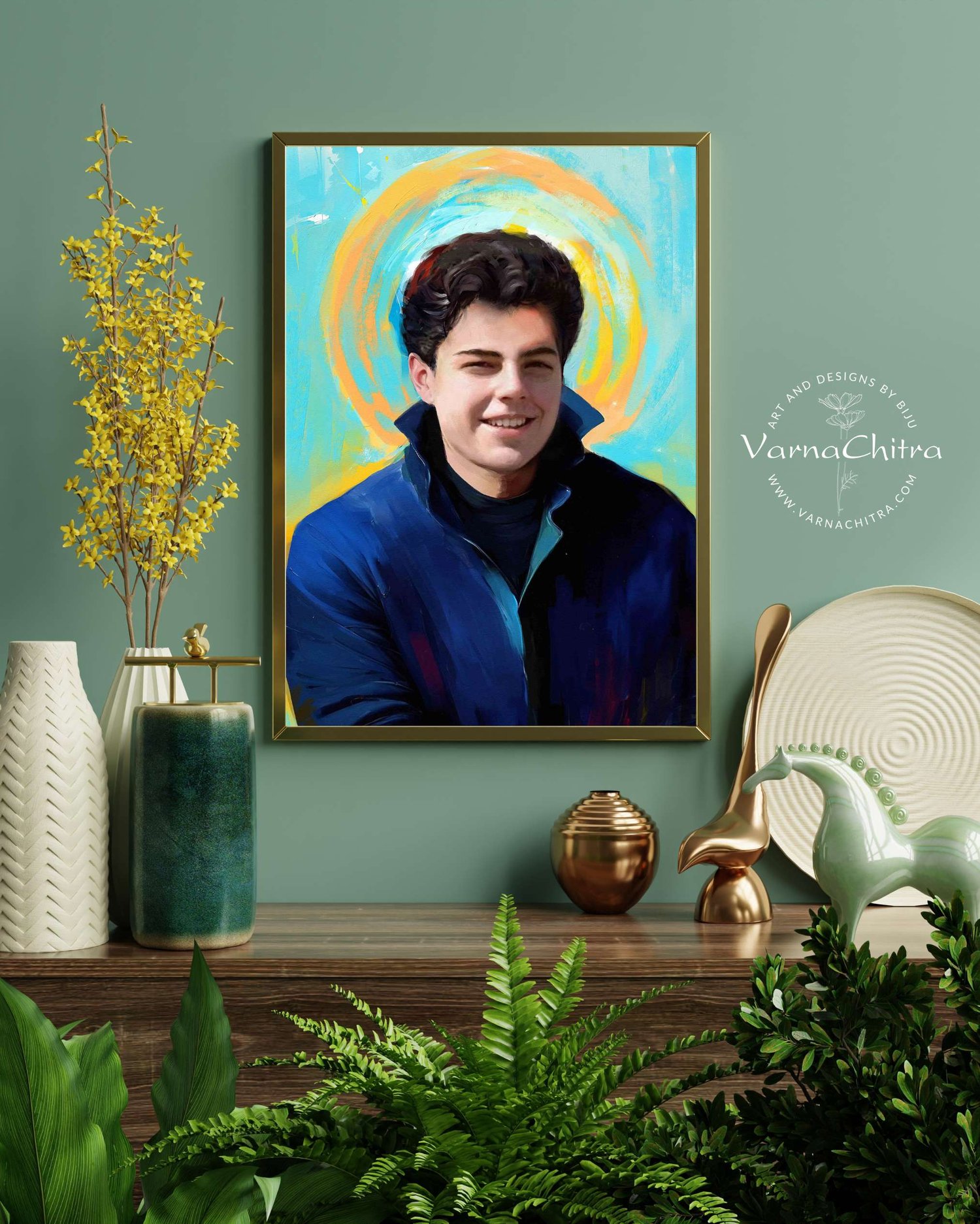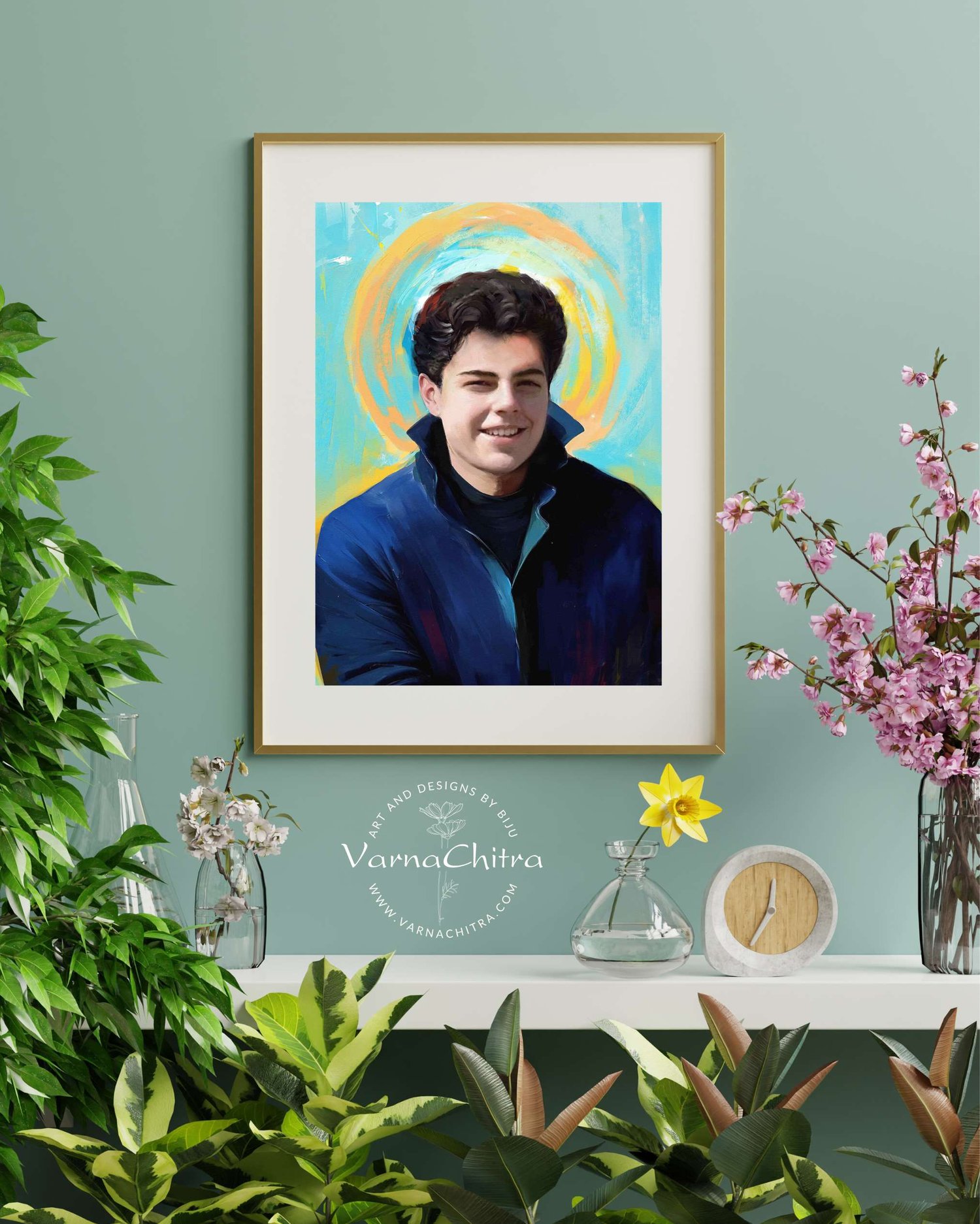 Blessed Carlo Acutis (Ver.2) - Modern Day Saint Patron of Computer Programmers and Internet. Digital Painting in the style of oil-painting.
Blessed Carlo Acutis was an Italian teenager who was born on May 3, 1991, and passed away on October 12, 2006, at the young age of 15. He was known for his deep Catholic faith and his love for technology, which he used to evangelize and spread the word of God through his website. Carlo was also a devout Eucharistic adorer, and he spent many hours in prayer and devotion before the Blessed Sacrament. In 2020, he was beatified by the Catholic Church, and he is now known as Blessed Carlo Acutis, a model of holiness for young people around the world.
This digital painting in the style of thick oil paint (impasto) of Blessed Carlo Acutis is a variation of another painting available here. Suitable for any interiors. Excellent gift for all nerds.
Upon purchase you will receive 1 jpg files as instant download.
Use the downloaded files for customized printing and framing at any of the online printing and framing services like shutterfly, canvaschamp etc. You may also utilize the service of your local printing and framing shops.
THIS ITEM IS A DIGITAL DOWNLOAD ONLY. NO PHYSICAL ITEM WILL BE SHIPPED.
YOU WILL GET 1 JPG FILE OF SIZE 28x40 inches with 300 ppi AS A DIGITAL DOWNLOAD.
The file can be easily resized to
24x36 inches(2:3 aspect ratio) and below
24x24 inches (1:1 aspect ratio) and below
18x24 inches (3:4 aspect ratio) and below
16x20 inches (4:5 aspect ratio) and below
11x14 inches
A3 (ISO) 11.7x16.5 inches
You can contact me for any other size after purchase.
For personal use only. No commercial use permitted.