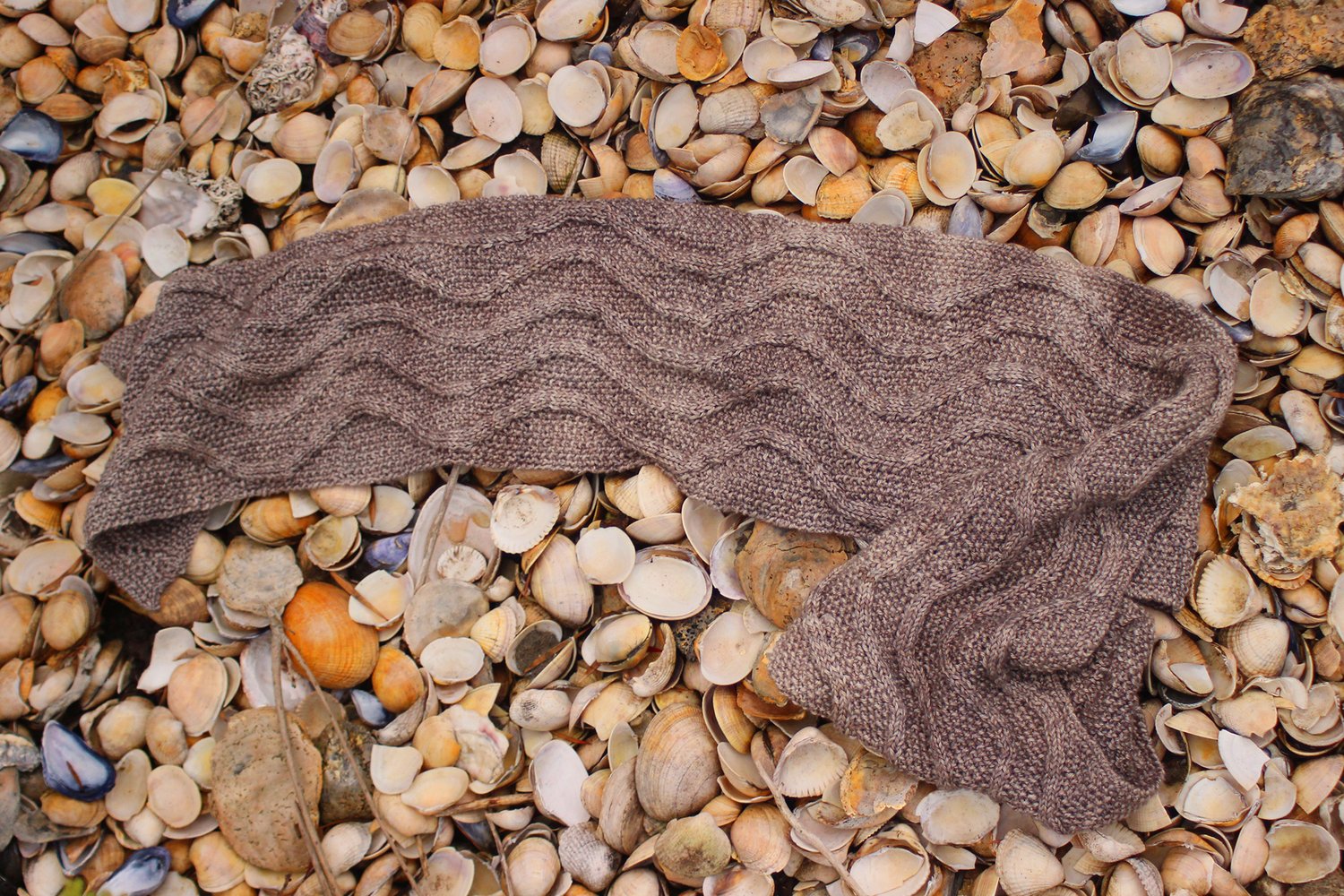 Low Tide Scarf
On Sale
Where I grew up there was a wide 3-mile strand (beach) where during spring tides the sea would go a long way out, leaving glistening ripples of damp sand, shells, seaweed and small pools of water.
This unisex scarf represents that memory in a soft attractive pattern that makes the most of a luxury yarn with the sheen of silk.

Size
20cm wide, 120cm long.

Materials
100g/400m 4-ply - merino/silk or merino/bamboo blends recommended.
Sample uses Old Maiden Aunt merino/silk 4-ply.
3.5mm needles.
Cable needle.

Tension
28 sts and 36 rows to 10cm in moss stitch using 3.5mm needles.