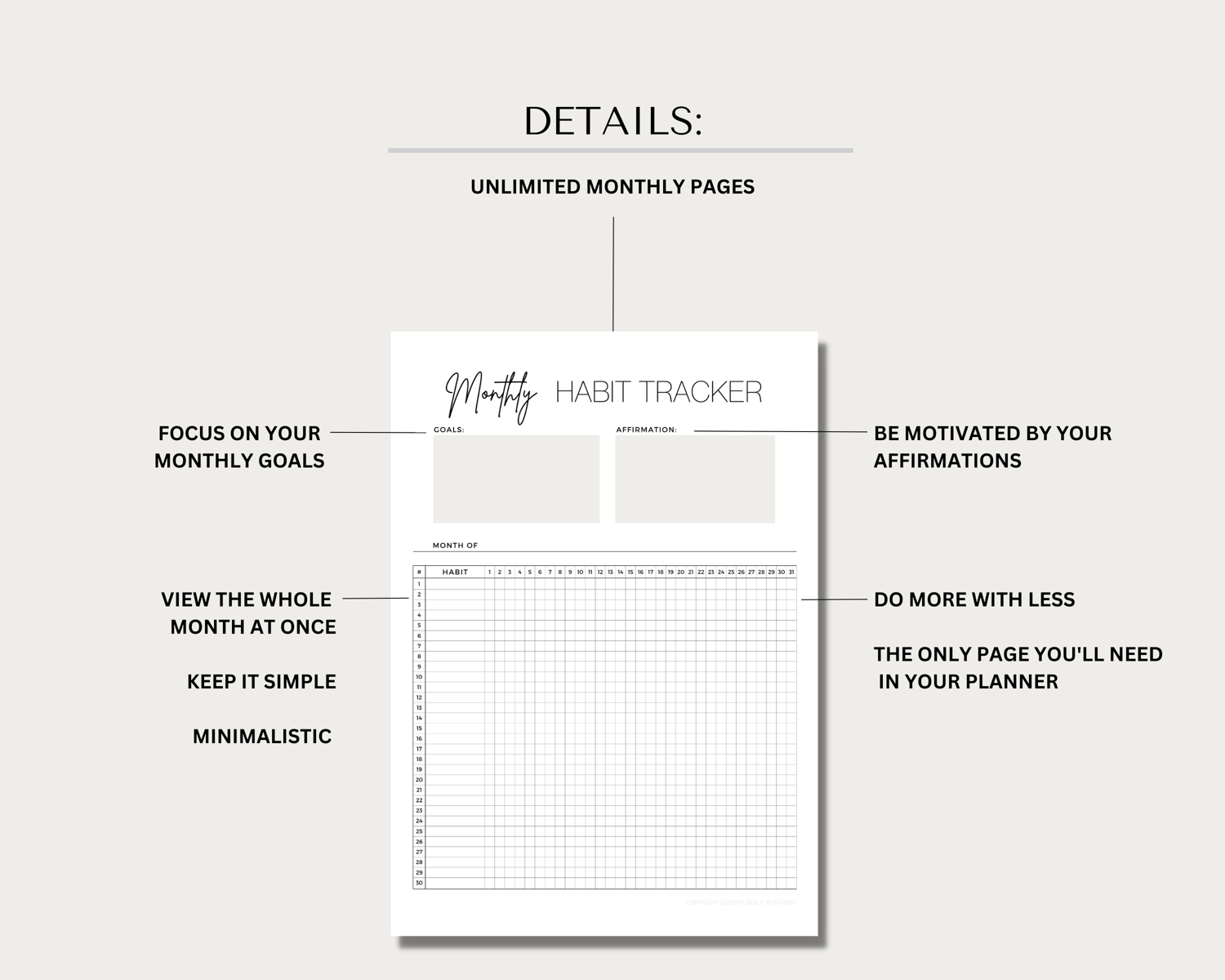 Pivot with Patti - Monthly Habit Tracker, Unlimited Pages, Habit Checklist Tracker GoodNotes, Printable, 30 Days Habits Tracker, Weight Loss, Workouts, HW, Goals, Chores, Routine
On Sale
Use this digital monthly habit tracker to track multiple habits or chores by month throughout the year. 
Unlimited pages by printing or downloading into your device's GoodNotes app.
View your progress each month.
Feel the accomplishment of long-lasting discipline.
Multi-use: 
- Chores
- Work projects
- Weight loss
- Workouts
- Strength training
- Meditation
- New routines
- Personal development
- Healthy eating
- Homework
- Studying
STAY ON TRACK, REDUCE STRESS, STAY ORGANIZED and DISCIPLINED
This is a digital product. No physical product will be sent to you.
Simply download the PDF
Then, when prompted, select GoodNotes to open as a "new document"
Or print and add it to your clipboard, journal, or binder
Unlimited pages, every month add a page to track chores, weight loss, homework, routines, anything.