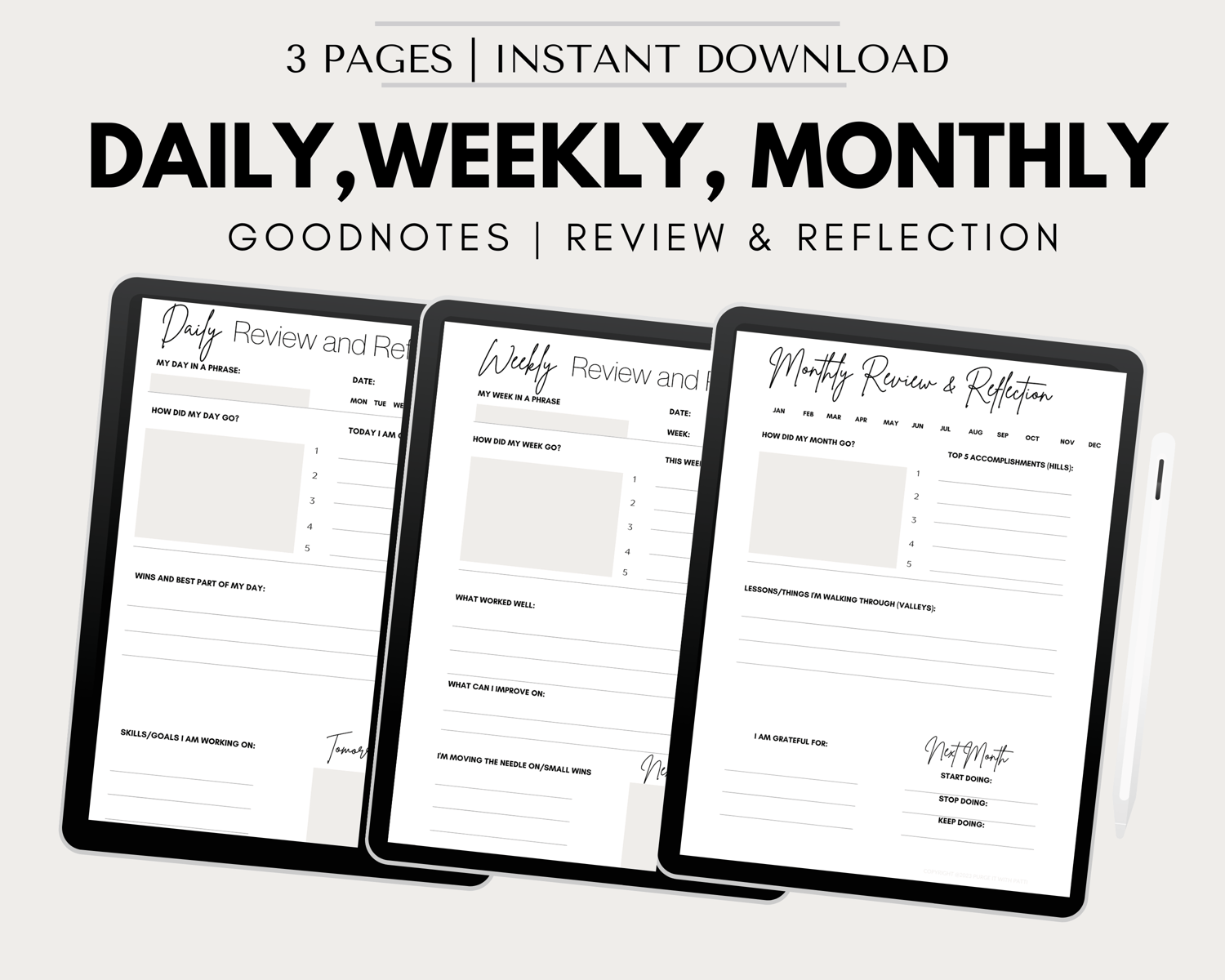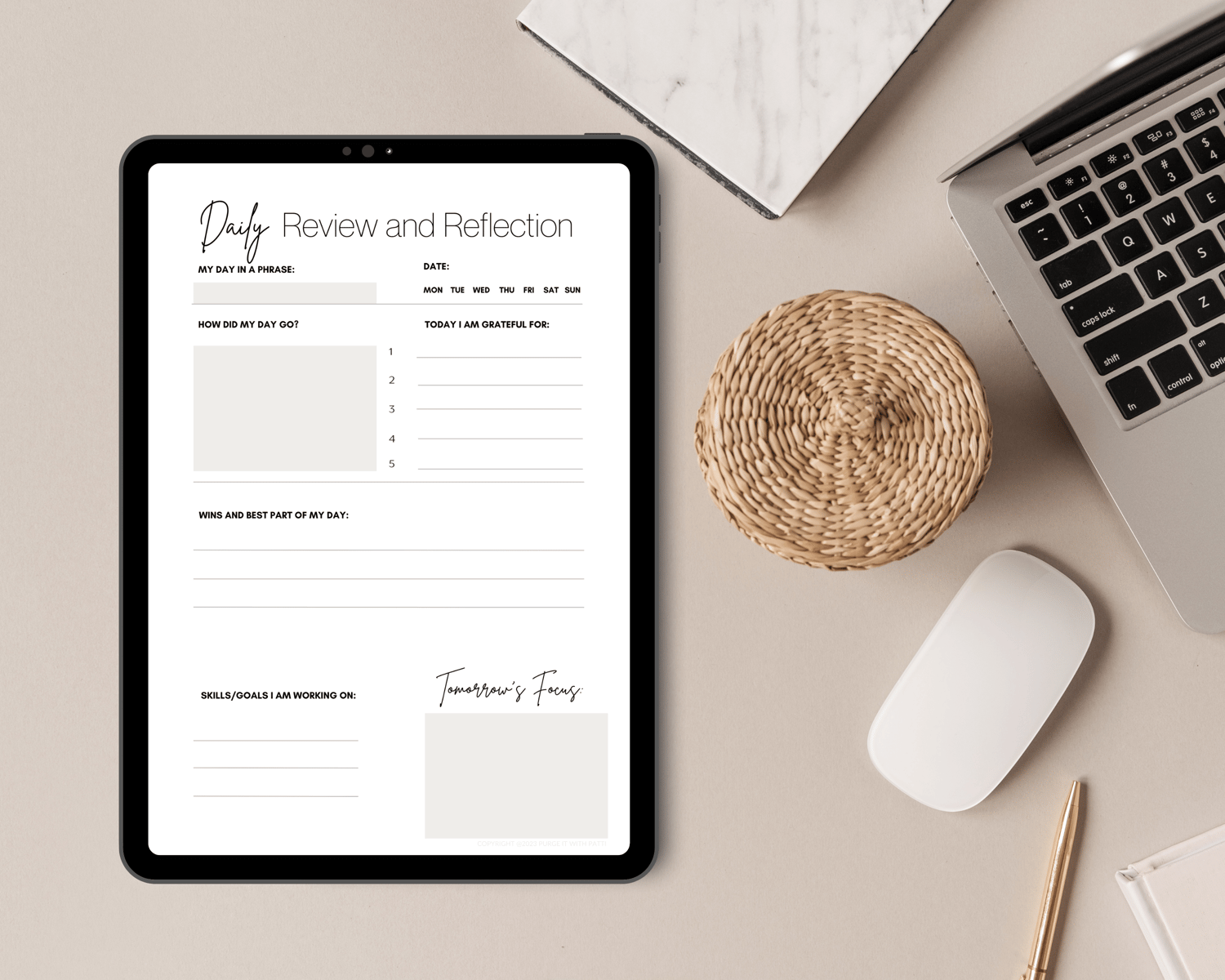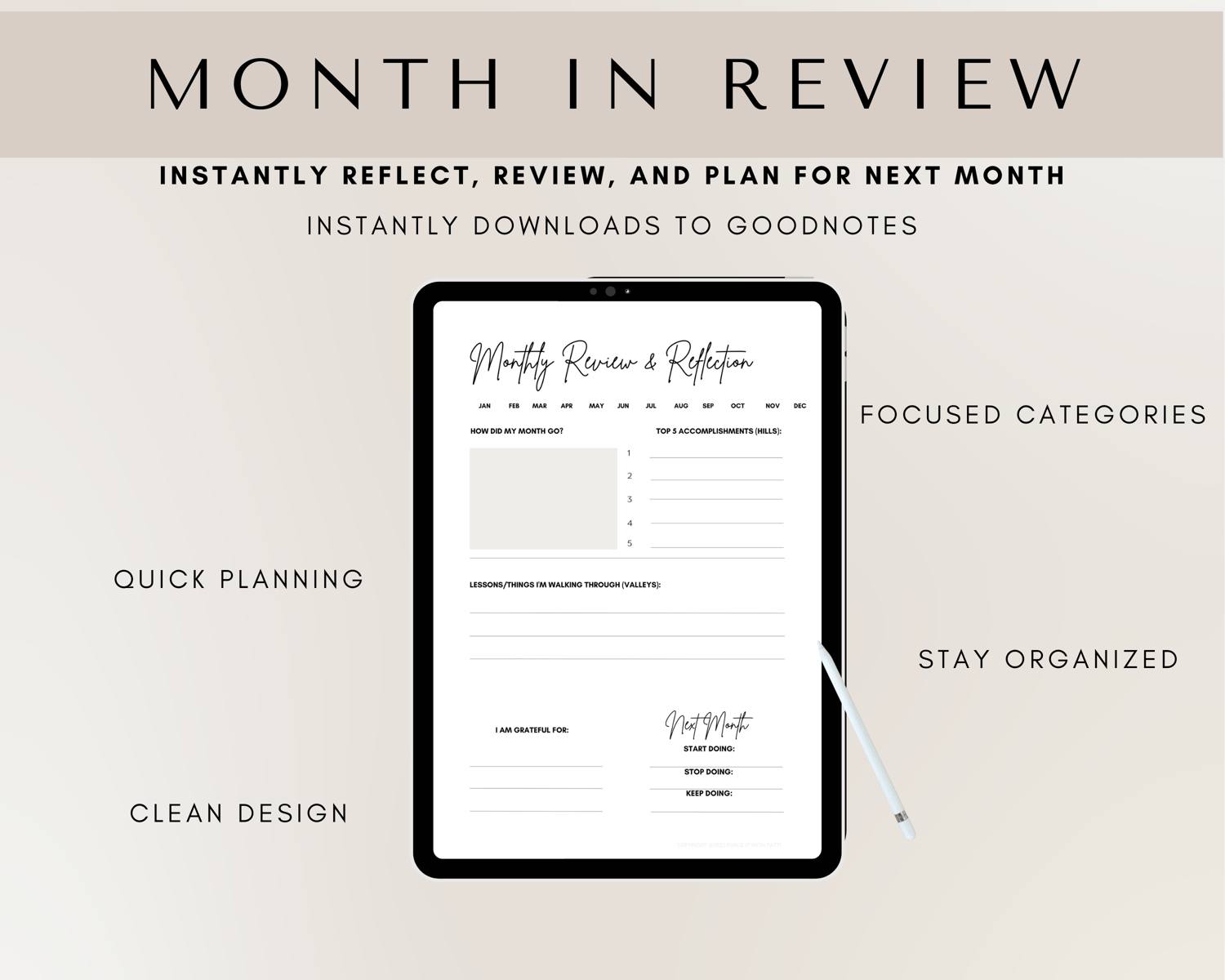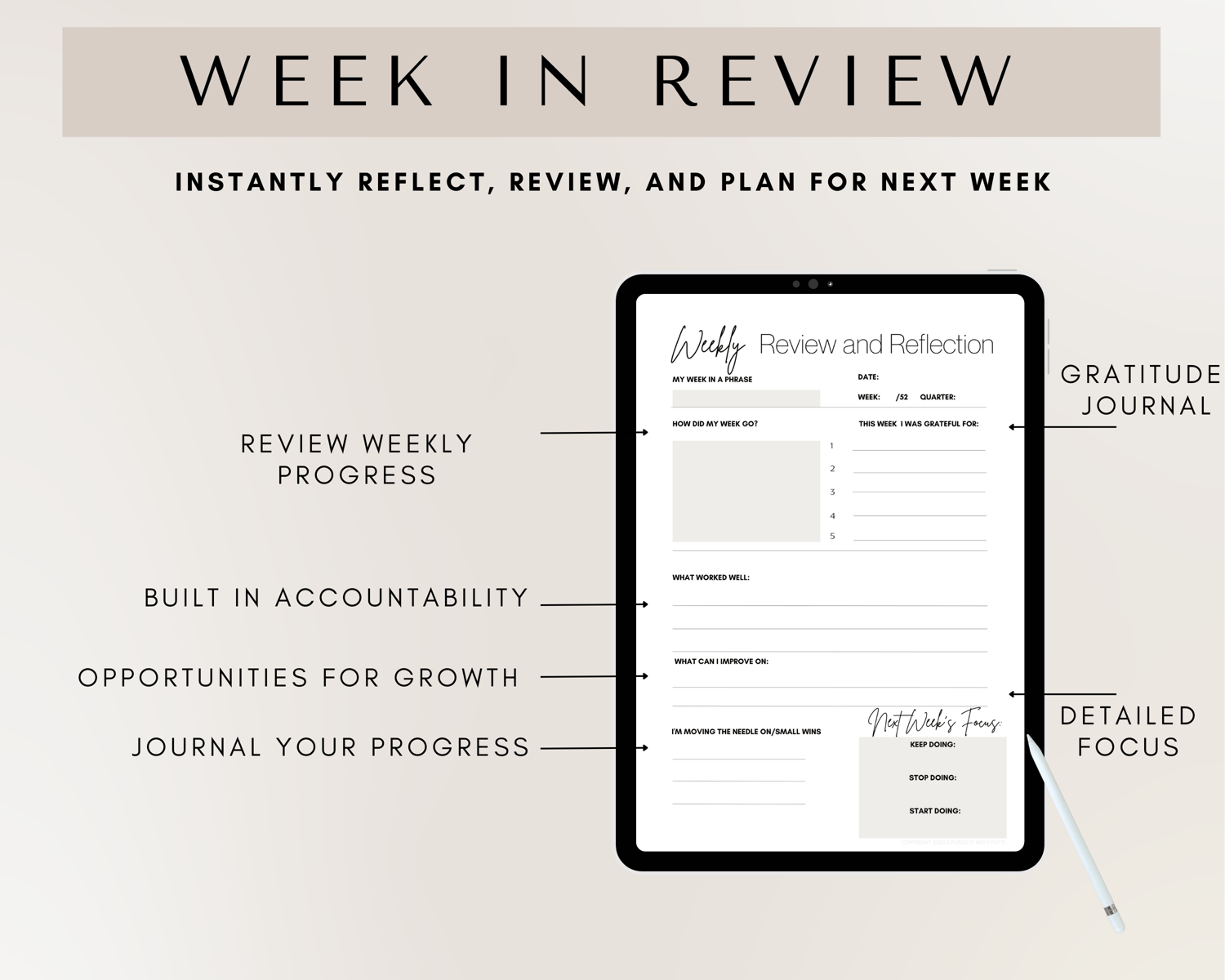 Digital Daily, Weekly, Monthly Reflections, Unlimited Pages, Weekly Reflection Journal, Monthly Review Worksheet, Gratitude Journal, Weekly Review, GoodNotes or Print
On Sale
$5.99
Daily Reflections, Weekly Reflection Journal, Monthly Review Worksheet, Gratitude Journal, Weekly Review, Goodnotes, Purge it Planner, Purge it Performance Series
Three pages are all you need to reflect, review, and reset. 
Unlimited pages by printing and adding to your journal or downloading to your device's GoodNotes app.
Get your day, week, and month in order.
Based on research - simple, quick, and easy updates.
IMPORTANT: This is a digital product. No physical product will be sent to you.
Clean, easy, minimalistic aesthetic.
Unlimited pages. Invest in your productivity and increase your performance.
Designed for quick and easy updates for busy professionals.
Self-reflection journaling to help you reflect on what worked well and what to implement next week.
Gratitude journaling helps you reflect on your thoughts, feelings, and priorities.
Plan ahead and stay focused. 
Take control of your priorities.
Download this PDF right into your Good Notes digital notebook and enjoy quick easy performance, reflection, and reviews, day after day, week after week, and month after month.
• You can download these digital items once your purchase is confirmed.
• Please note that there are no printed materials