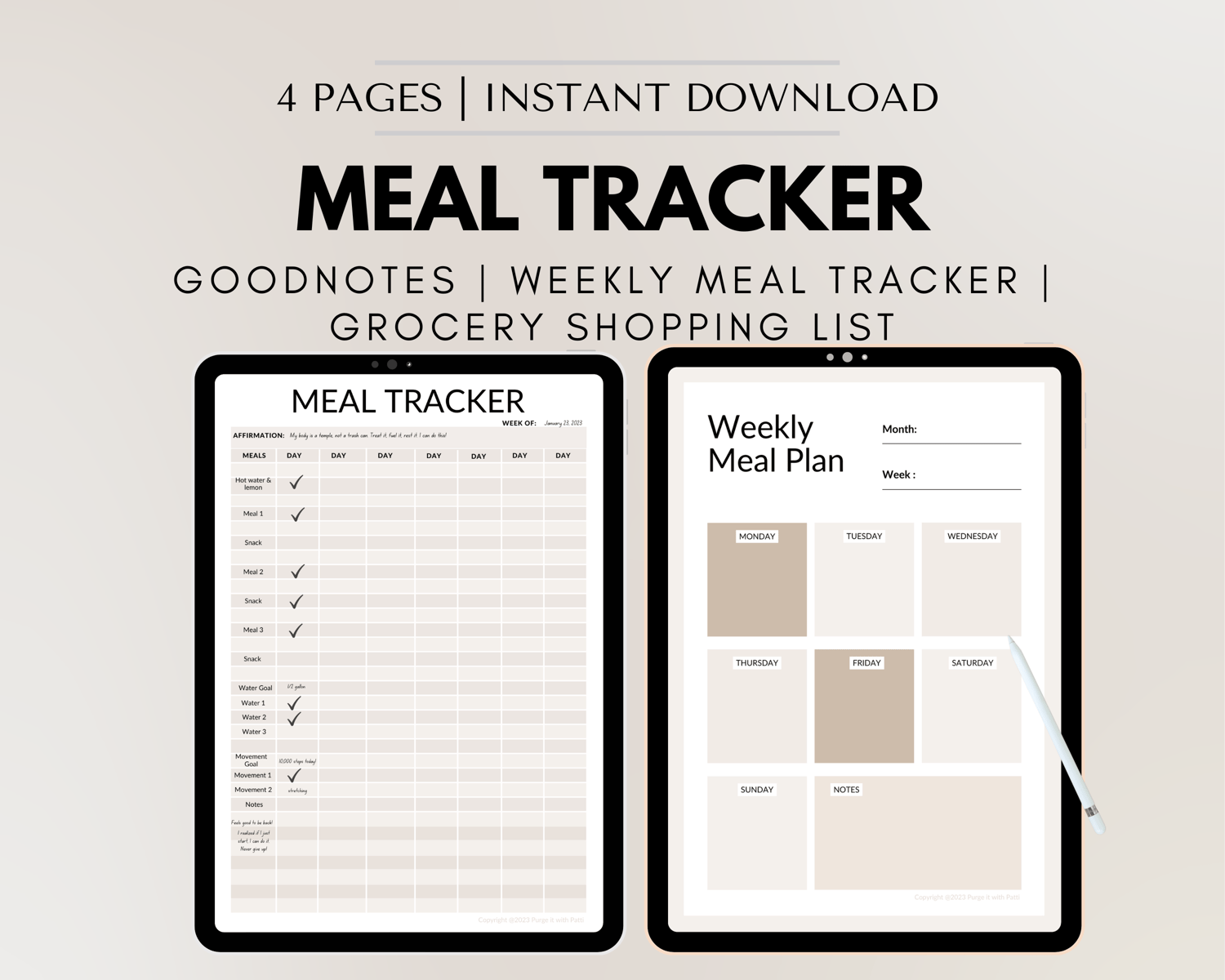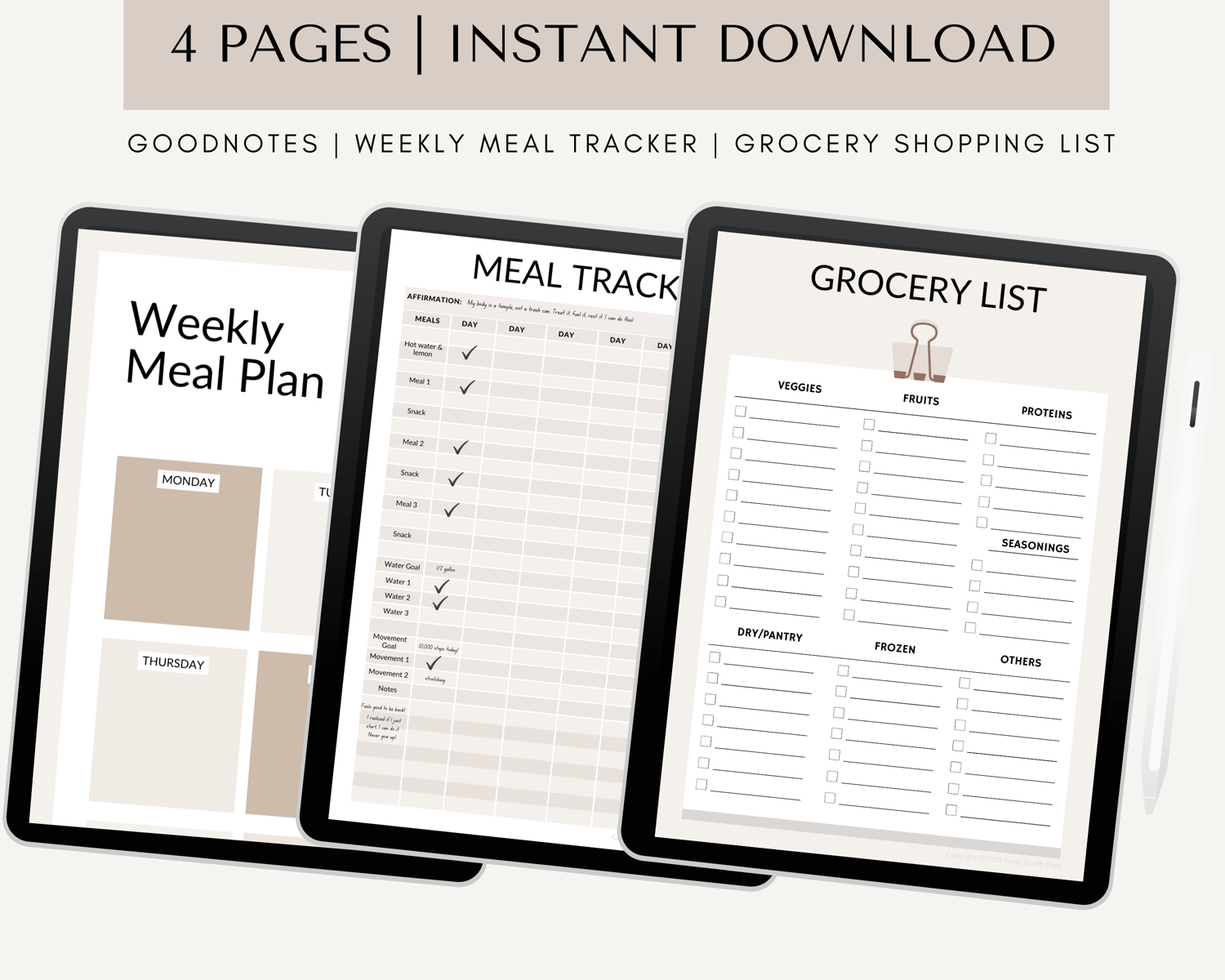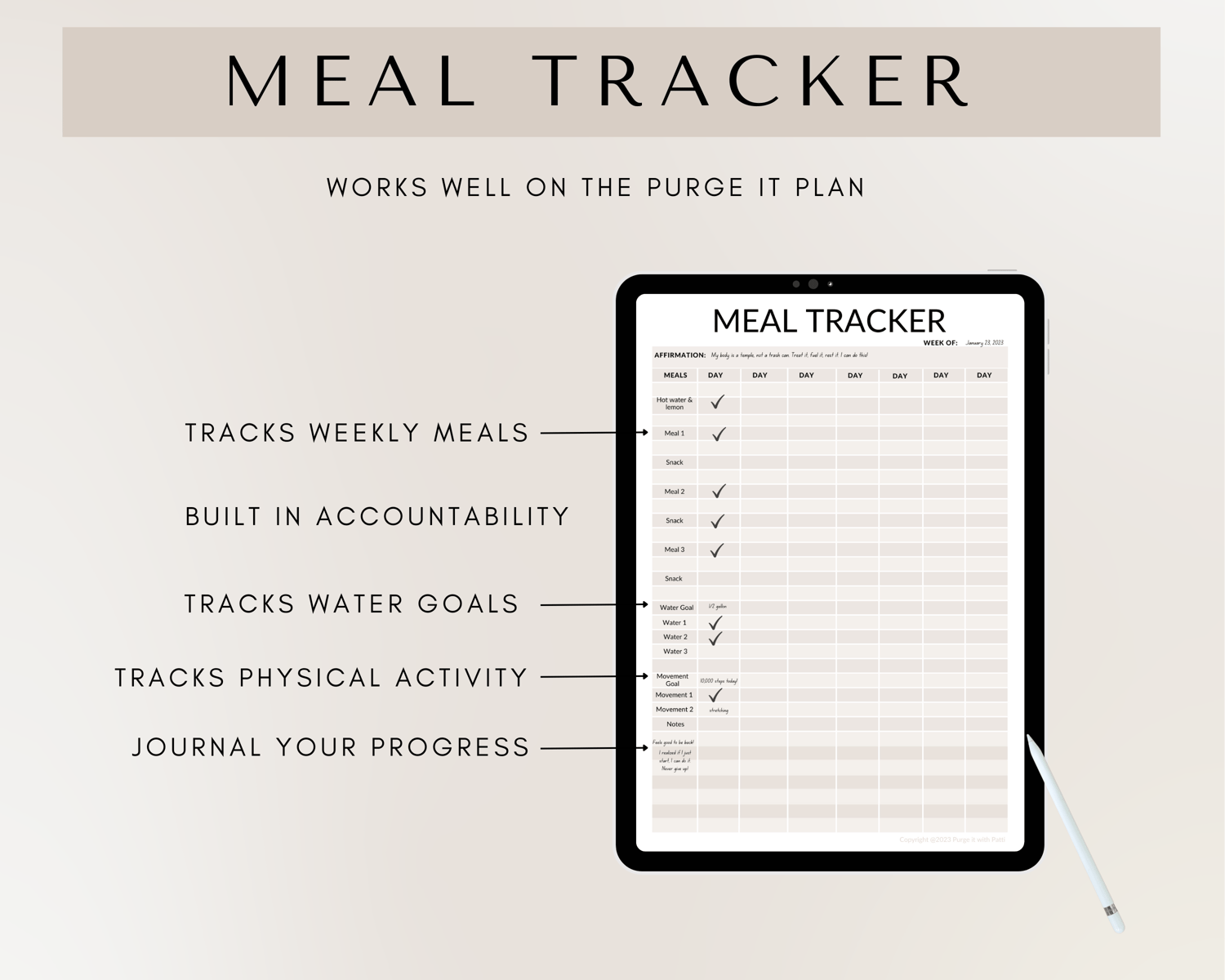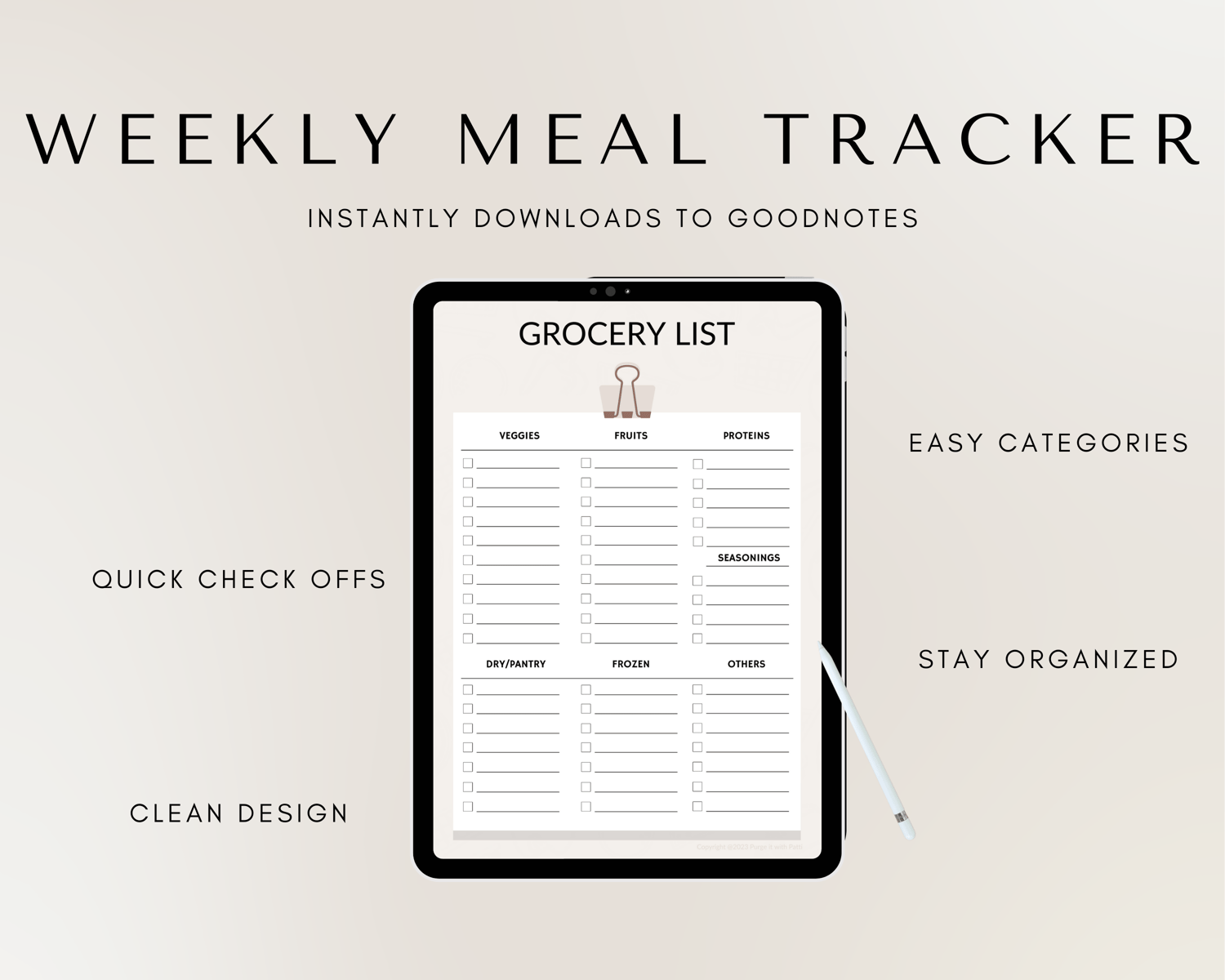 Purge it Plan Digital Food Tracker | Unlimited Pages | Daily Meal Planner | GoodNotes or Printable | Grocery List | Food Prep | Meal Tracker | Weekly Meal Planner |
On Sale
$6.99
All you need to plan, prep, and prioritize your weekly eating.
Unlimited pages by printing or downloading into your device's GoodNotes app
Features:
- Daily meal tracker
- Weekly meal prep layout
- Unlimited pages using GoodNotes
- Grocery shopping list
- Weekly meal planning accountability
- Track water goals, meals, snacks
- Tracks movement goals
- Journal your progress each day
I created this digital food planner for anyone wanting to purge the distractions, keep it simple, and focus on what really matters: their health.
Pairs with the Purge it Plan E-Book which features a 30-day detox plant-based eating plan.
Take your eating to the next level with stress-free meal planning for the week. Maximize food prep. Minimizes food waste, last minute grocery shopping, and helps you stay on track with your new eating plan. 
Download this PDF right into your GoodNotes digital journal or computer, and renew the pages week after week.