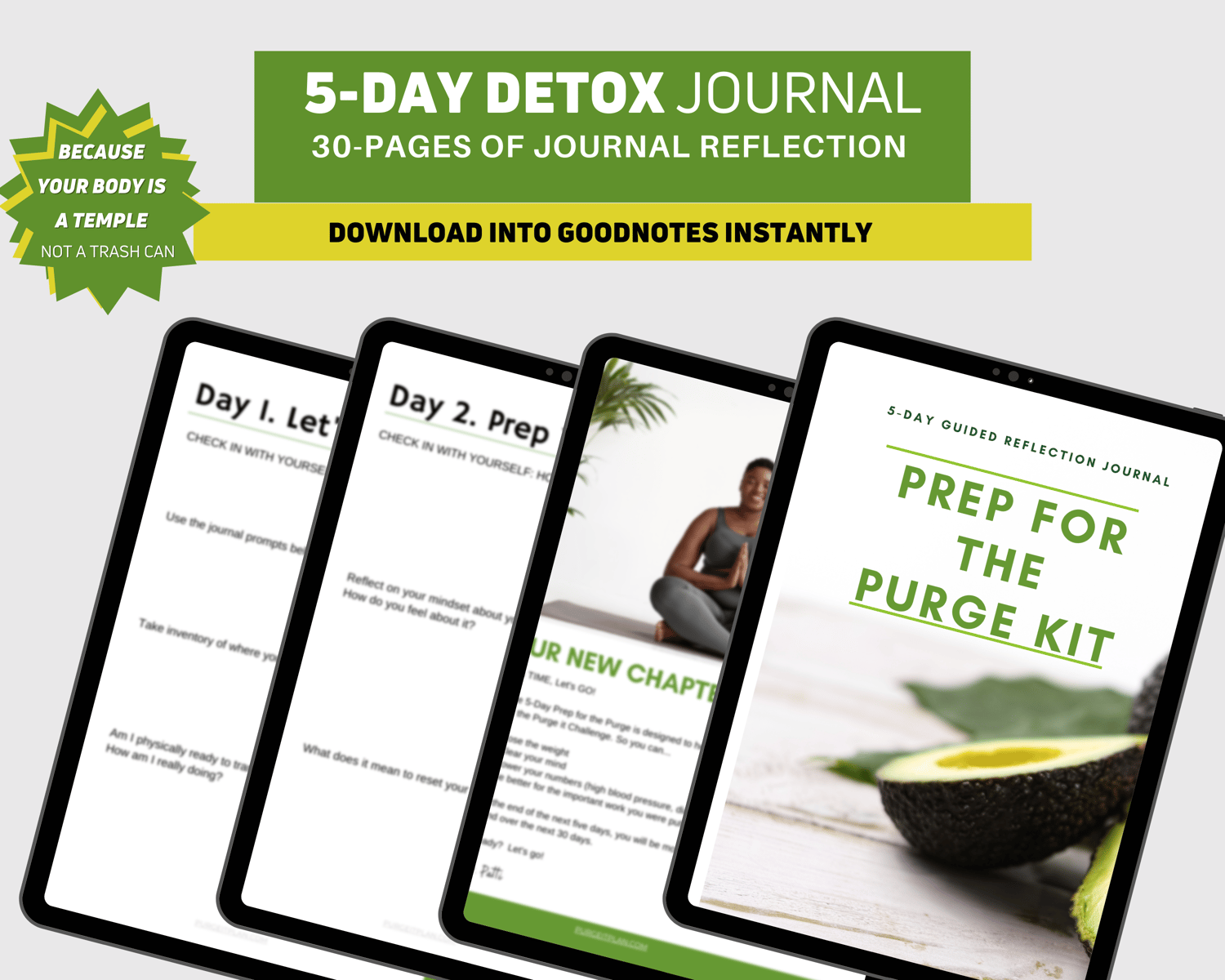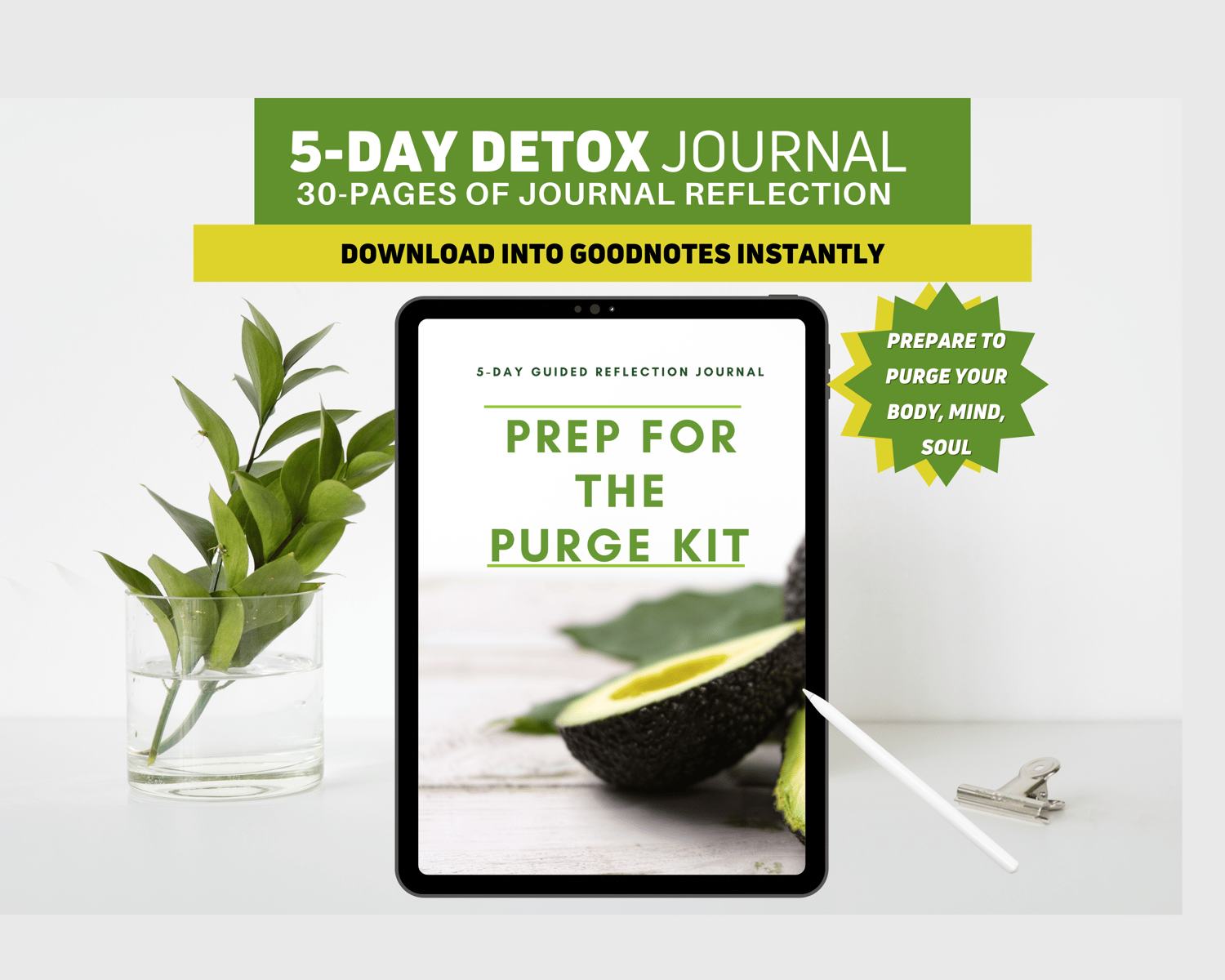 Detox Diary Prep for the Purge, Digital Journal with Unlimited Pages, Printable, Goodnotes, Journal Mind, Body, Soul, Faith Based, Declutter Pantry, Reflection Journal
On Sale
Is your body a temple, or a trash can?
Detox your body and journal your reflections.
The Prep for the Purge 5-Day Detox Diary guides you with 30-days of reflective journal prompts and unlimited pages to add and add by printing and adding to your binder or via GoodNotes to address your:
- body
- weight loss
- resetting your mind
- spiritual strength
- creating a circle of support
- and, your pantry
Take the 30-day Purge it with Patti Challenge to detox your body, mind, and soul at iamdrpatti.com
Lose weight, reset your mind, and make your health a priority.
Features:
- Unlimited Pages - print or download into GoodNotes
- 30-Days of journal reflection prompts
- Lined pages
- Graph pages
- Pantry Purge
- Declutter list
- Tips to detox your body, mind, soul, relationships, spaces, and places you frequent.
Pairs with the Purge it Plan 30-Day Mind and Body Reset
This is a digital product. Nothing is shipped.
Download instantly, print or open in Goodnotes, and begin prepping for your purge.
Problems, need support? Contact us.