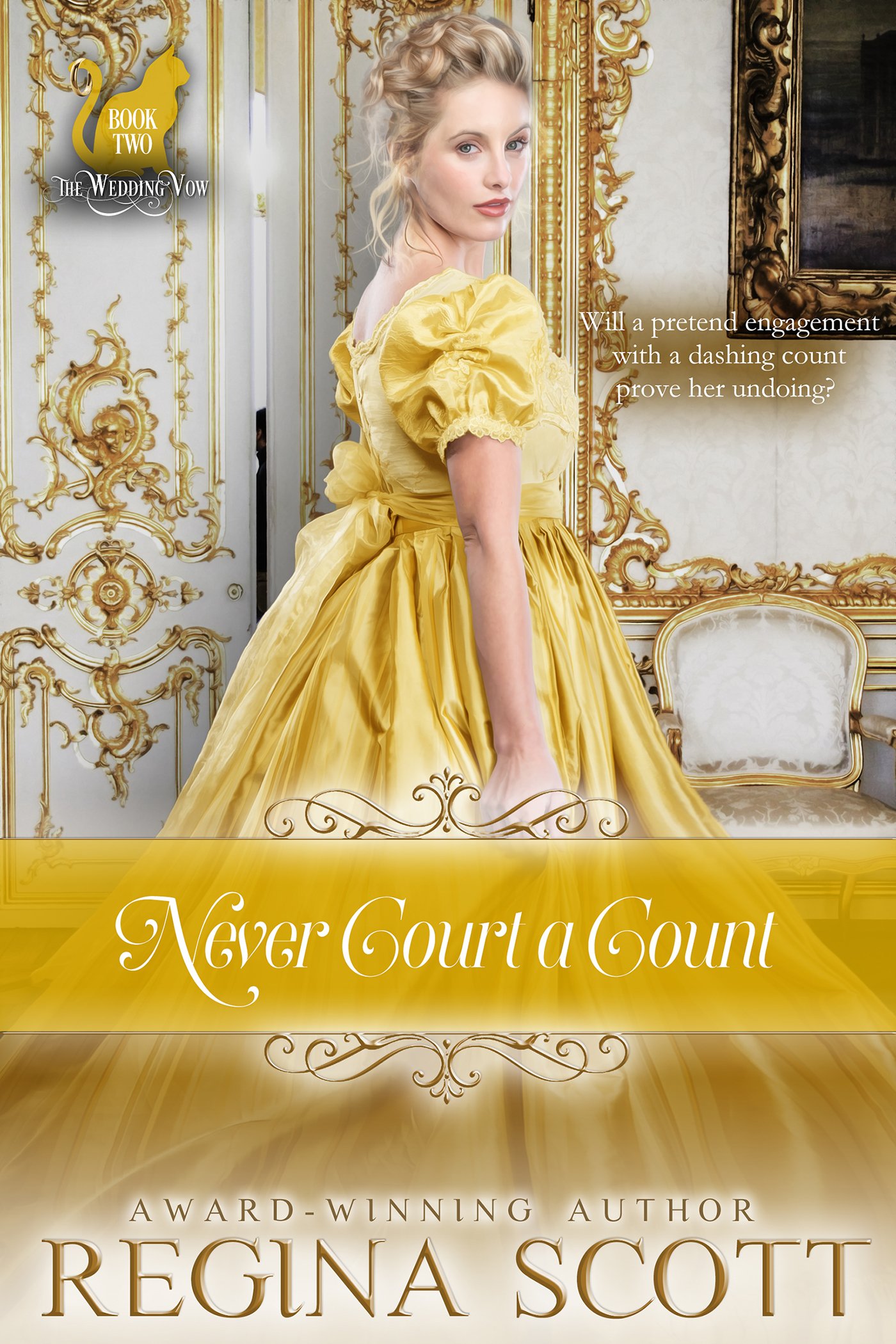 Never Court a Count
On Sale
Pretending to be engaged to the most dashing lord in London isn't all fun and games.

Lady Calantha, middle daughter of the Duke of Wey, has the unique ability to turn invisible in company. Well, not entirely invisible, or the eligible Frederick, Count Montalban, wouldn't have noticed her at all. But Callie's shy nature and plain features tend to make people overlook her. And they say the most outrageous things around her as a result, which is why she accidentally overhears strangers plotting to harm the count and his royal brother and father. What can a lady do but warn him?

Fritz, Count Montalban, is determined to keep his family safe. But he can't drag Callie all over London to identify those plotting against them unless she has a reason to be alone with him. Pretending an engagement sounds like the perfect plan. After all, his dashing demeanor hides a wounded soul that demands he hold a true fiancée at a distance. But there's something about Callie that pulls him closer.

As the danger grows along with their attraction, Fritz and Callie must work together to protect both their families, and Fritz finds his heart cracking open. Can he prove to the sweet Callie that she will never be invisible, to him?    

If you like warm, witty historical romances, with a touch of intrigue, then you'll love this historical romance by an award-winning author.

"Regina Scott writes some of today's best Historical Romance novels!" Huntress Reviews

Start courting a count, today.

The Wedding Vow Series: Matchmaking runs rampant when four friends vow to see each other wed by harvest.

This ebook comes with epub and mobi formats and can be delivered from PayHip or BookFunnel. You may receive an invitation to download from both. BookFunnel offers technical support for loading onto your device.