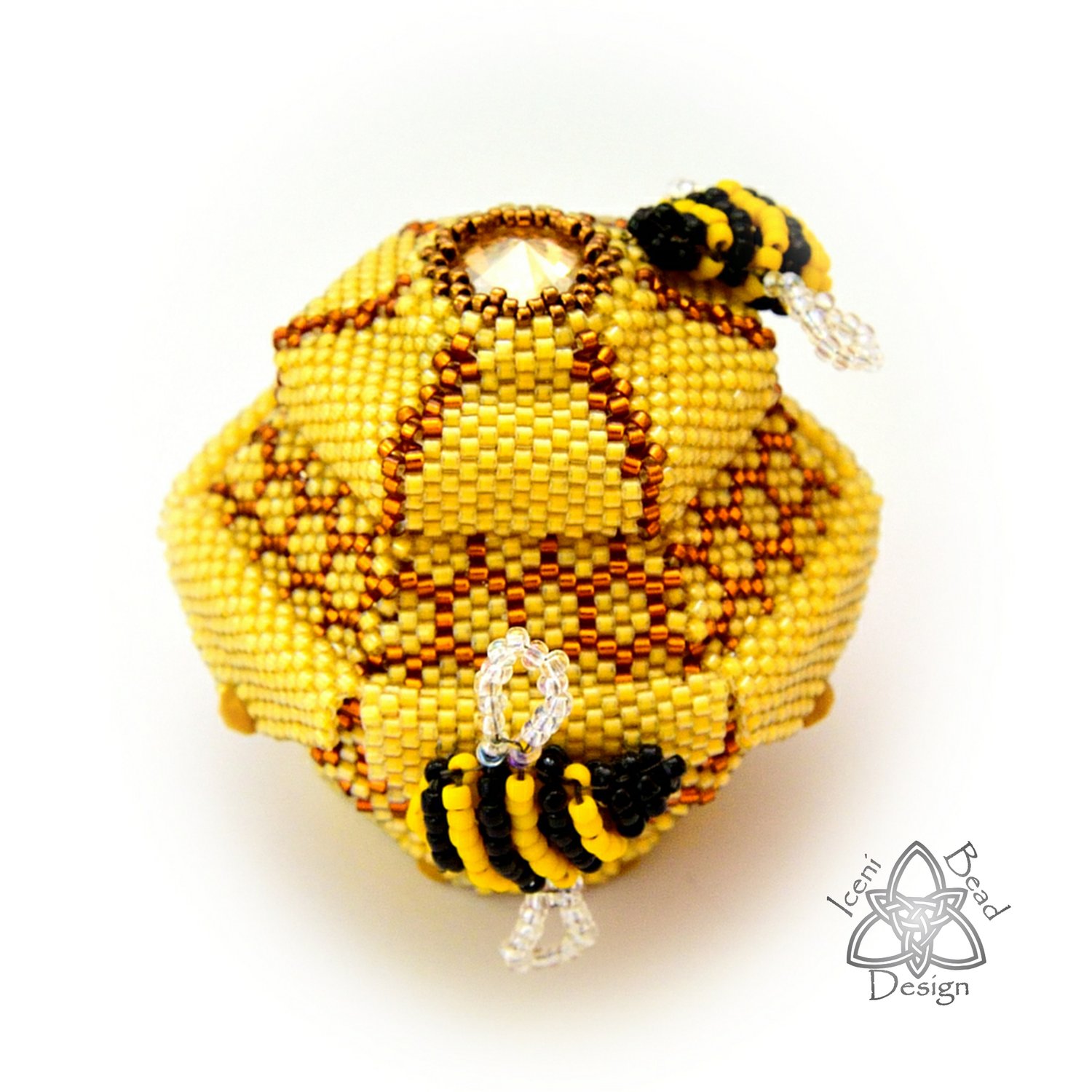 Bee-ded Honeypot
On Sale
£7.50
A gorgeous little six-sided pot with a peyote stitch honeycomb pattern, petals and a lid with sparkling rivoli in the centre, finally embellished with little beaded bees, this will make a wonderful gift or addition to your collection of beaded vessels.

This tutorial assumes you know Peyote stitch, and the basics of beadweaving such as fastening off and attaching new threads.

Upon payment confirmation you will be able to download two files. One is the pattern for the box in word and diagrams, and the other is your basic instructions for hems, stitches, abbreviations and how to read the pattern.

MATERIALS:
16g size 11 cylinder beads (A)
15g size 11 cylinder beads (B)
1g size 15/0 seed beads (C)
12 x 4mm Round crystal beads (D)
1 x 14mm crystal rivoli
2g Size 11/0 seed beads (E)
2g Size 11/0 seed beads (F)
1g Size 11/0 seed beads (G)
Size 10 or 11 beading needle
Thread of your choice.

Colours used.
A = DB2041 Lumonous Honeycomb
B = DB144 Silver Lined Amber
C = 15r223 Antique Bronze
D = Opaque Goldenrod
E = Opaque black
F = Opaque yellow
G = Crystal AB.
Rivoli = Golden Shadow.