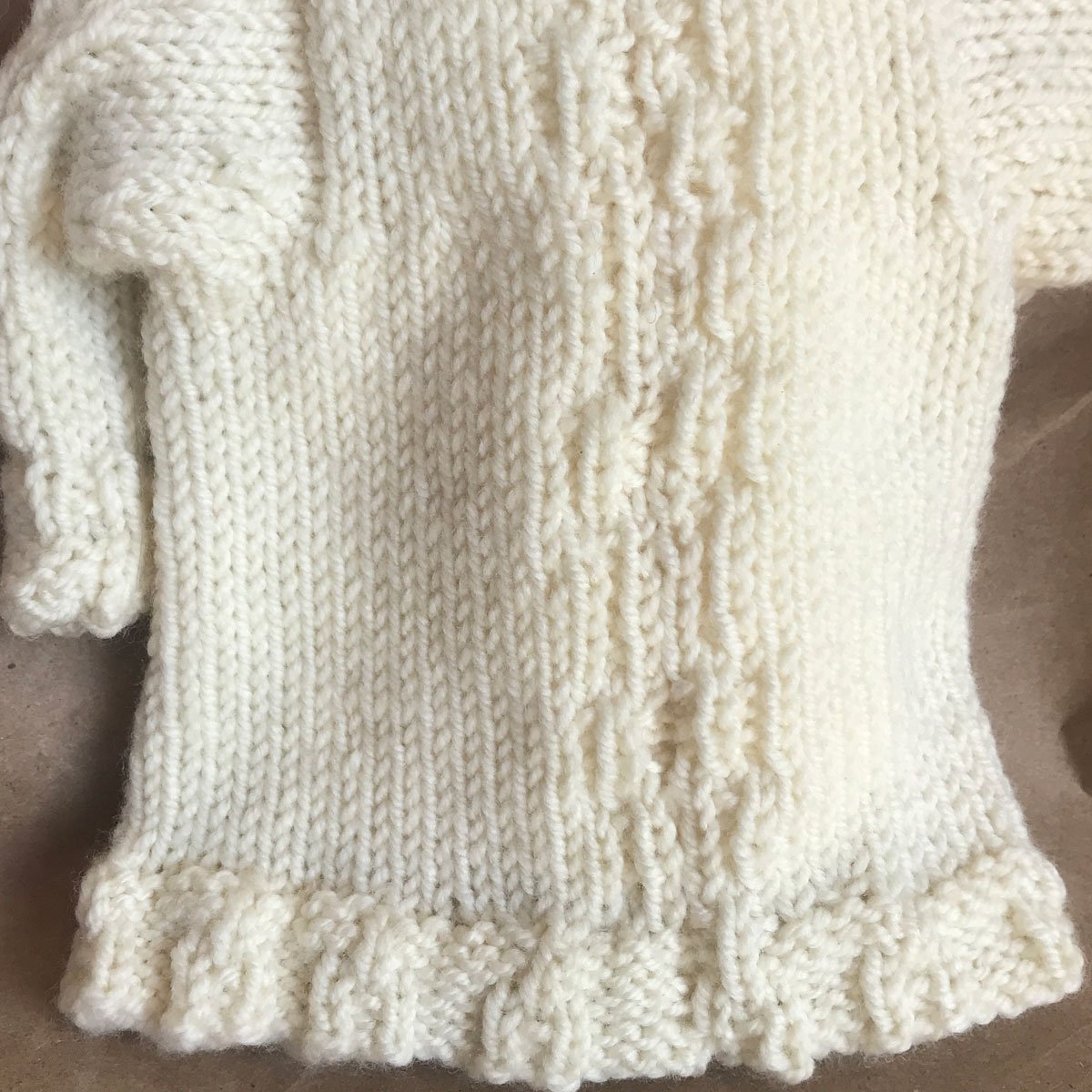 Catena Quarter-Scale Pullover
On Sale
The Design
I designed the Catena Quarter-Scale pullover primarily so yarn dyers could use this cute design to showcase their yarn. I love how each hand dyer has their own individual signature that they put on their yarns, and my challenge as a designer is to find ways to make that yarn sing.  Although a quarter-scale version of anything will not look exactly like the final version, it is a way to get a picture of how the yarn will look worked up.  It is a long-used trick to do a quarter-scale cutout of a silhouette and put it over the fabric to get a sense of what it will look like.
The Pattern
Catena Quarter-Scale is constructed in one piece to the armhole, but worked flat.  There is a seam up the center back.  These sleeves are worked from the armhole down (which I don't usually do) because it is quarter scale, and easier.  The trick is to work them flat, so the seam runs into the shoulder!  Such a fun project to knit. As I often do, I've found a variety of ways to use the stitch pattern for texture and design. Nearly tunic length at this scale, the full-size Catena Pullover will have several length options.
This is a great opportunity to try out a Jill Wolcott Knits® pattern.  My tech editor joked that the Catena quarter-scale pattern is as detailed and informative as one of my full-scale patterns, and has a lot of pages!
For more information about the Catena Quarter-Scale Pullover pattern here on JillWolcottKnits.com.