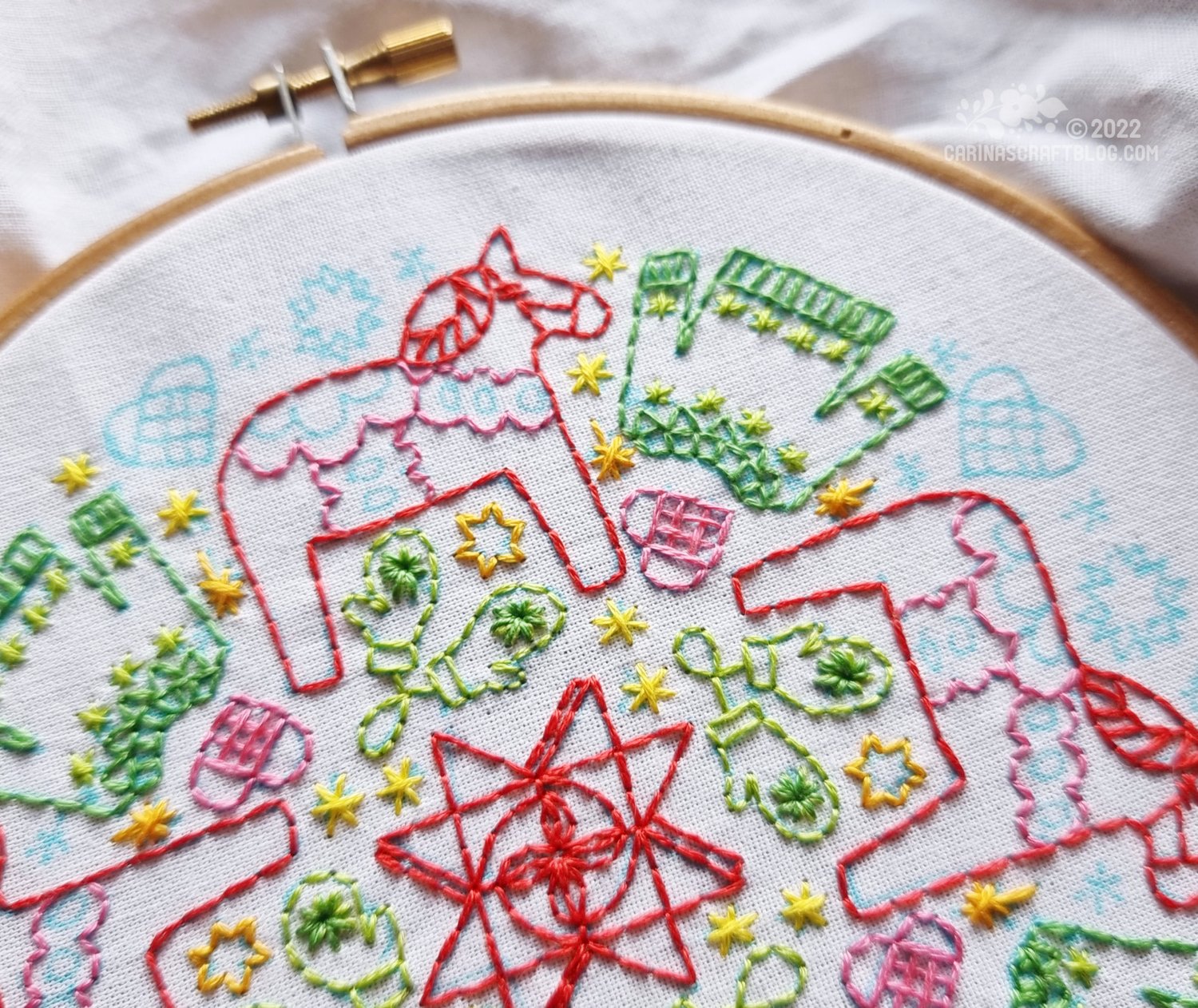 26 Scandi Christmas Motifs embroidery pattern PDF
£11.00
Make Christmas with a needle and thread using these 26 festive motifs! Most of them are inspired by Scandi Christmas but a few other cultures have sneaked in too. For example a French Bûche de Noël, an Italian Panettone. Add the motifs to napkins or table runners or cushion covers or anything else you like. :-)

Once payment is completed you will receive an email with links to download the files in your order.

Please note that the patterns are digital files which you download and print on your own printer. Patterns will not be posted to you.

The 9 page pattern consists of:
- 26 original embroidery motifs, all in two sizes.
- mandala pattern made from some of the motifs.
- colour and stitch idea for the mandala pattern.
- circular pattern made from some of the motifs.
- tips for how to transfer the motifs.

Sizes
Individual motifs, large: 2.0" to 2.5" tall.
Individual motifs, small: 1.5" to 2.0" tall.
Mandala and circular pattern: 5.0" in diameter.


The pattern and images are copyright Carina Envoldsen-Harris 2016-22 and are for personal use only. You may not sell the pattern or any items using the pattern.