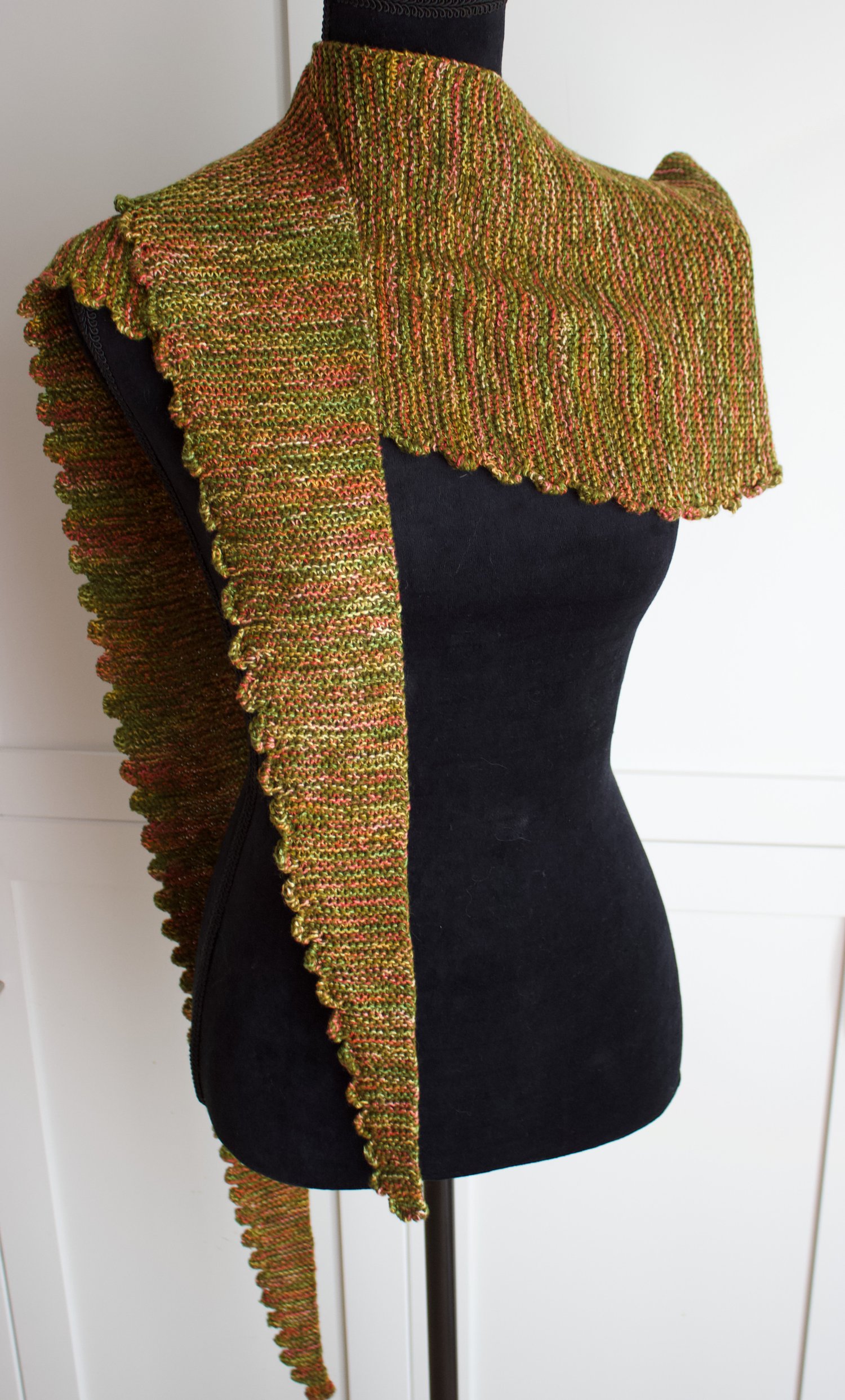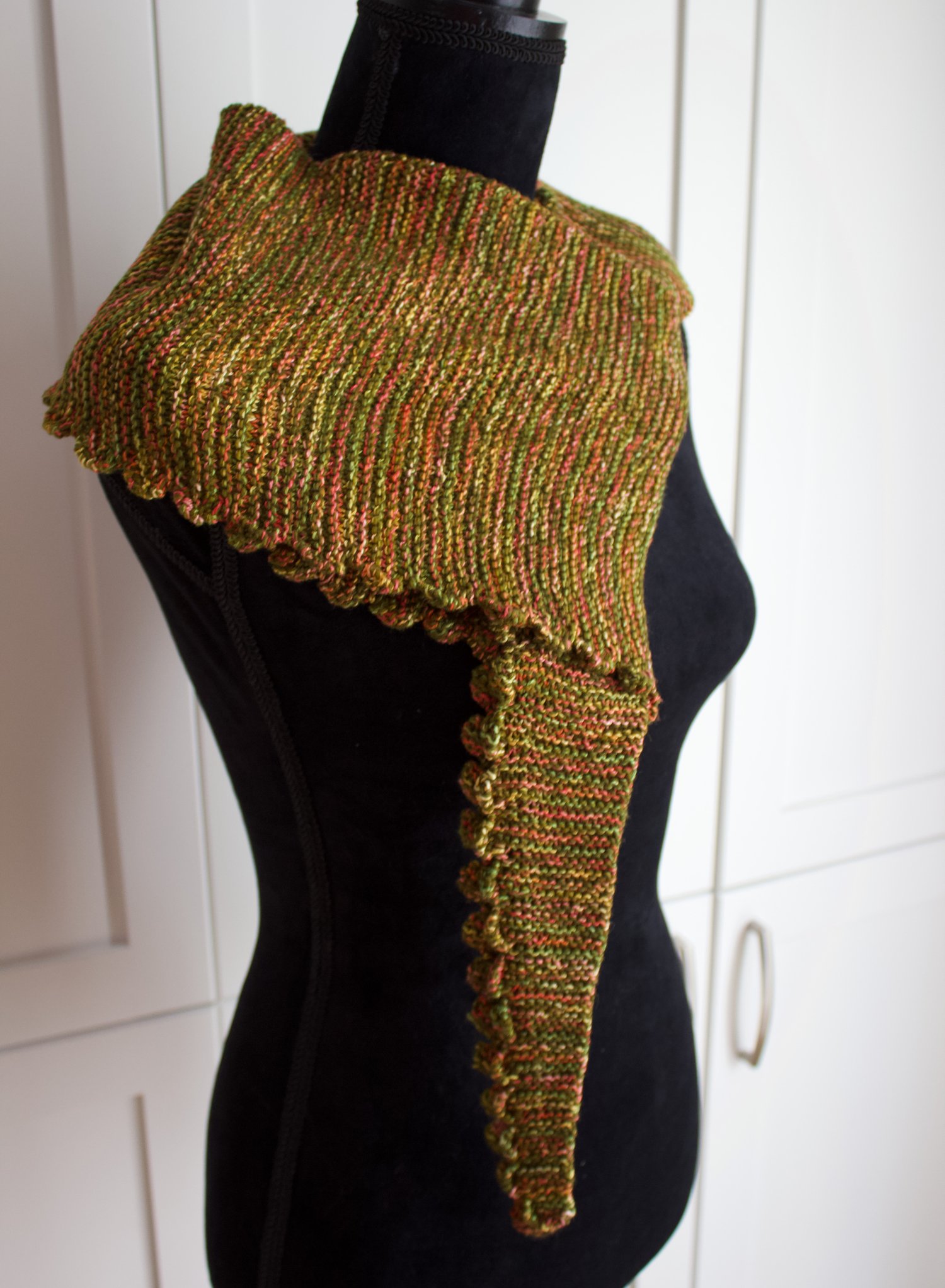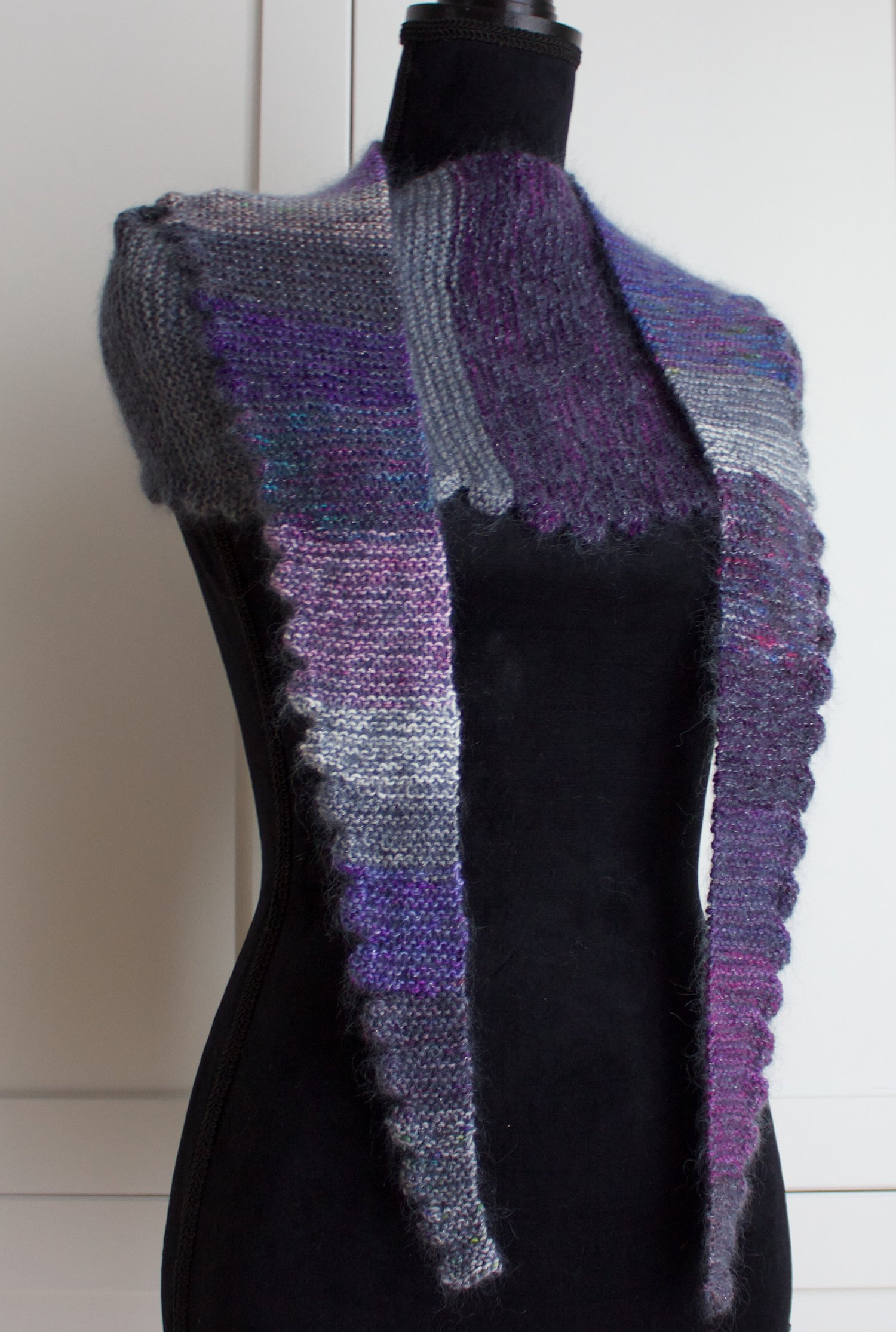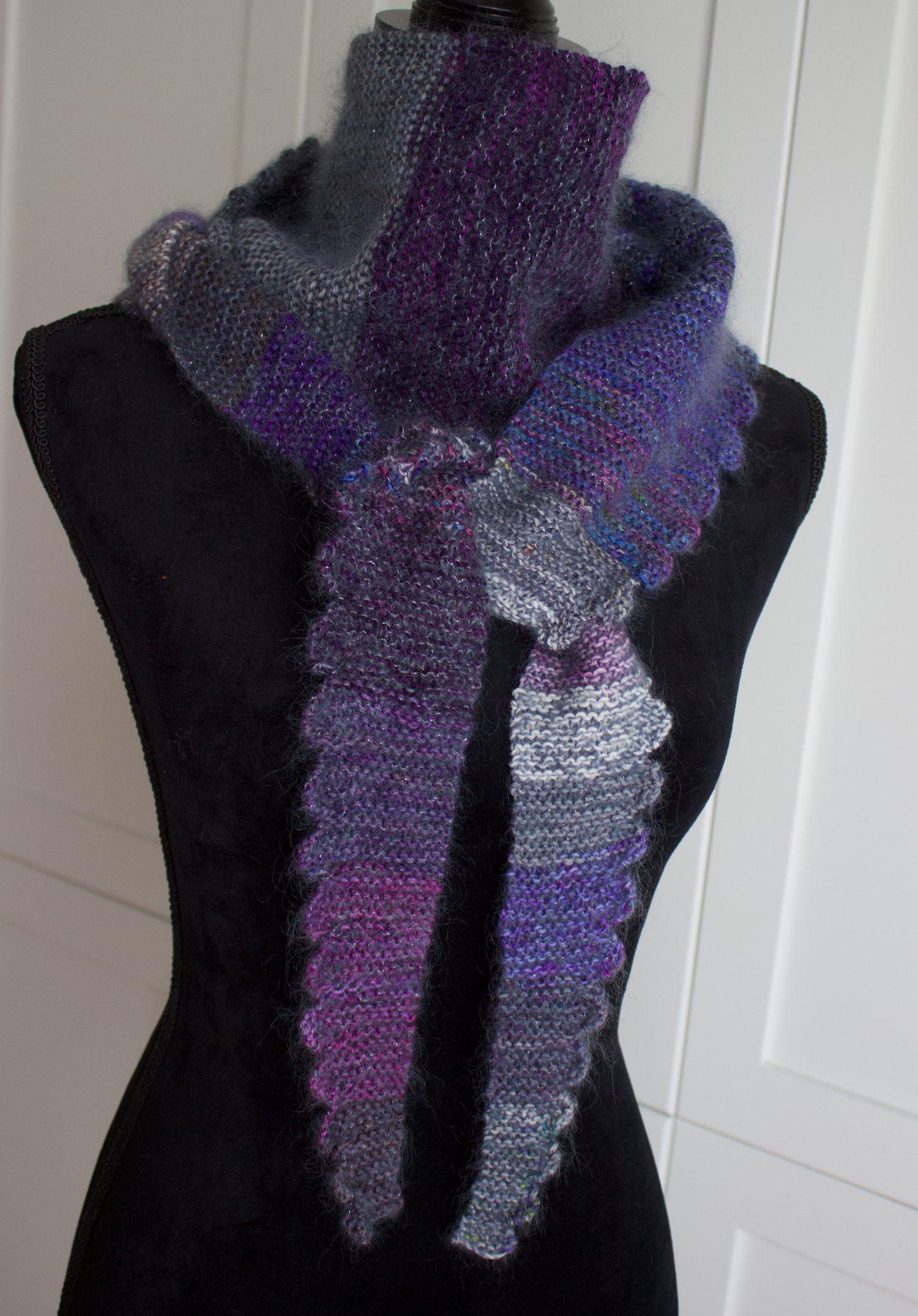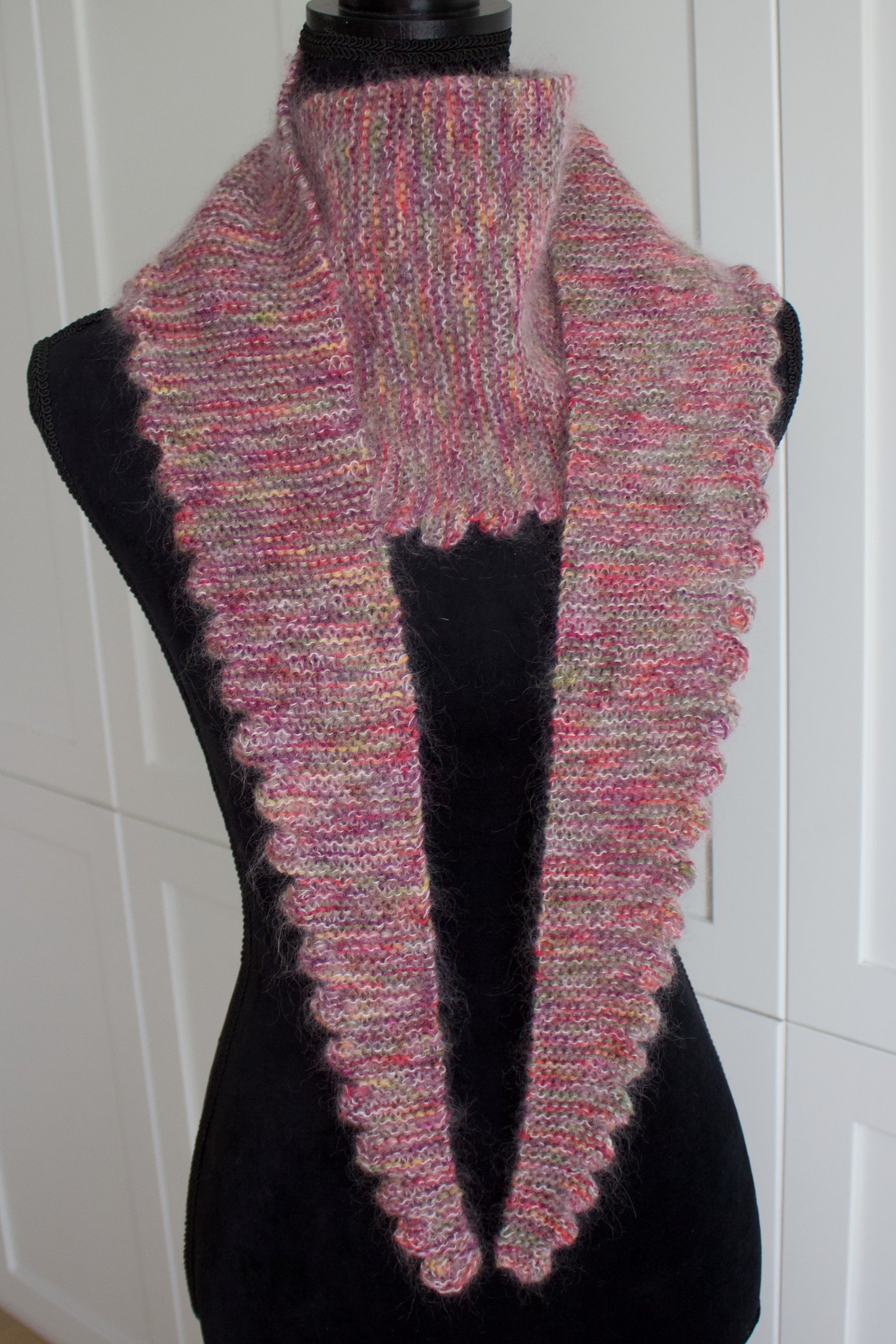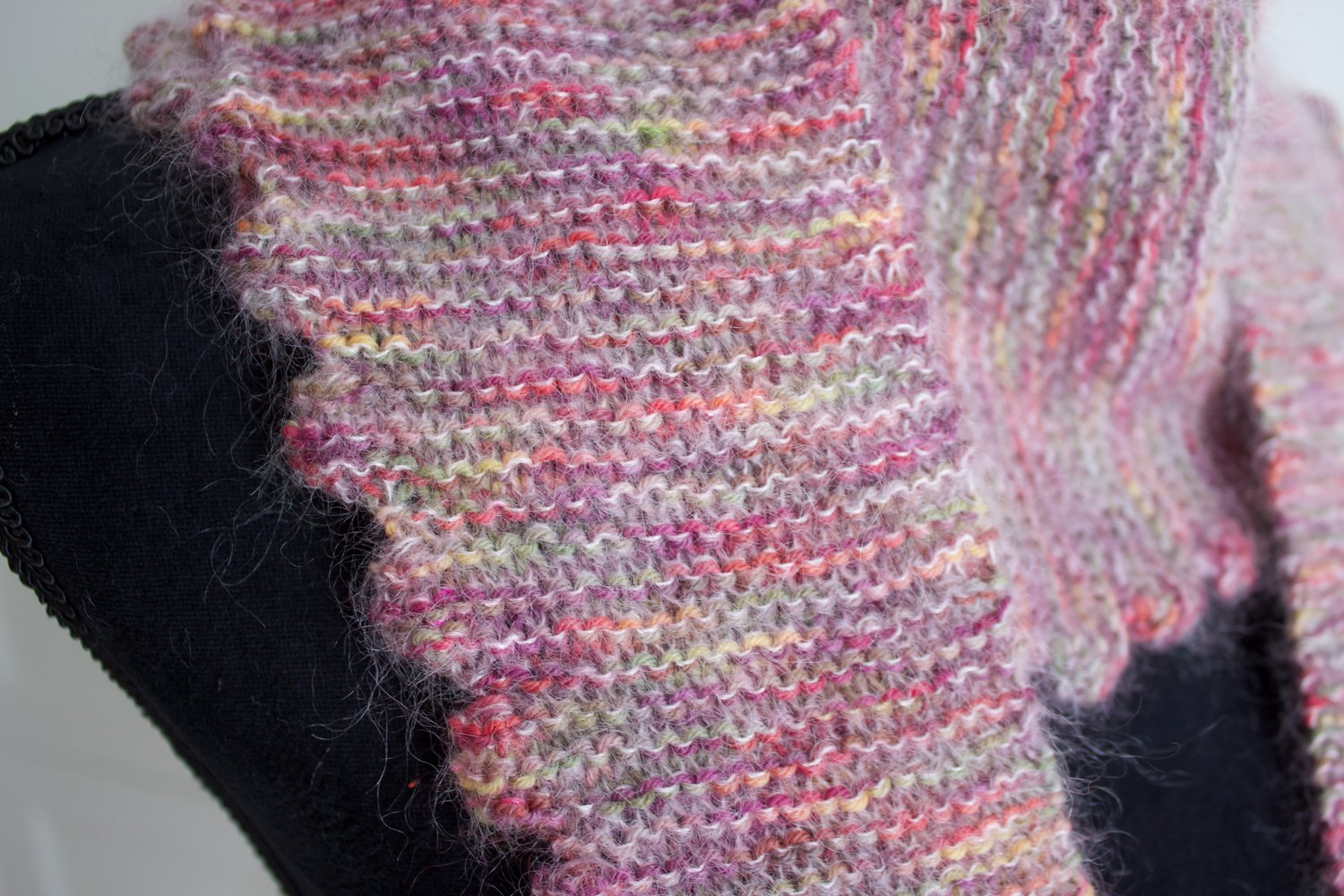 Marled Scallops Scarf Pattern
On Sale
$3.00
Looking for a simple and satisfying knit? This scarf combines a single 100g skein of fingering weight yarn with a similar yardage of lace weight yarn to make a cozy reversible garter stitch scarf with a scalloped edge.

You can pair a treasured set of skeins to come up with something completely special. Sock yarn + mohair can give you a fluffy texture with a wonderful halo. Sock yarn + silk or wool can give you interesting color patterns and warmth. Either way, you'll be the creator of a unique scarf!

This scarf starts with a few stitches at one end, gradually increasing with a memorizable pattern repeat. At the half way point, the decreases begin and the scarf shrinks down to the original number of stitches.

The spark for this pattern was a gorgeous multicolored skein of sock yarn from Ravenswood Fibre Co. (Orchard Bounty) and a fluffy mostly-pink mohair blend lace weight yarn, both souvenirs from KnitEast 2019. I wanted something to remember the event by and I wanted to make the most of the yarns.

After I'd knit the first one, I experimented with other yarn combinations. I discovered that I'd finally found the solution for a skein of Hand Maiden Lace Silk yarn in fall colors that I'd hoarded for years. Paired with a skein of green Wollmeise sock yarn, the colors finally danced and the fabric was a delight.

For my purple sample, I went stash diving for odds and ends to pair with a couple of skeins of Rowan Kidsilk Night - grey, with a flash of silver. I chose all of my purple & grey sock yarn ends. This was the fastest one to knit, because I couldn't wait to get to the end of one color to see how the next would look! I started and ended with the smaller remnants, using larger remnants for big stripes in the middle. I stopped and started wherever the yarn ended, mid-row, making this a scrappy scarf that looks similar from both sides.