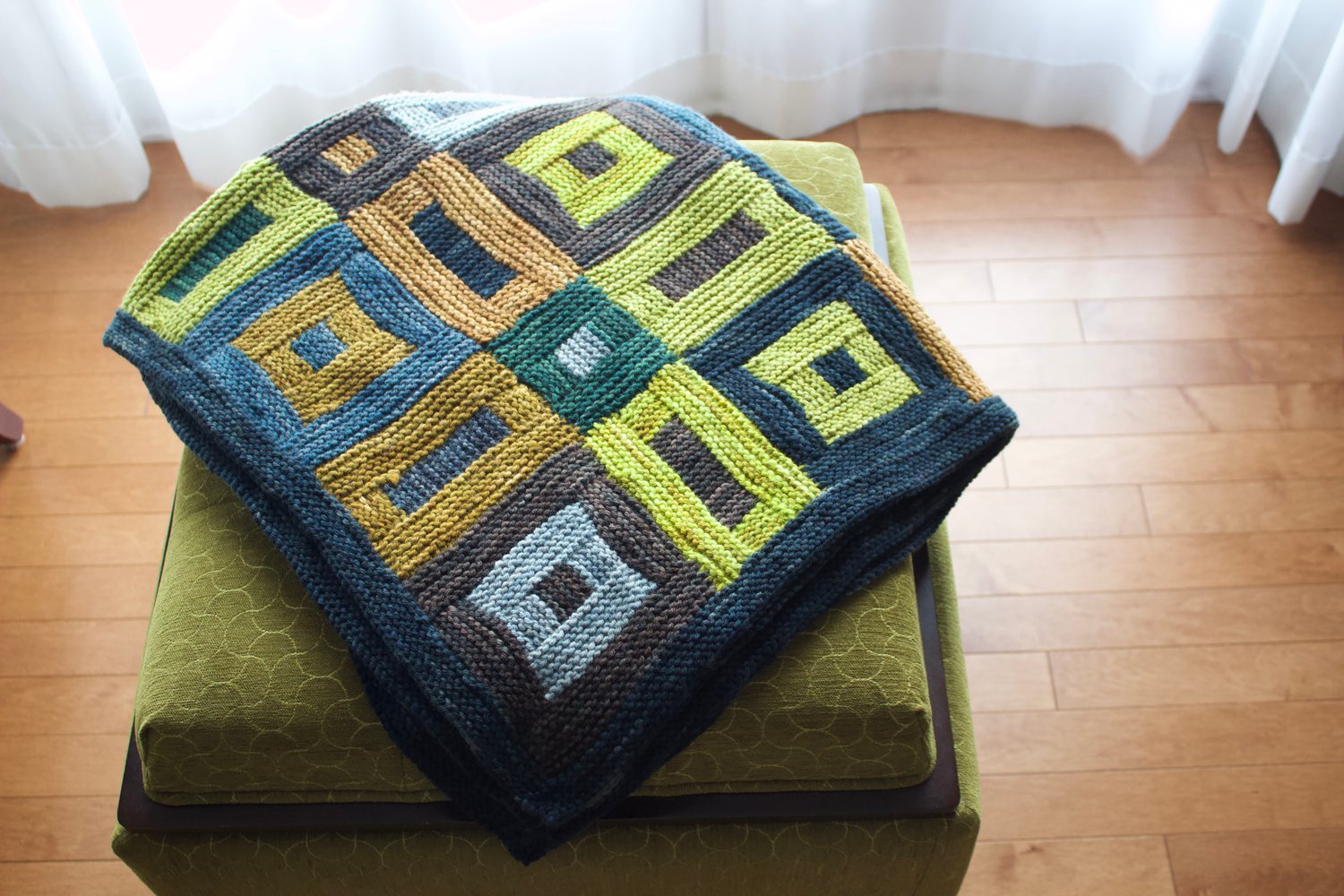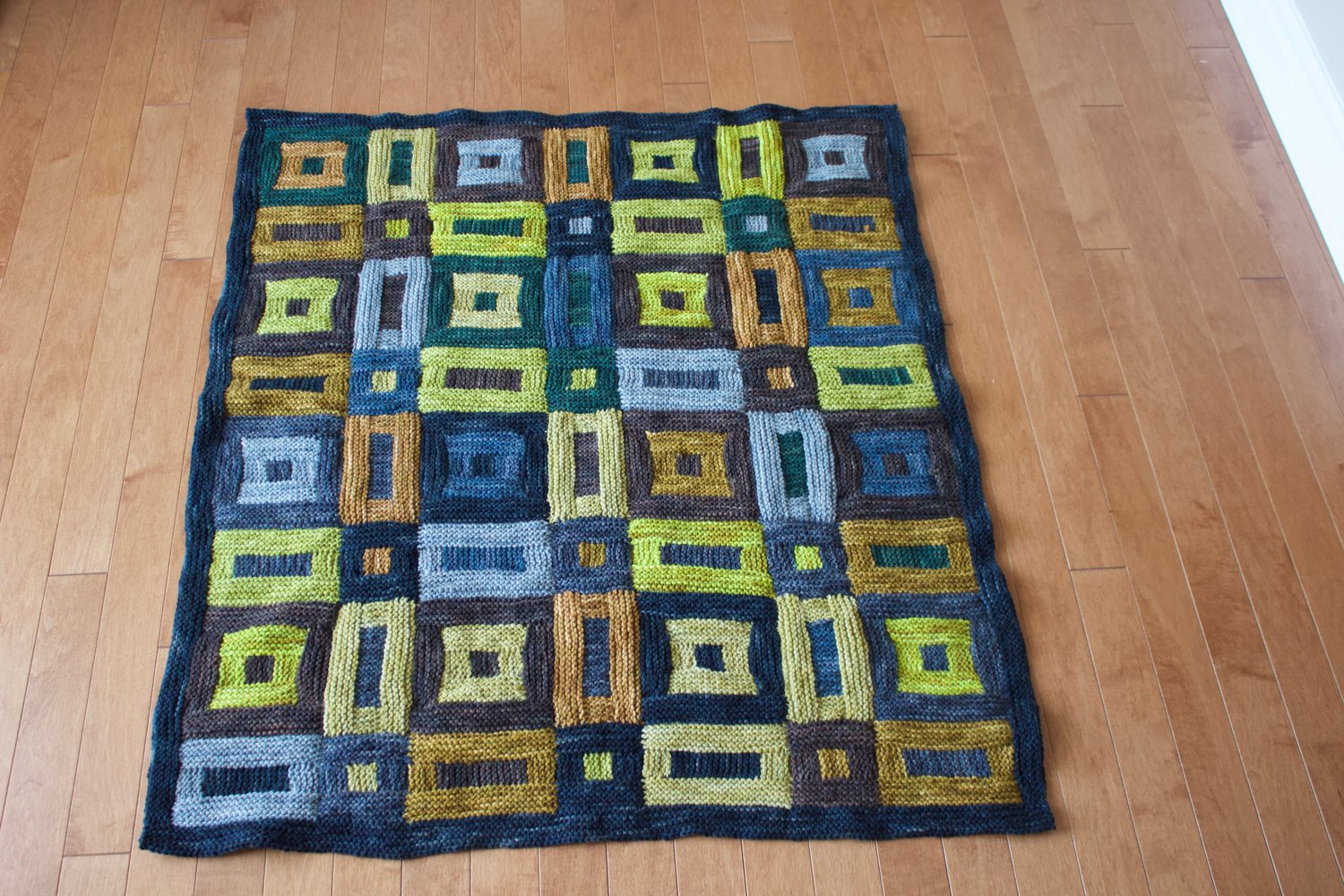 Versailles Blanket Pattern
On Sale
$5.00
This modular blanket was inspired by looking at the patterns of black and white marble squares in the courtyard of Versailles. I wanted color, so I used a collection of 12 partial balls of Briar Rose Charity in light and dark colors. You can used 2 colors or as many as you like!

I started this blanket when I needed a relatively simple garter stitch project. There are 3 different shapes of blocks. Each block is small enough to be a quick knit. I could knit a block at night after work and feel like I was making progress.

This project works up quickly in Aran weight yarn, but can easily be worked in other weights of yarn.