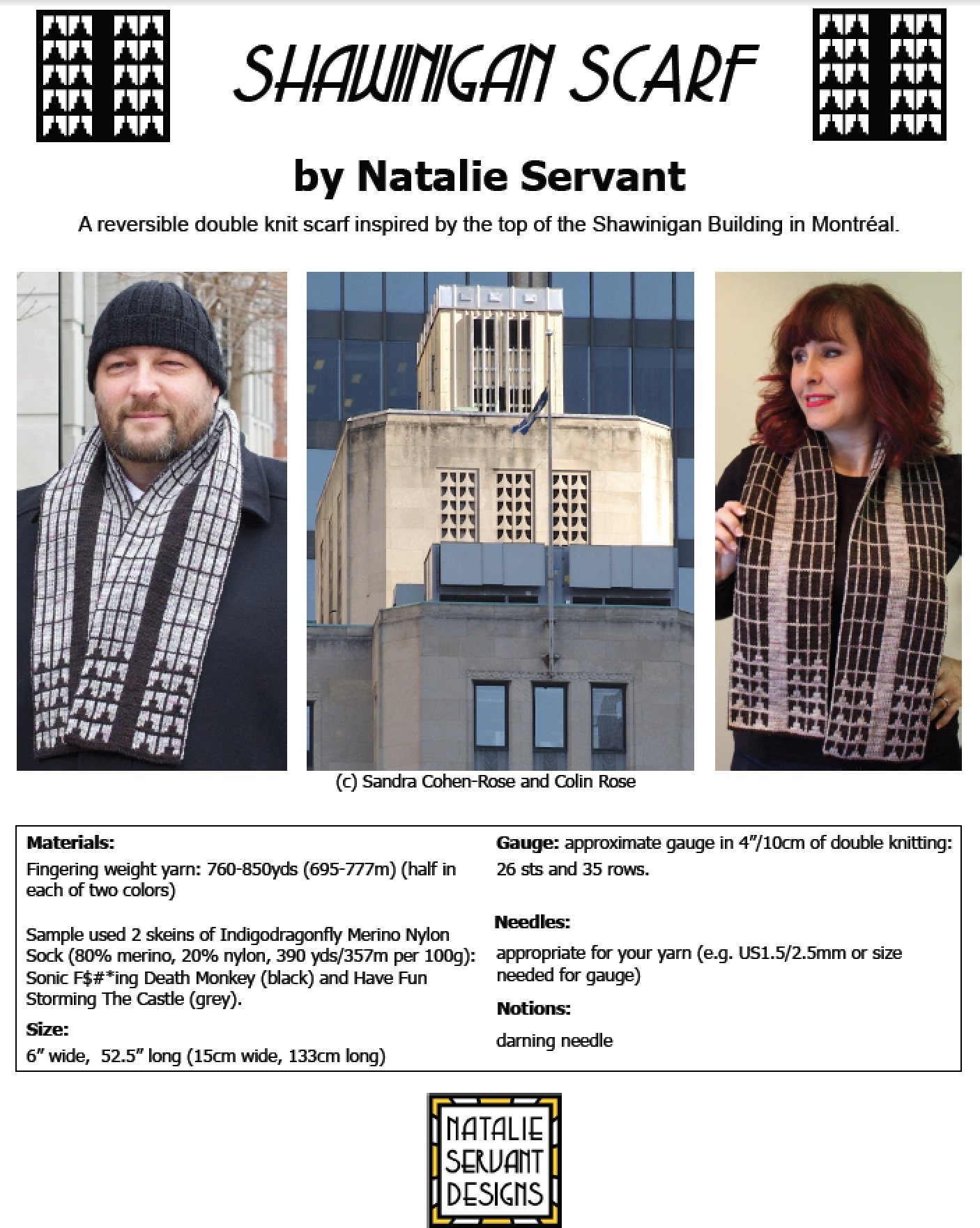 Shawinigan Scarf Pattern
On Sale
This reversible double knit scarf is part of a series of 12 patterns that form my 
Canadian Art Deco Knits e-book
. You can buy it individually or as part of the e-book.
The Shawinigan Scarf pattern was inspired by the geometric designs on top of a building in Montreal. I had a whole list of buildings to visit on a picture-taking expedition but the top of this building jumped out at me as I walked by. The building was originally the Montreal base for a whole host of related Shawinigan, Québec companies.
The scarf is worked in double knitting with fingering weight yarn, but it can be adapted to be worked stranded in the round.
Tip for starting out, using two circular needles:
Make the cast on over both needles: A & B.
When working the first two rounds, knit stitches from needle A using the second end of needle A. Knit stitches from needle B using the second end of needle B.
When combining the stitches, pick whichever will be the needle to work the rest of the project, and use the second end of that needle to receive the combined stitches.