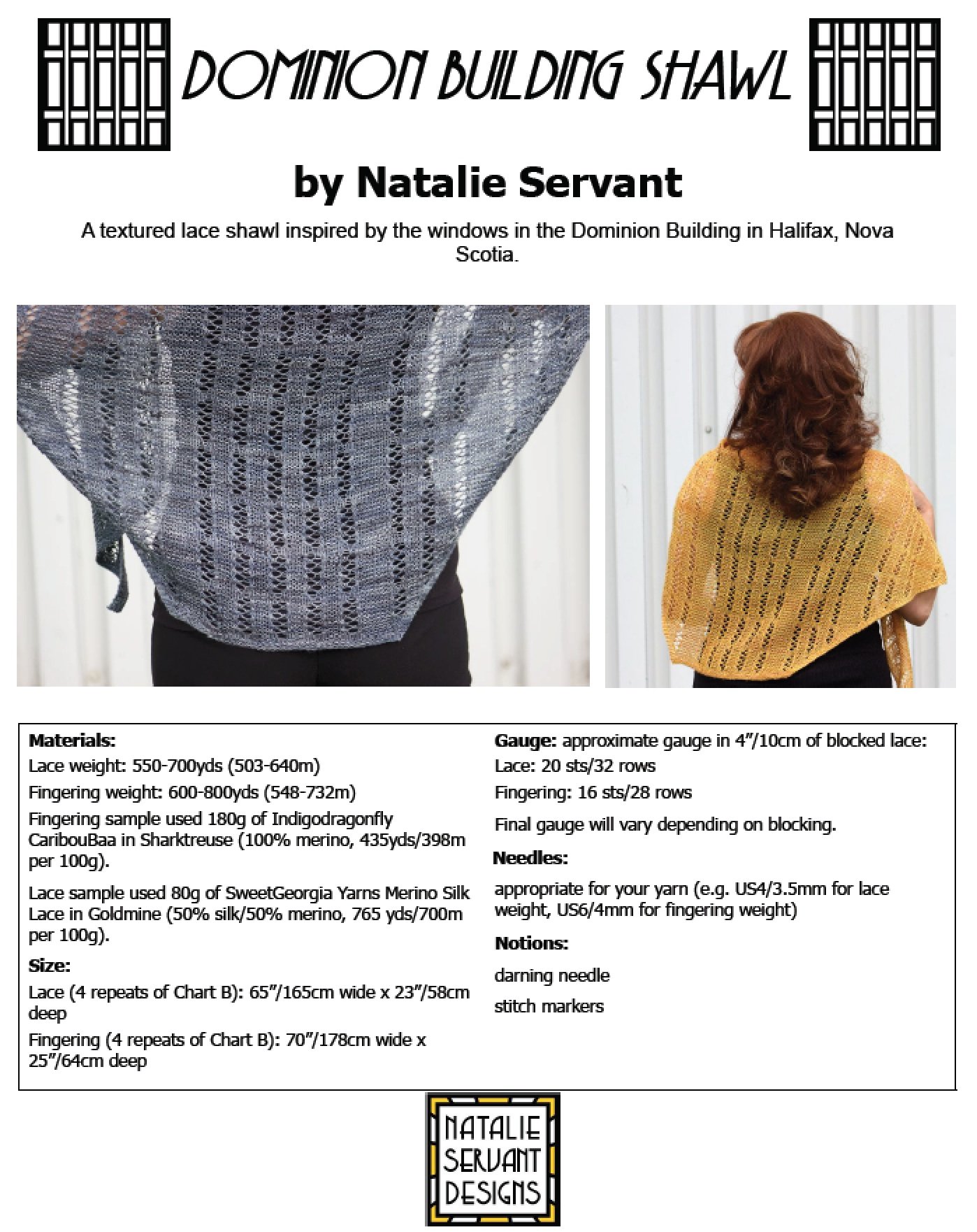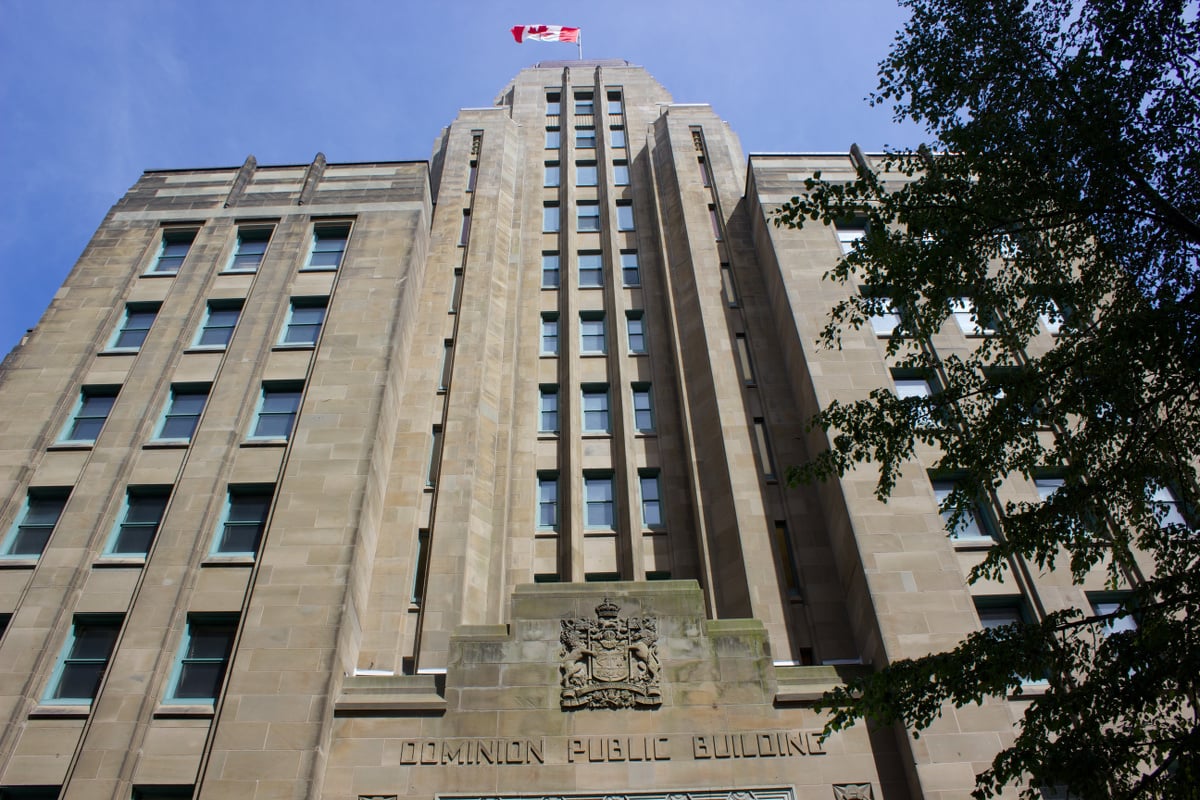 Dominion Building Shawl Pattern
On Sale
This trapezoidal lace shawlette is part of a series of 12 patterns that form my 
Canadian Art Deco Knits e-book
. You can buy it individually or as part of the e-book.
The Dominion Building in Halifax was the source of inspiration for this design. The vertical lines of the windows in the building was the element of the building I wanted to knit.
This shawl starts from the bottom up, which means that it can be adjusted to suit your needs or the amount of yarn you have. Stop knitting when you want!
This pattern is both written and charted. The motif is simple enough that you may find that you no longer need to refer to the pattern. Both samples were knit with 4 repeats of the second chart.
The grey fingering weight sample used 180g of Indigodragonfly Cariboubaa in Sharktreuse (approx. 783yds/716m ). The final size is 70" wide and 23.5" deep in the middle.
The golden lace weight sample used 80g of SweetGeorgia Yarns Merino Silk Lace (approx 612yds/560m). The final size is 64" wide and 23" deep in the middle.