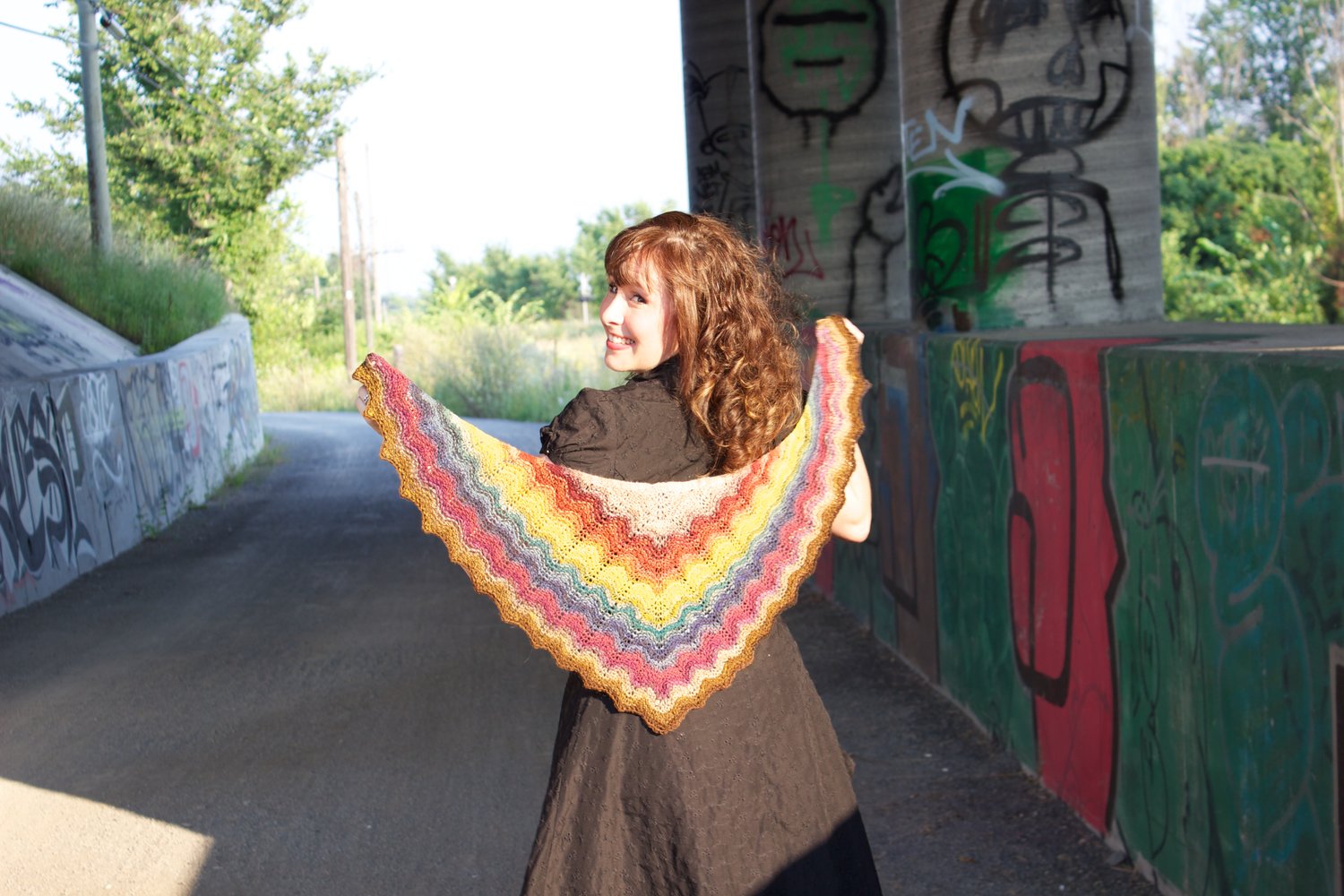 Meander Shawl Pattern
On Sale
This pattern was inspired by some handspun gradient yarn. I wanted to use all of the yarn and show off the colors, and so this V-shaped shawl with a modified feather-and-fan pattern was born.

This reversible pattern works well with yarn with gradient yarns or yarns with very long color repeats (Noro, Kauni, ….).

The shawl is knit from the top center out, so you can stop knitting when the shawl is big enough or when you run out of yarn.

It can be knit in any weight of yarn. The large sample was knit with 1 skein of Noro Kureyon Sock and is ~52" wide and 21" deep.