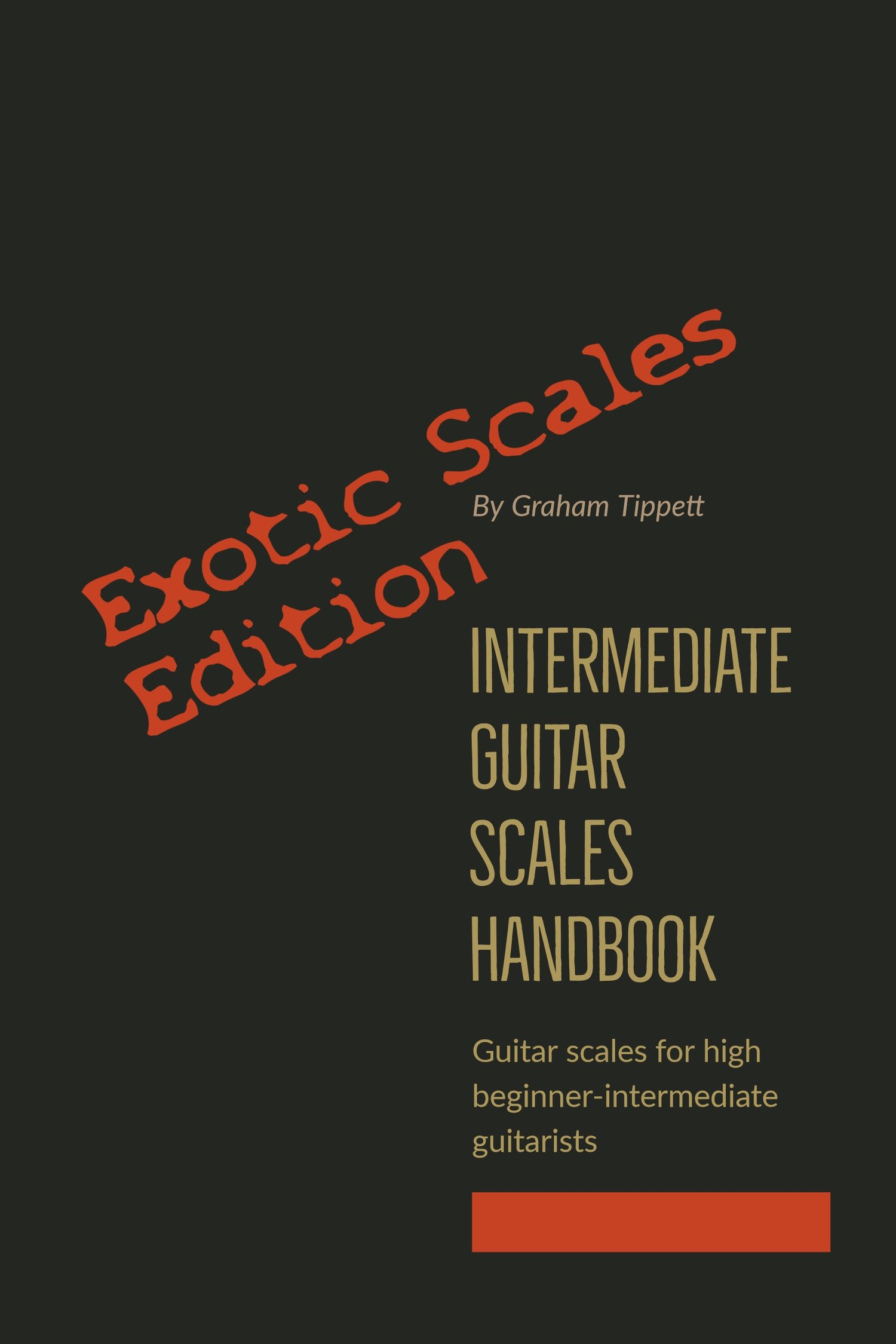 Intermediate Guitar Scales Handbook - Exotic Scales Edition
On Sale
If you enjoyed the simple and intuitive and musical method that we used in the Intermediate Scales Handbook, you'll be pleased to know you can easily use it to incorporate exotic scales into your playing. I've hand-picked 15 of my favorite exotic scales and modes that I think are really useful for adding different flavors to your solos or exploring new sonic territory on the instrument.

You'll be able to incorporate these new sounds into your playing as I've laid out the book according to chord types you already know and probably use all the time. Then, in the final section of the book, we'll look at two easy-to-follow methods for creating strange and beautiful chord progressions from any scale in this book.

Don't worry if you haven't read the original Intermediate Scales Handbook, as this 'exotic scales' edition can easily be used as a stand-alone book. On the other hand, if you have covered the material from the original book, you've already paved the way for these new scales and modes to slot nicely into your improvisational repertoire.