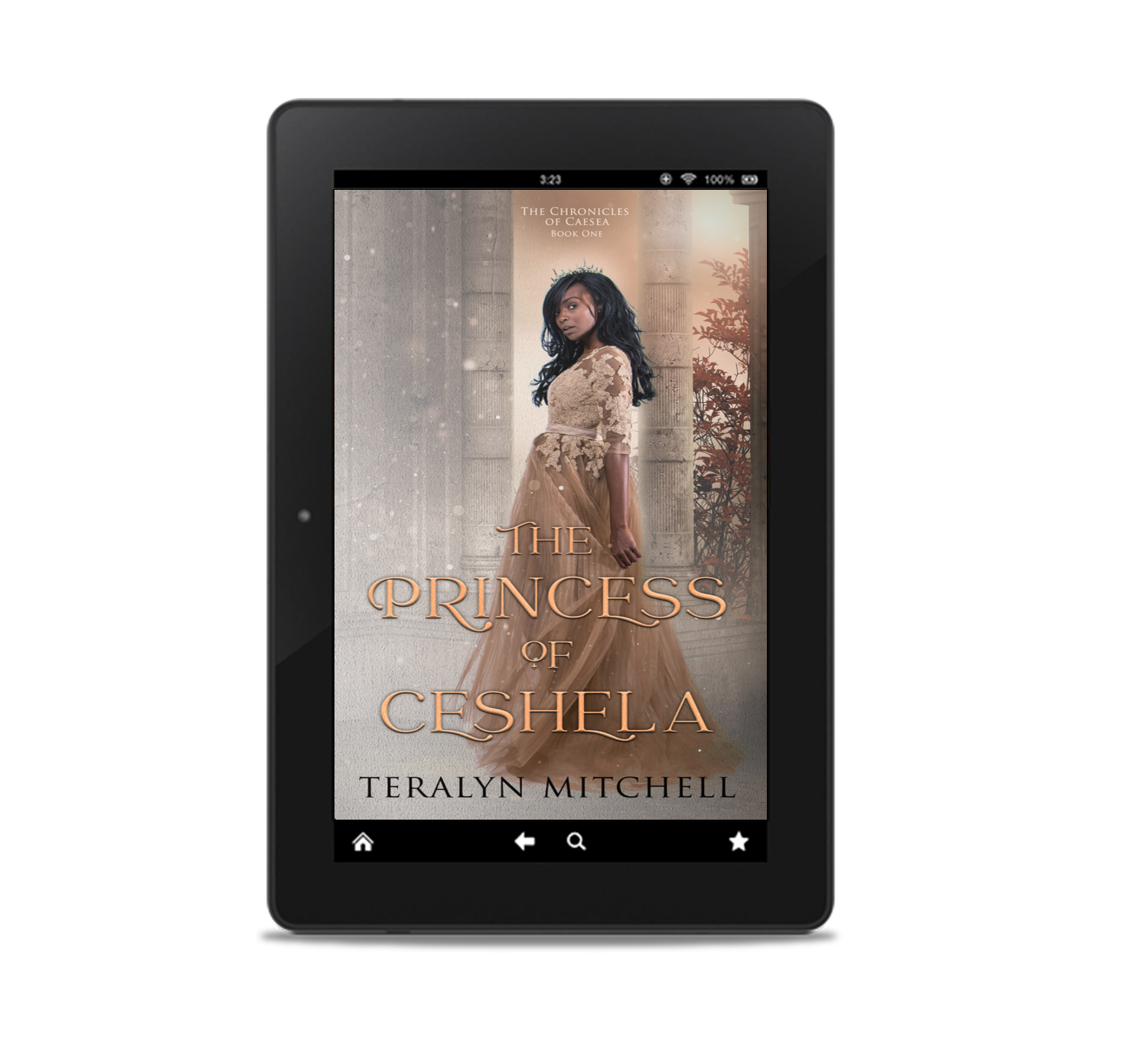 The Princess of Ceshela (The Chronicles of Caesea, Book One)
On Sale
Get 50% off the e-book of The Weight of a Crown when you purchase this e-book!


---

Genre: YA Royal Romance
Trope: Enemies to Lovers, Lost Heir
Heat Level: Sweet ❤️


---

Every little girl wants to be a princess when they grow up...right?

Orphaned at the age of four, Elizabeth has always been haunted by a feeling of loss and loneliness and the unwavering desire to belong. Her life is turned upside down when she arrives home one day to find two strangers claiming to be her parents. Elizabeth quickly realizes that the last 14 years of her life have been a lie, and as the truth unravels she finds out that not only are her parents alive...they are the King and Queen of a Kingdom called Ceshela. Suddenly the teenager goes from an orphan to a Princess who is next in line for the throne.

Elizabeth begrudgingly returns to Ceshela with little awareness of the dangers that are stalking her and is quickly swept up in a world she never dreamed of. A world that now includes an overbearing captain of the guard who she cannot stand!

Will the Princess of Ceshela find her place in her new kingdom, or is she doomed to a life of duty with no true happiness?


---

Release Date: March 31, 2023
Publisher: Teralyn Mitchell

IMPORTANT: Your book will be delivered to you via BookFunnel after purchase.