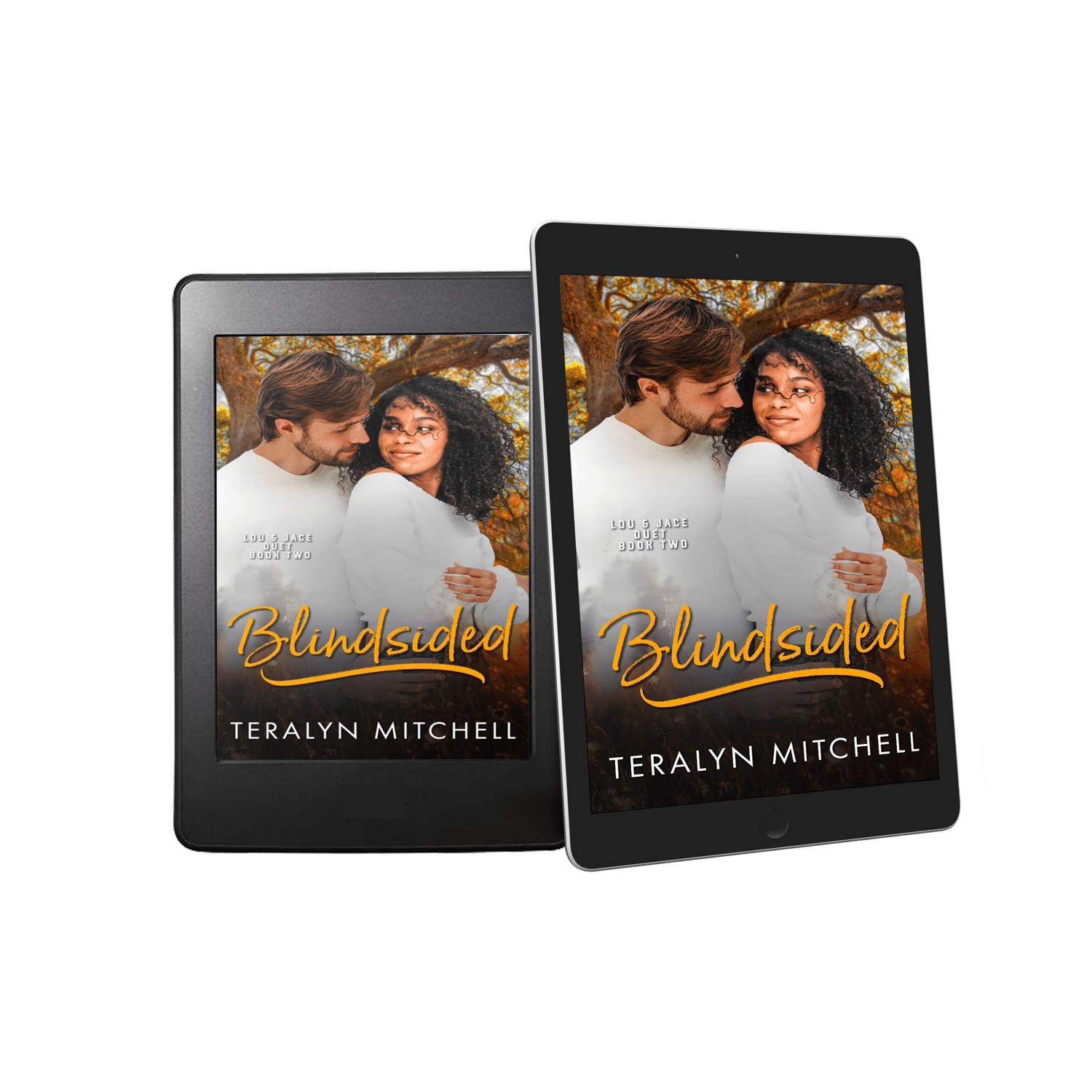 Blindsided (Lou & Jace Duet, Book Two)
On Sale
$2.99
Get 50% off the e-book of Fakeout when you purchase this e-book!

---
Genre: Contemporary Romance
Tropes: Secret Baby, Return of the Ex, Small Town, Southern
Heat Level: Steamy 🌶️🌶️🌶️
---

They thought they were on their way to happily ever after. They were wrong…
After a blissful four months together, Lou and Jace thought they had it all. Everything was going perfectly. But the problem with perfection, is that there's only one way for the relationship to go.
Down.
When his ex shows up in their small town and blindsides him with a potentially devastating secret, Jace knows the choices he makes next will either strengthen or destroy the life he's only started building with Lou.
There's no doubt they love each other. But between communication breakdowns, past hurts, and complications neither of them saw coming, is love enough? Or are Jace and Lou better off going their separate ways once and for all?
---
Release Date: October 18, 2022
Publisher: Teralyn Mitchell
IMPORTANT: Your book will be delivered to you via BookFunnel after purchase.