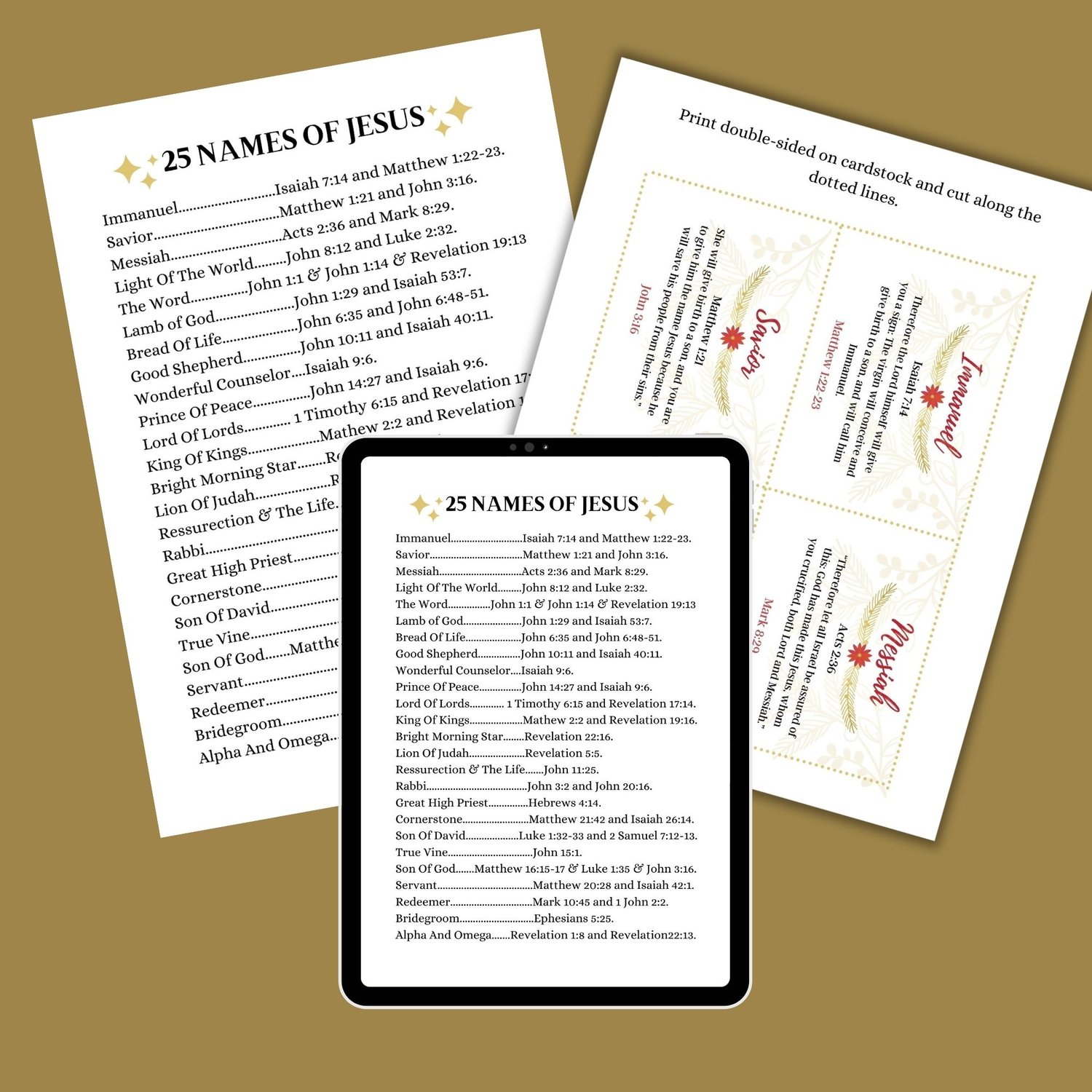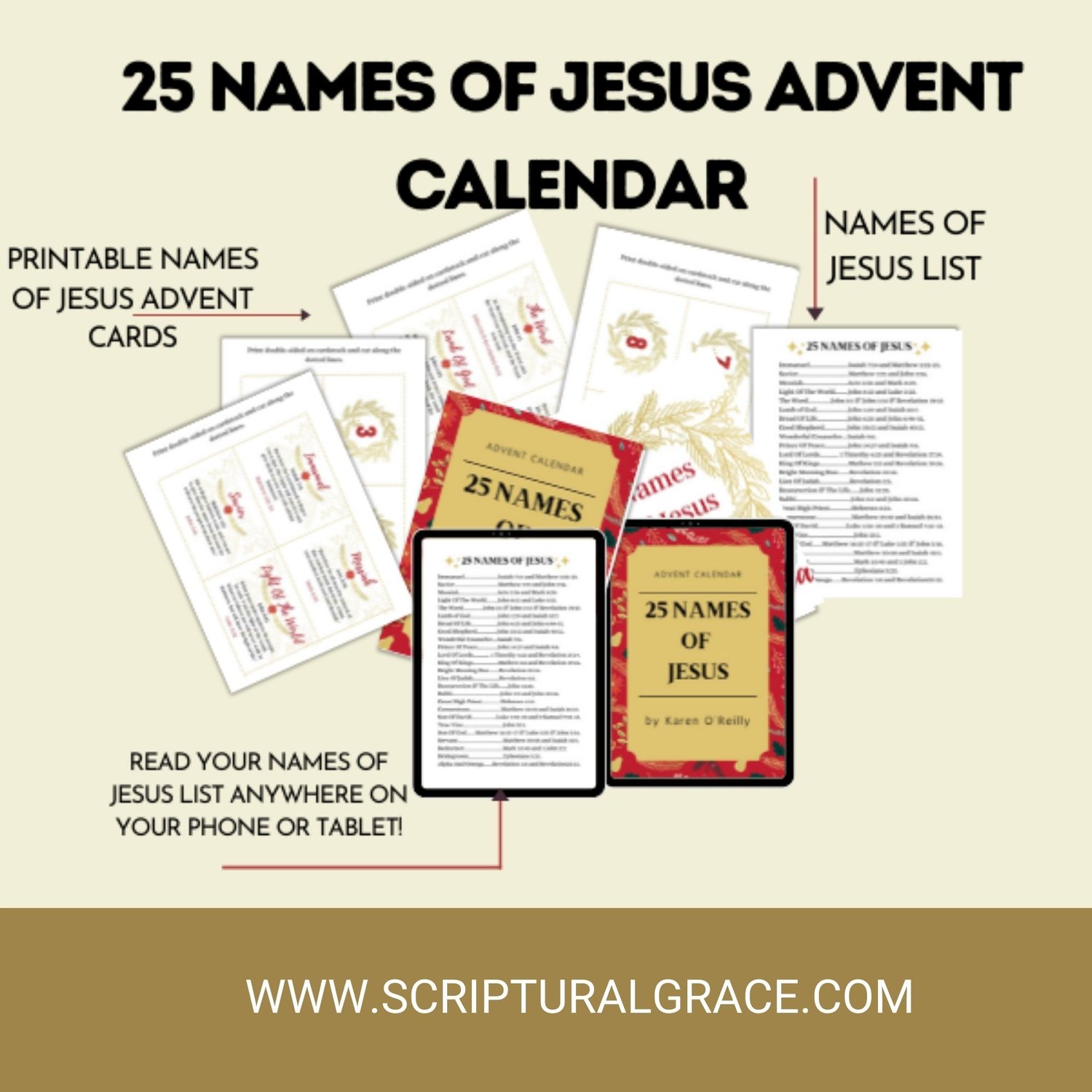 25 Names Of Jesus Printable Advent Calendar
On Sale
$0.00
Join me in celebrating Advent this year with this Names of Christ Advent calendar. I have selected 25 advent names of Jesus for us to unwrap each day. I have designed this free printable names of Jesus Advent calendar to start on the 1st of December and end on Christmas Day, the 25th of December. Each day you will look at a card with the title of Jesus listed and a scripture verse that gives the meaning of His name. Some of the cards will have additional bible verses that you can look up to gain more clarity on each name and its meaning.

✝️You will receive a page with a list of the 25 names of Jesus and also a few pages that have each name of Jesus on a card with scripture on them on one side and a number on the other side. This makes them a fun countdown Advent calendar! Just cut on the dotted lines and then use them as names of Jesus ornaments for your Christmas home decor.

By downloading this printable, you will automatically be subscribed to the Scriptural Grace weekly newsletter. You will be kept up to date with all the new devotionals, and discount codes for all our products. You will also have access to our Resource Library. You can unsubscribe at any time from our email list.
I hope this resource blesses you!
xx Karen.