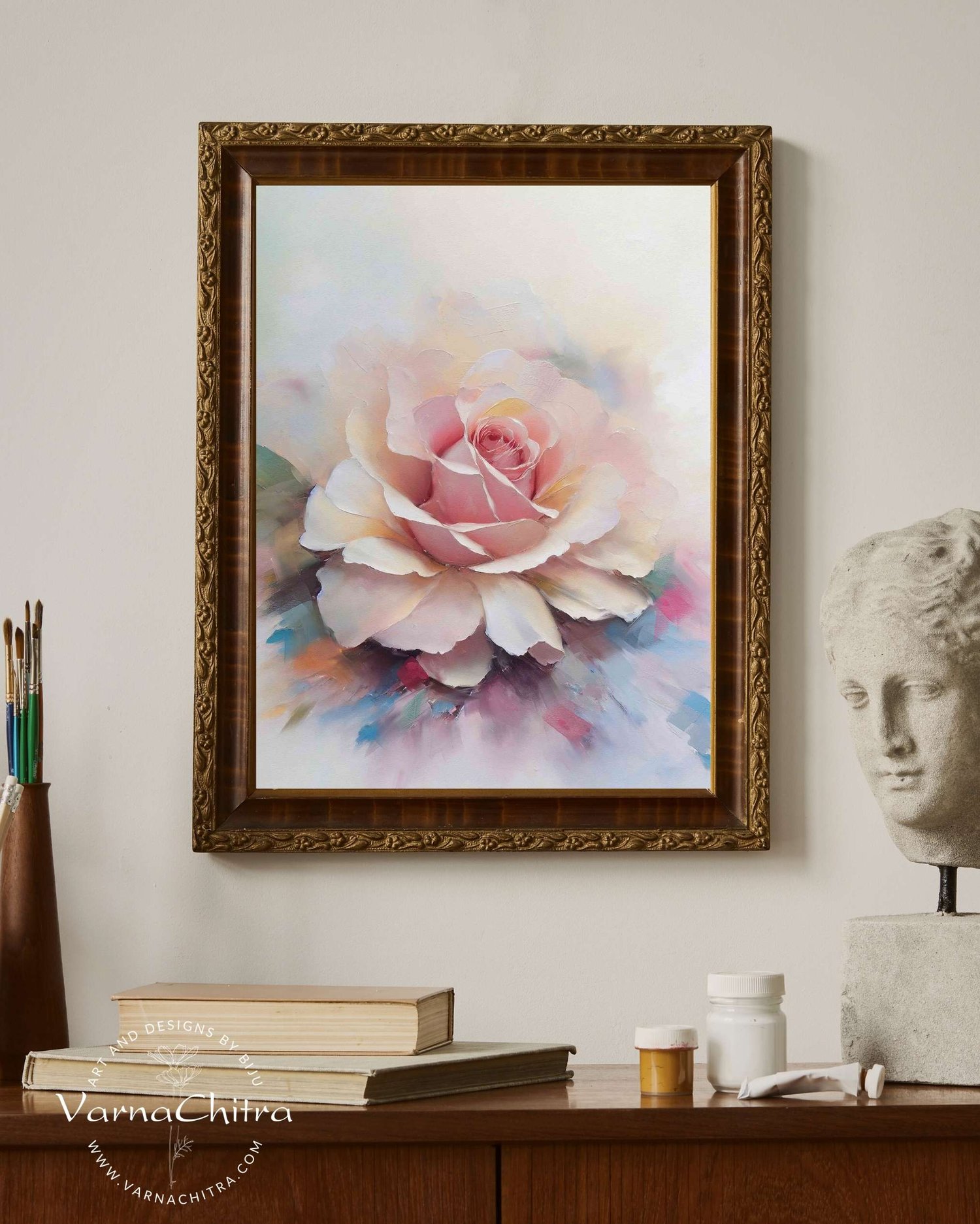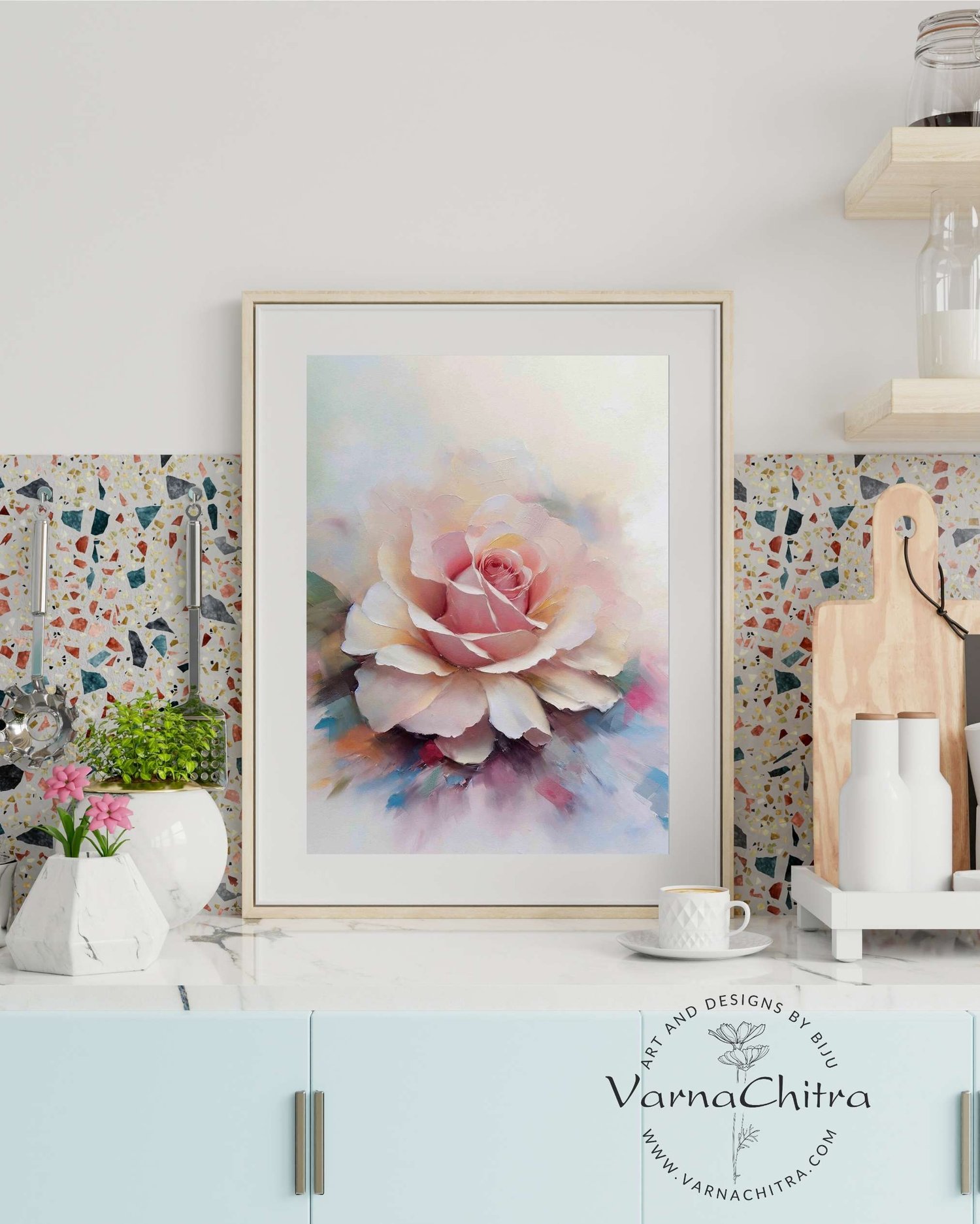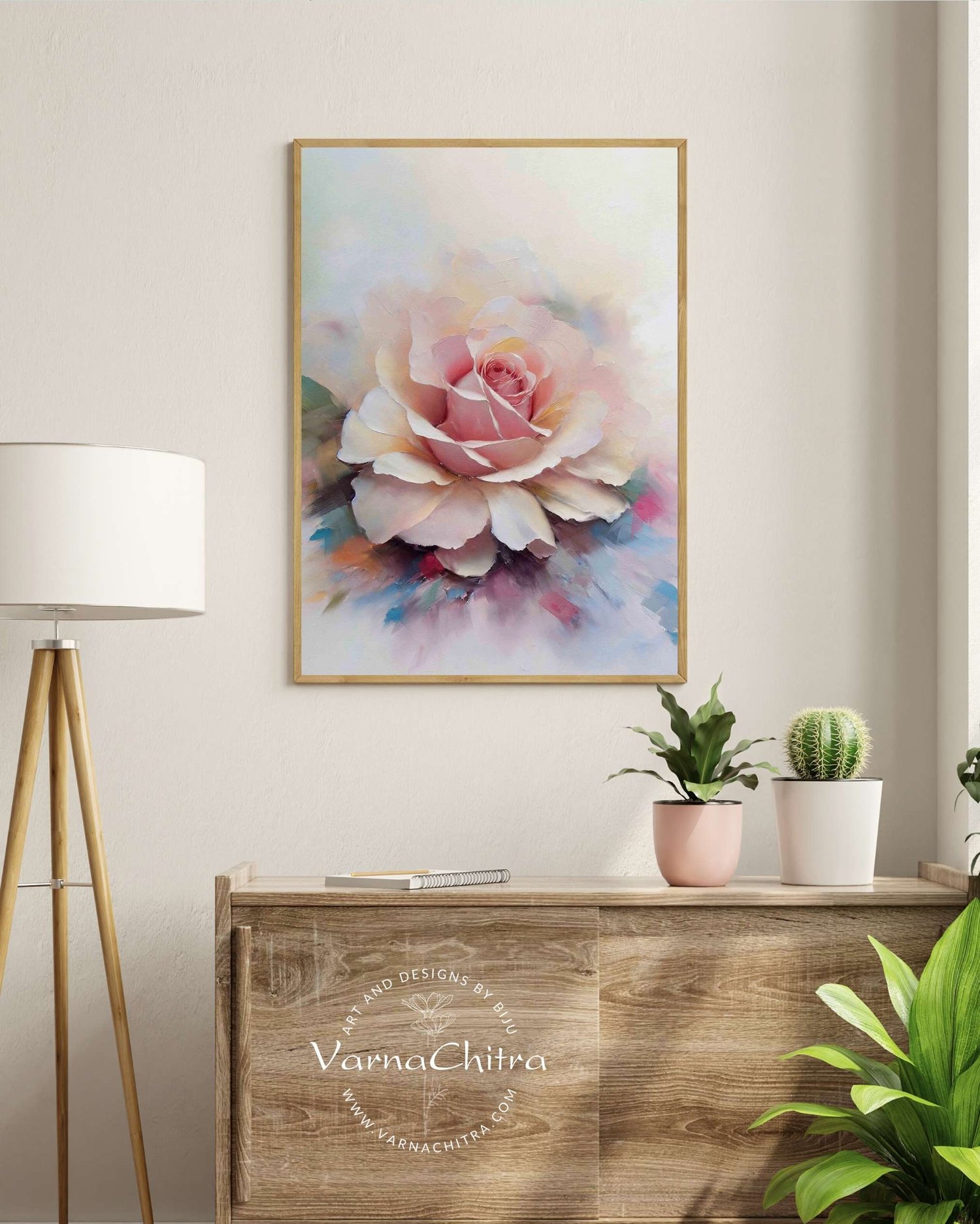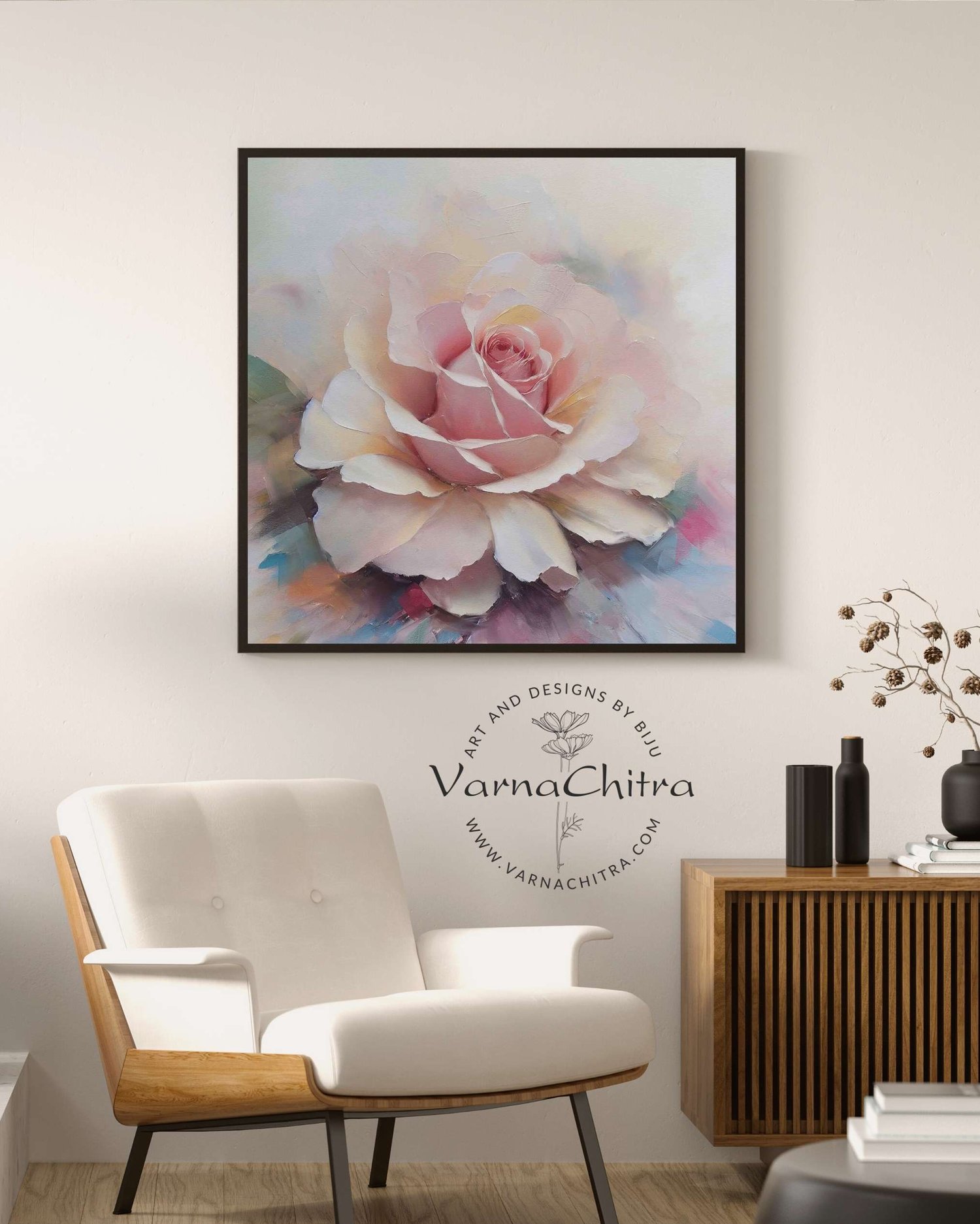 Thick Oil Paint Impasto Floral Painting of a Rose in Subdued Colors. Elegant Large Size Printable Download. [Floral55]
This stunning digital painting depicts a beautiful rose flower in a thick impasto oil painting style. The texture of the painting is so rich and tactile that it seems almost three-dimensional. The use of thick layers of paint and bold brushstrokes create a sense of depth and volume that is truly breathtaking.
The subdued colors of the painting add to its elegant and sophisticated feel. The palette consists of muted shades of pink, burgundy, and cream, which blend together seamlessly to create a harmonious and soothing composition. The colors are subdued, yet still rich and vibrant, giving the painting a sense of understated luxury.
The size of the painting is large enough to make a statement in any room. It is designed to be printed and can be downloaded as a high-resolution digital file. This allows you to print it in any size you desire, making it a versatile and customizable piece of art.
Excellent gift for all occasions. High resolution image 8400x12000 pixels with 300 ppi as instant download.
Upon purchase you will receive 1 JPG file as instant download.
Use the downloaded files for customized printing and framing at any of the online printing and framing services like shutterfly, canvaschamp etc. You may also utilize the service of your local printing and framing shops.
THIS ITEM IS A DIGITAL DOWNLOAD ONLY. NO PHYSICAL ITEM WILL BE SHIPPED.
YOU WILL GET 1 JPG FILE OF SIZE 28x40 inches with 300 ppi AS A DIGITAL DOWNLOAD.
The file can be easily resized to
24x36 inches(2:3 aspect ratio) and below
24x24 inches (1:1 aspect ratio) and below
18x24 inches (3:4 aspect ratio) and below
16x20 inches (4:5 aspect ratio) and below
11x14 inches
A3 (ISO) 11.7x16.5 inches
No watermark or signature on the download.
You can contact me for any other size after purchase.
For personal use only. No commercial use permitted.