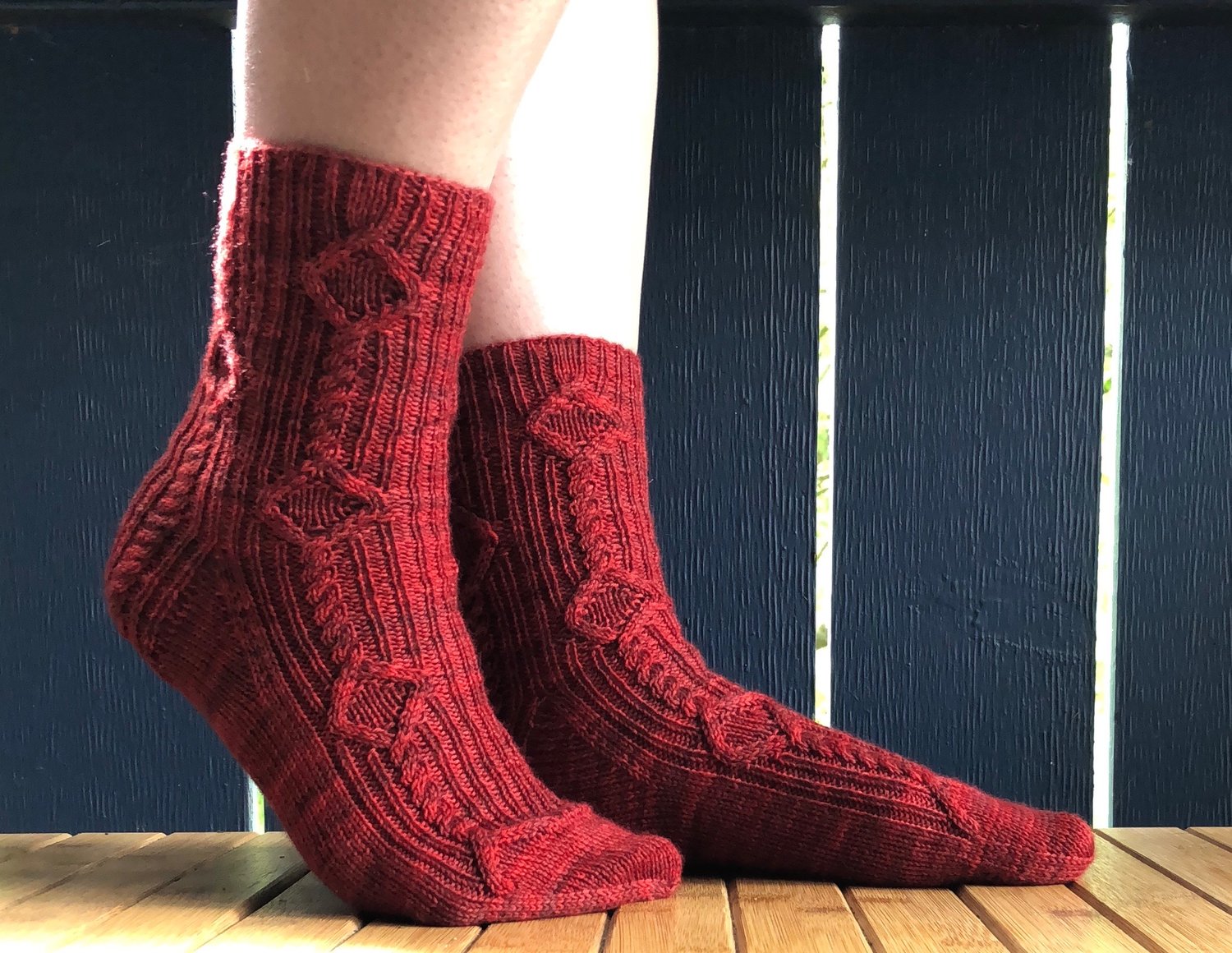 Homestead Gate Socks
On Sale
$5.00
My mother lives in Alaska, on a sweet little homestead, with a big barn, a large garden, and a peaceful pond that is just large enough to skate on in the winter or paddle a canoe on in the summer. I designed these socks for her, in a pattern that evokes the twists of a wrought-iron gate.

The ribbing and cables make for a nice, snug fit that will hold up while you feed the goats, walk downtown, or anything in between. The cables are enough to keep you interested, but not so complex that you can't relax a bit. The toe has a simple and tidy closure that I learned from Kate Atherley – no seaming required.

This pattern has been professionally tech edited.