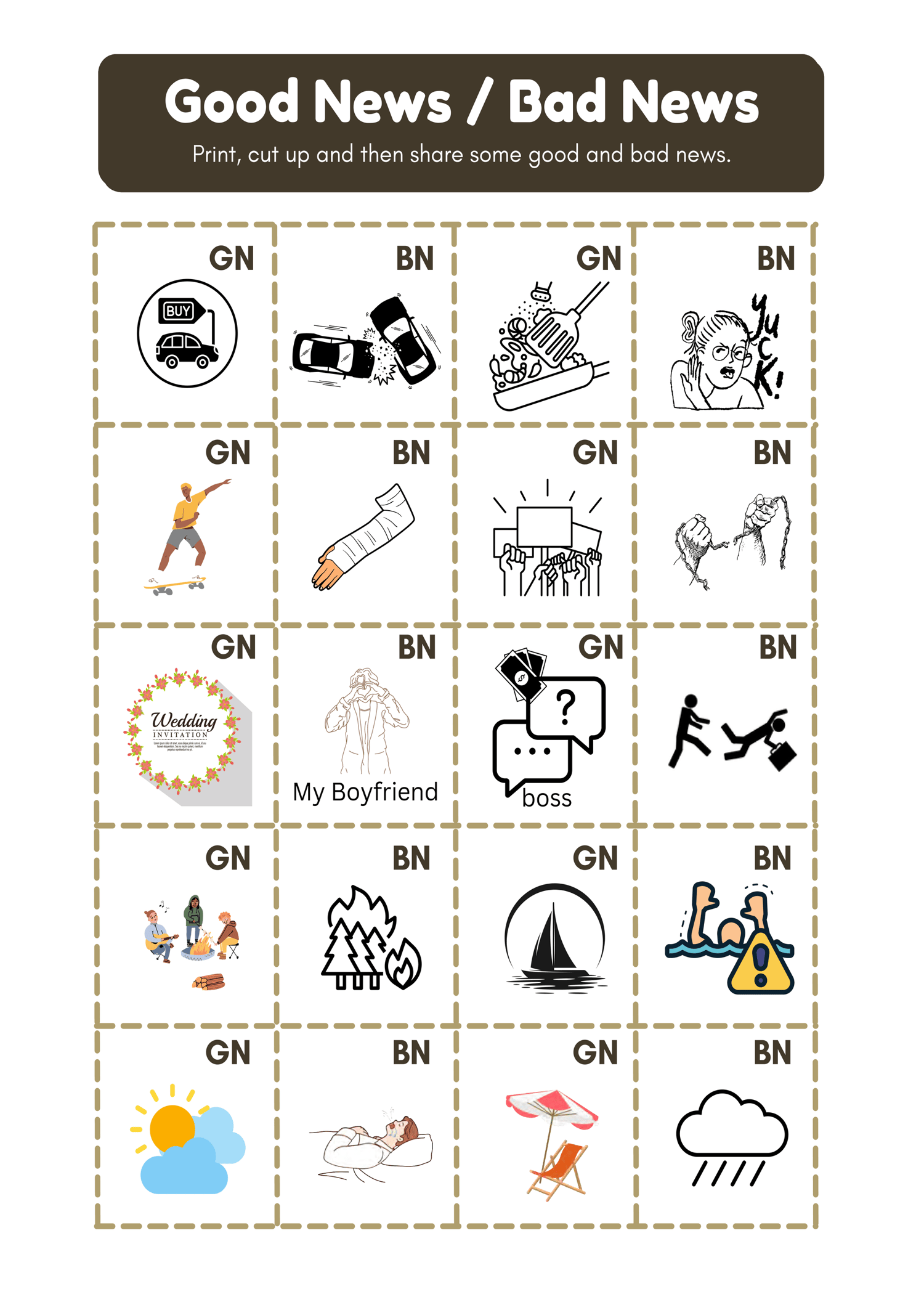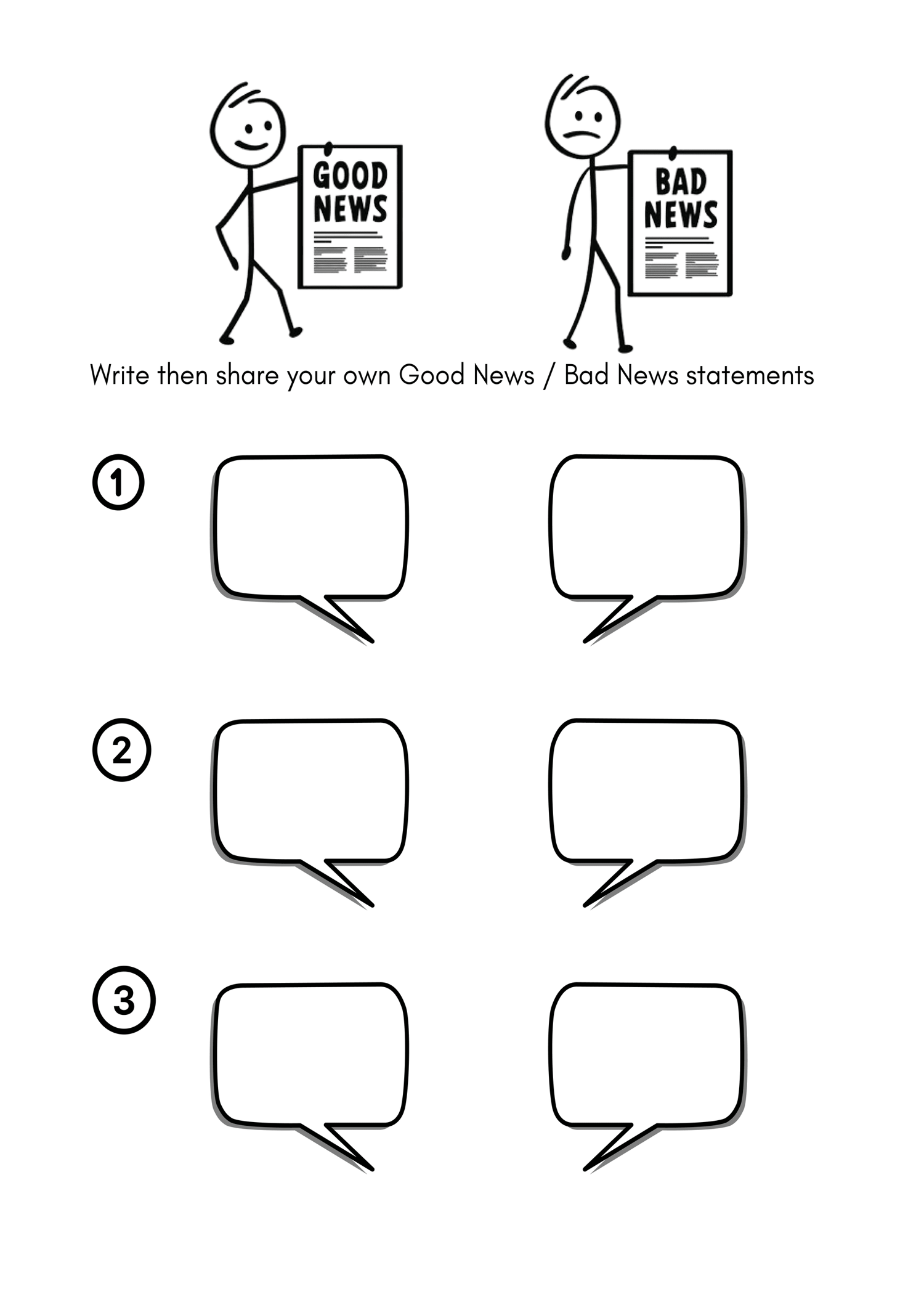 Good News. Bad News. Speaking. PPTx.
On Sale
A fun practice activity for students, using conjunctives and relaying good news / bad news. Find this activity on TpTs.
Includes:
Full PPTx with examples and to prompt students to state the good news and bad news. (see notes).
Flashcards. Students play games, trying to make good news (GN) and bad news (BN) statements. Matching good/bad news etc ... Full instructions.
Statements. Use to have students mingle, sharing some good and bad news.
Writing template. Students write and share their own good news / bad news statements.
A fun, fun activity!