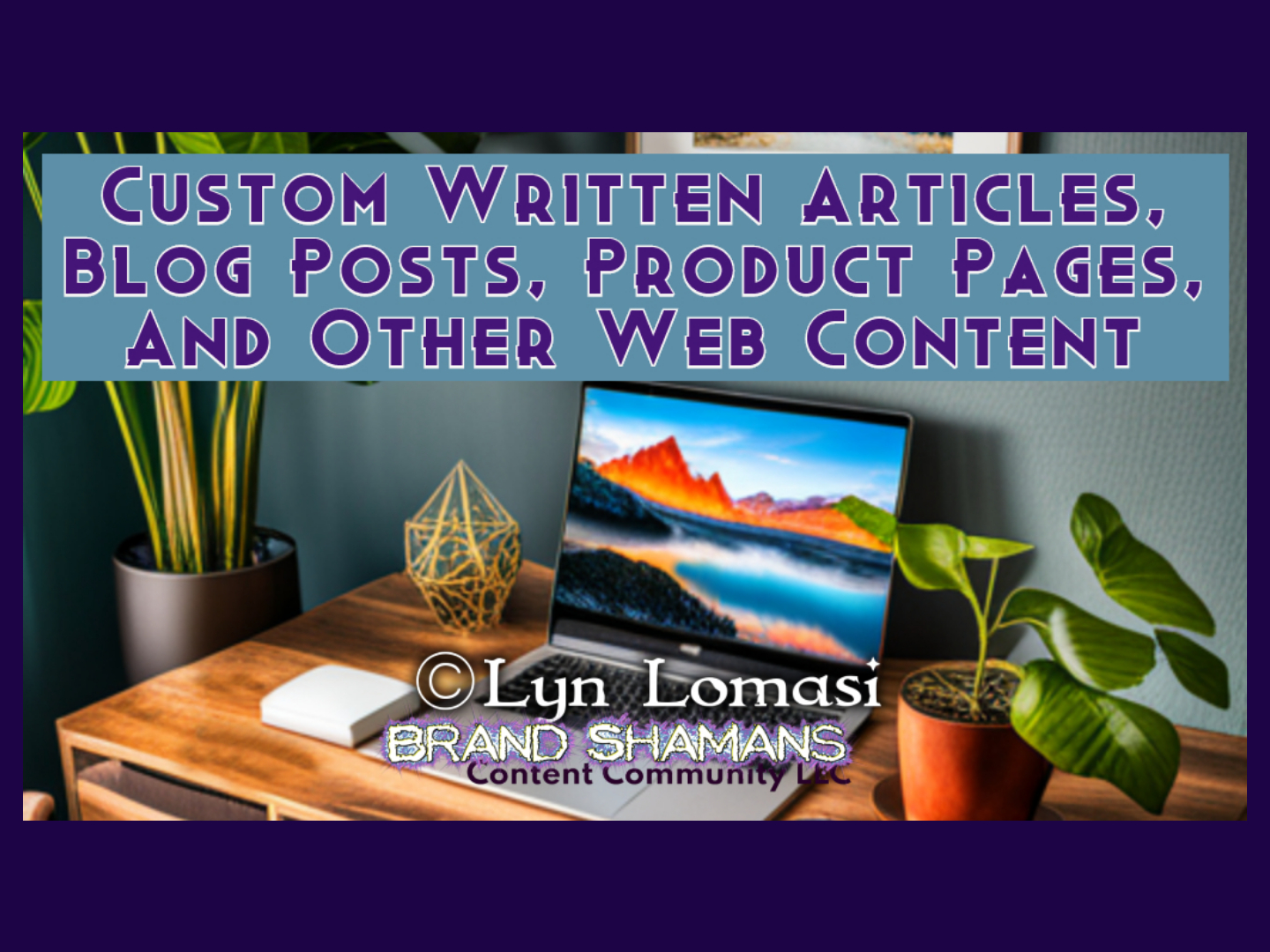 Custom Written Articles, Blog Posts, Product Pages, And Other Web Content (Priced Per Word)
On Sale
PRICE IS PER WORD
🖋️ Need High-Quality Custom Web Content? Hire Lyn Lomasi of Brand Shamans! 🖋️
Get engaging and SEO-optimized articles, blog posts, product pages, landing pages, and more for your website. Choose your desired word count and quantity, then simply click "Add to Cart" to get started.
Once your order is placed, expect a prompt response within 24 hours (often sooner) via the email you provided during registration.
Services Include:
🔍 Thorough Research
📝 Professionally Written SEO Text
🔄 Up to Three Revisions, if Needed
Upon full payment, you'll receive full ownership rights to the completed content. You have the option to choose between ghostwritten content or featuring the author's byline and bio.
Lyn Lomasi is an award-winning content writer, marketer, and business coach, with an extensive track record since 2005. Her work has been published on major networks like Yahoo, CNN, CBS, ABC, NBC, and more. Discover more about Lyn at Article Writer For Hire.
Rest assured, your content will be personally crafted by Lyn Lomasi, unless otherwise arranged for larger orders. Lyn exclusively collaborates with highly skilled and vetted writers to ensure top-notch quality.
*Don't see what you need listed here? Please reach out to us using our contact form.
**For instant downloadable content, explore our READY-MADE CONTENT. If you require multiple pieces, take advantage of our discounted BULK CONTENT prices.