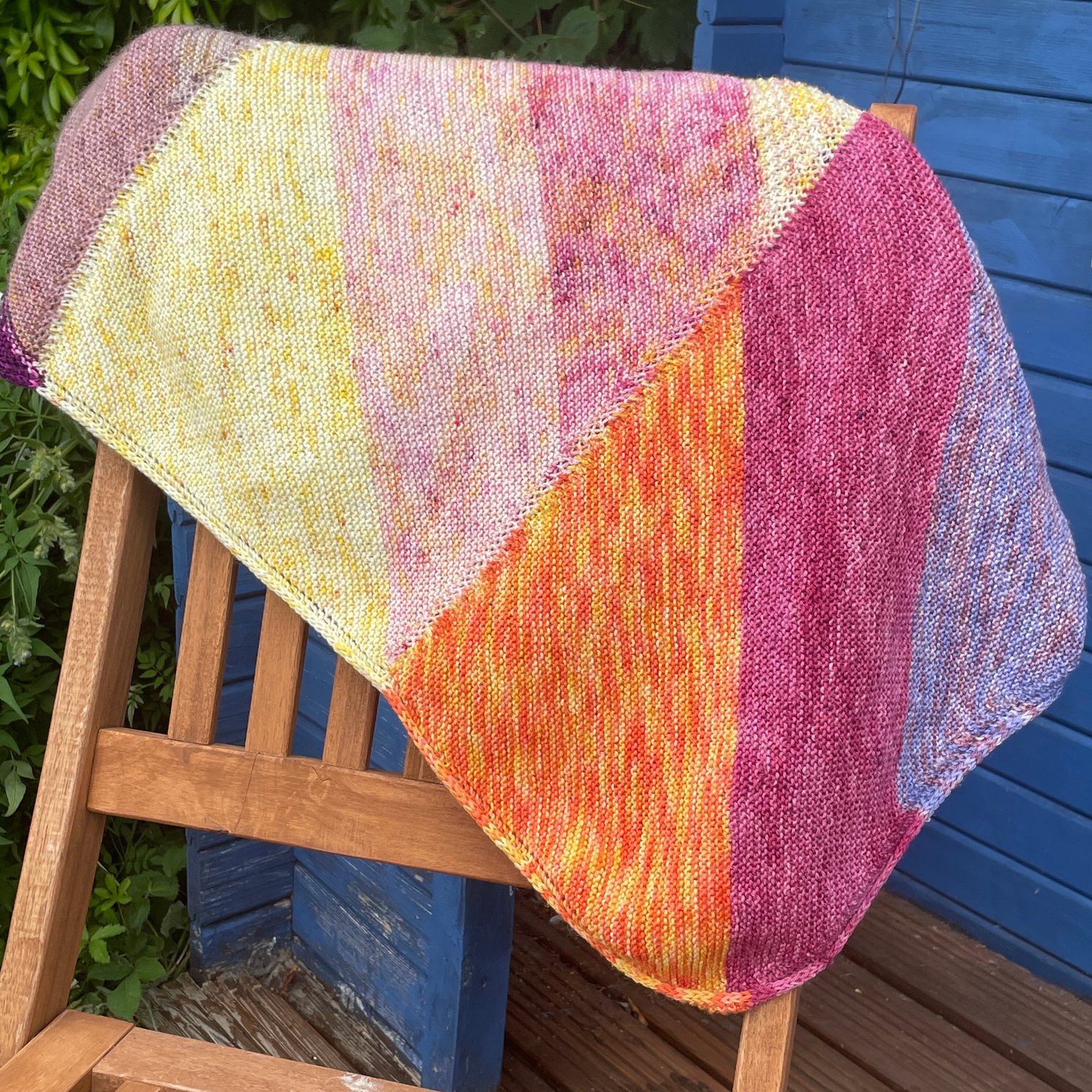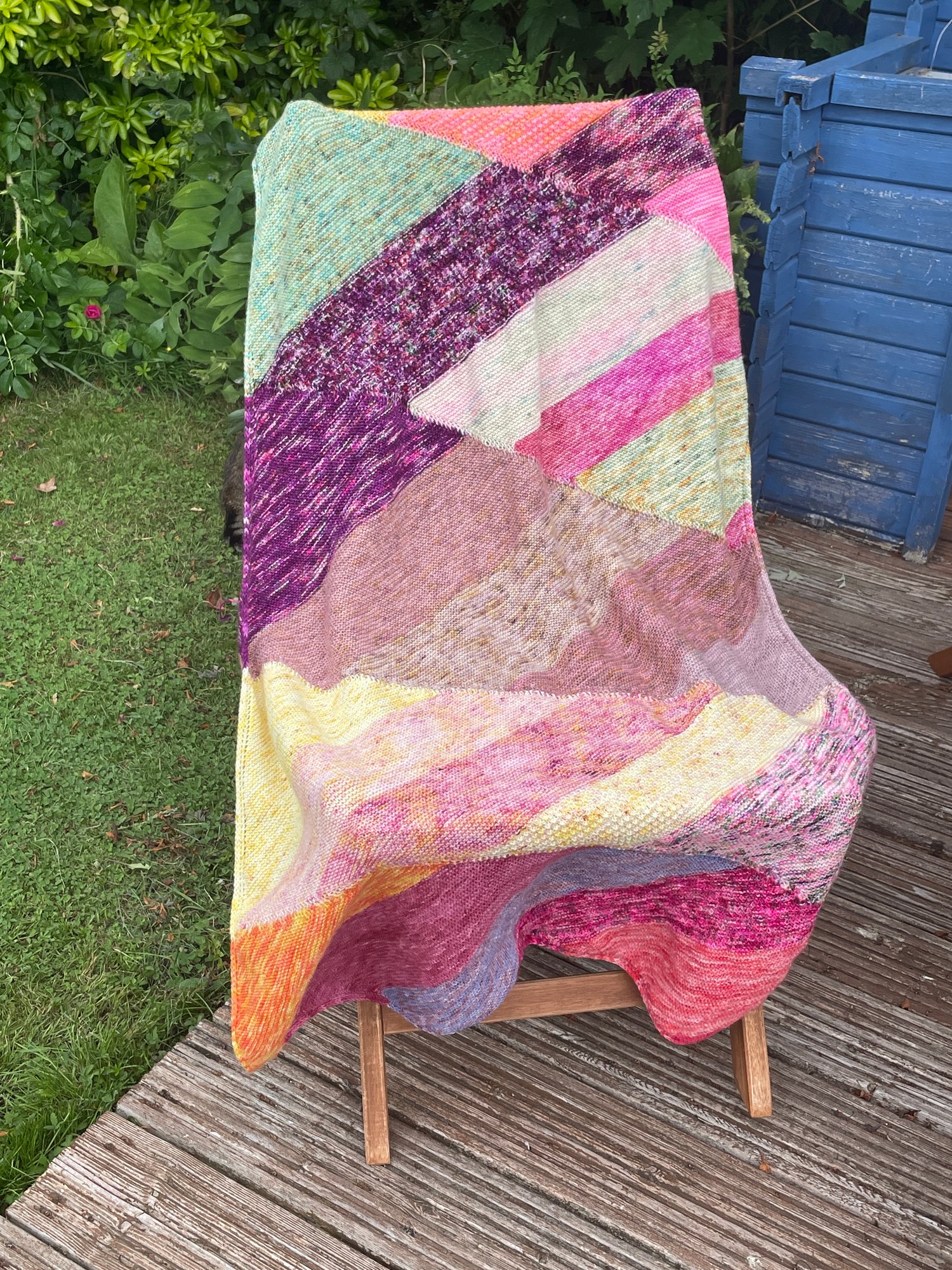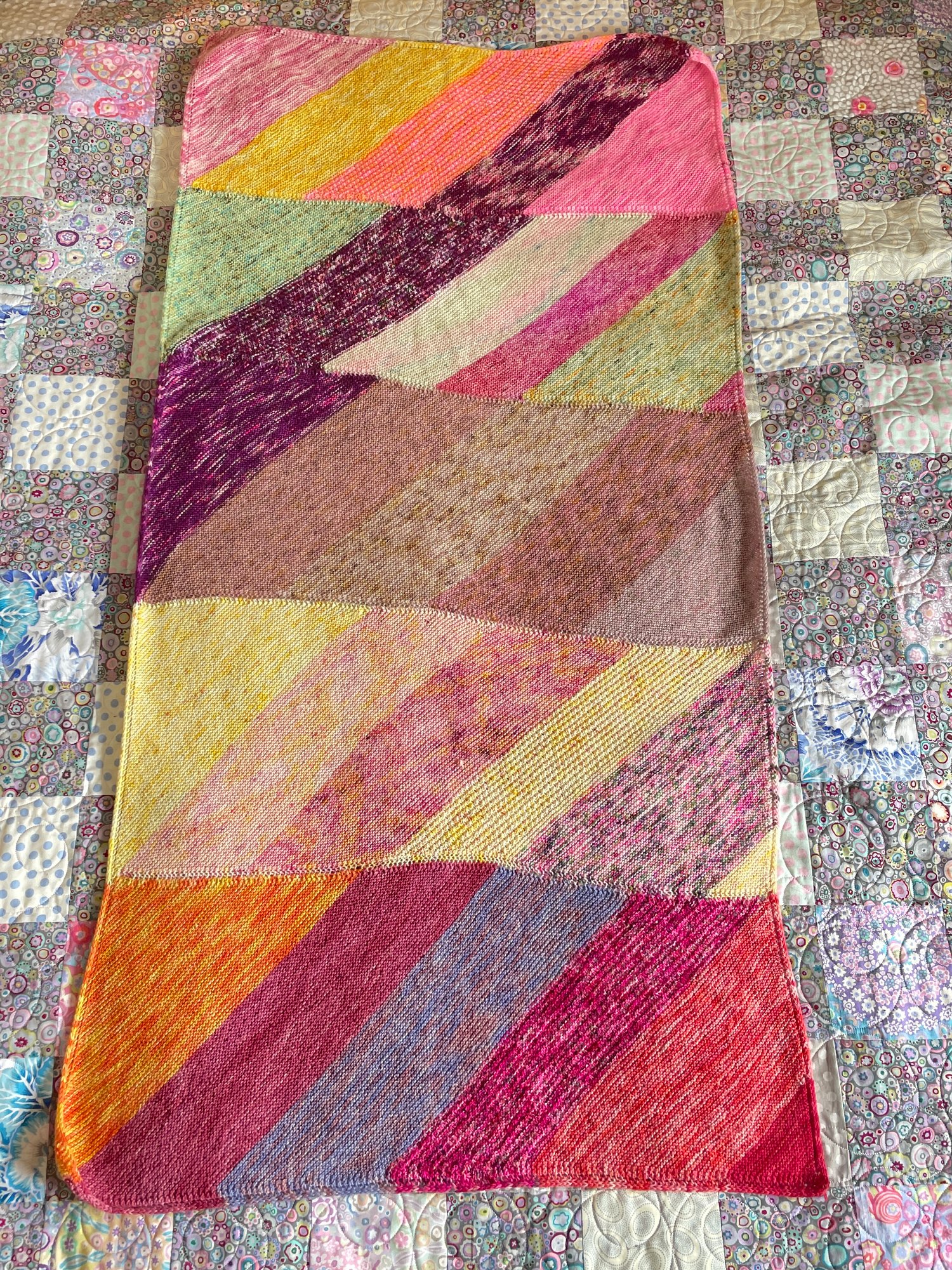 Flower Power Fund Blanket
On Sale
All proceeds from the sale of this pdf knitting pattern will be returned to the Flower Power Fund in aid of Marie Curie UK , Registered Charity, England and Wales (207994), (which supports people living with terminal illness).
A knitting pattern for a blanket whose size is flexible to the amount of yarn available, or the user's required size.
A number of other scrap yarn blankets available use the same amount of yarn for each block - but what if you have unequal amounts and want to get the very most out of your yarn?
This pattern is a recipe to do just that (but still works with mini-skein sets). As such this pattern does not include precise stitch counts, but provides adaptable blocks, and a worksheet at the end to help you reach your final goal size or just record the yarn weight used.
If your mini-skeins / scraps are more than 20g each, you may want to divide them into smaller amounts, for more of a patchwork effect.