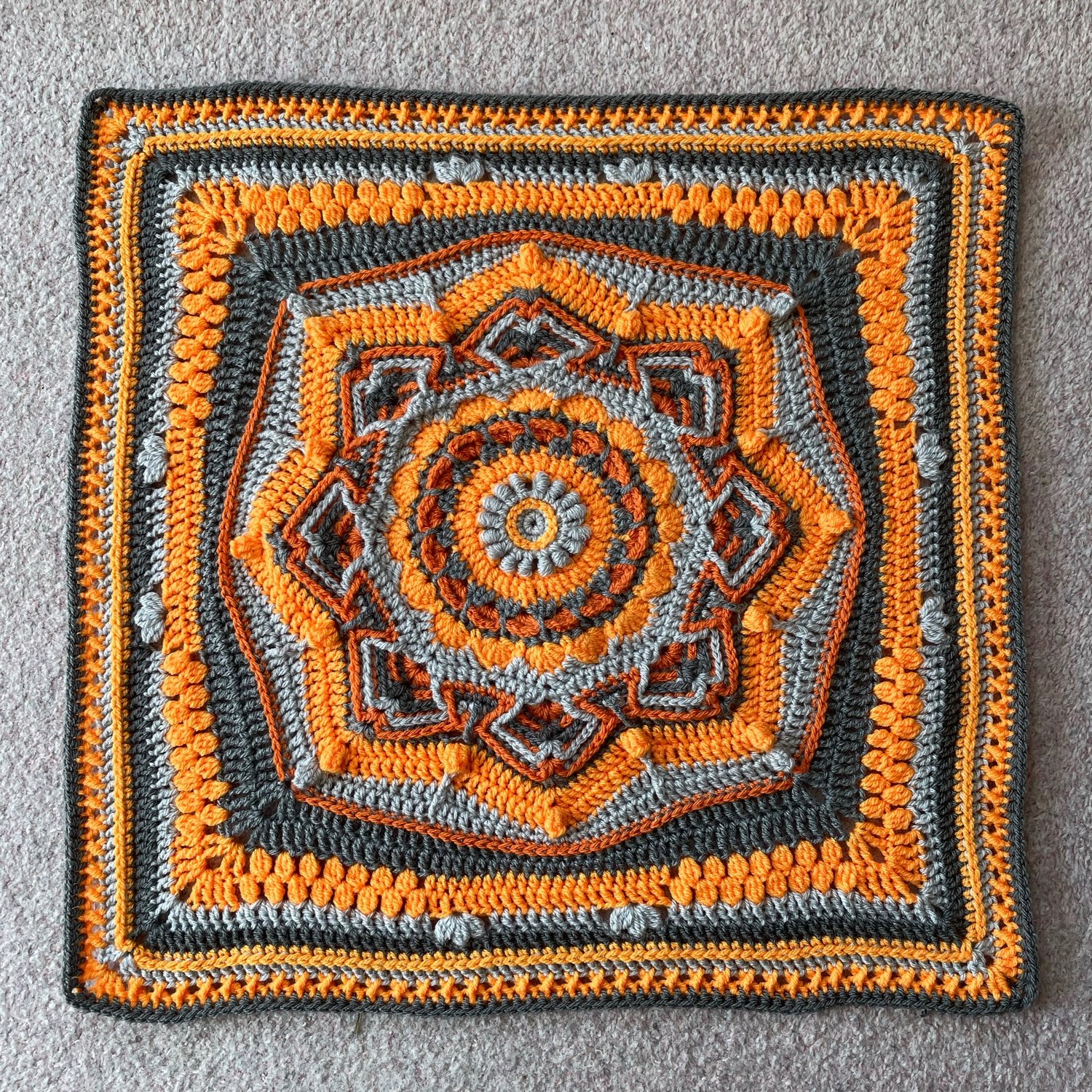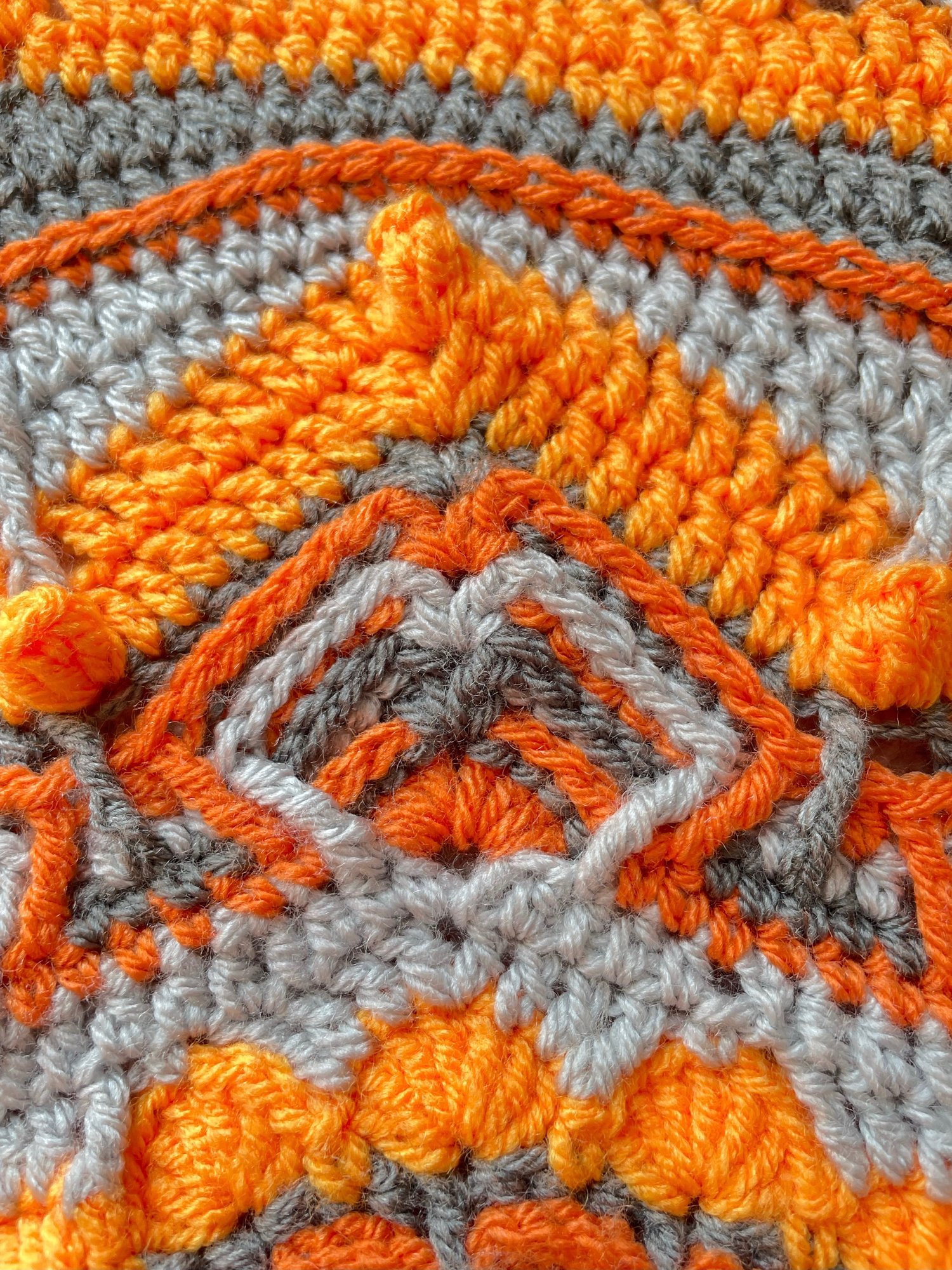 Melford Crochet Square
On Sale
This is a crochet pattern to make a square measuring 24 inches when made with Worsted Weight yarn.

This square is designed to be a central focus for an afghan / blanket surrounded by other squares which meet the standard 12 inch worsted weight definitions. As such the final stitch count is 79 stitches per side (= 39 sts x 2 squares, + 1 st for the join).

Alternatively, if made in DK weight, Melford would make a generous sized cushion front cover.

Photos and charts are provided along with the written instructions.

Long Melford is another of the Suffolk medieval wool towns, rich enough to boast one of the grandest parish churches and two Tudor manor houses that survive as open to the public today, as well as a host of pretty buildings along its main street. One of the manors, Kentwell Hall, has been holding Tudor re-enactment days for schools and the public for over 40 years.