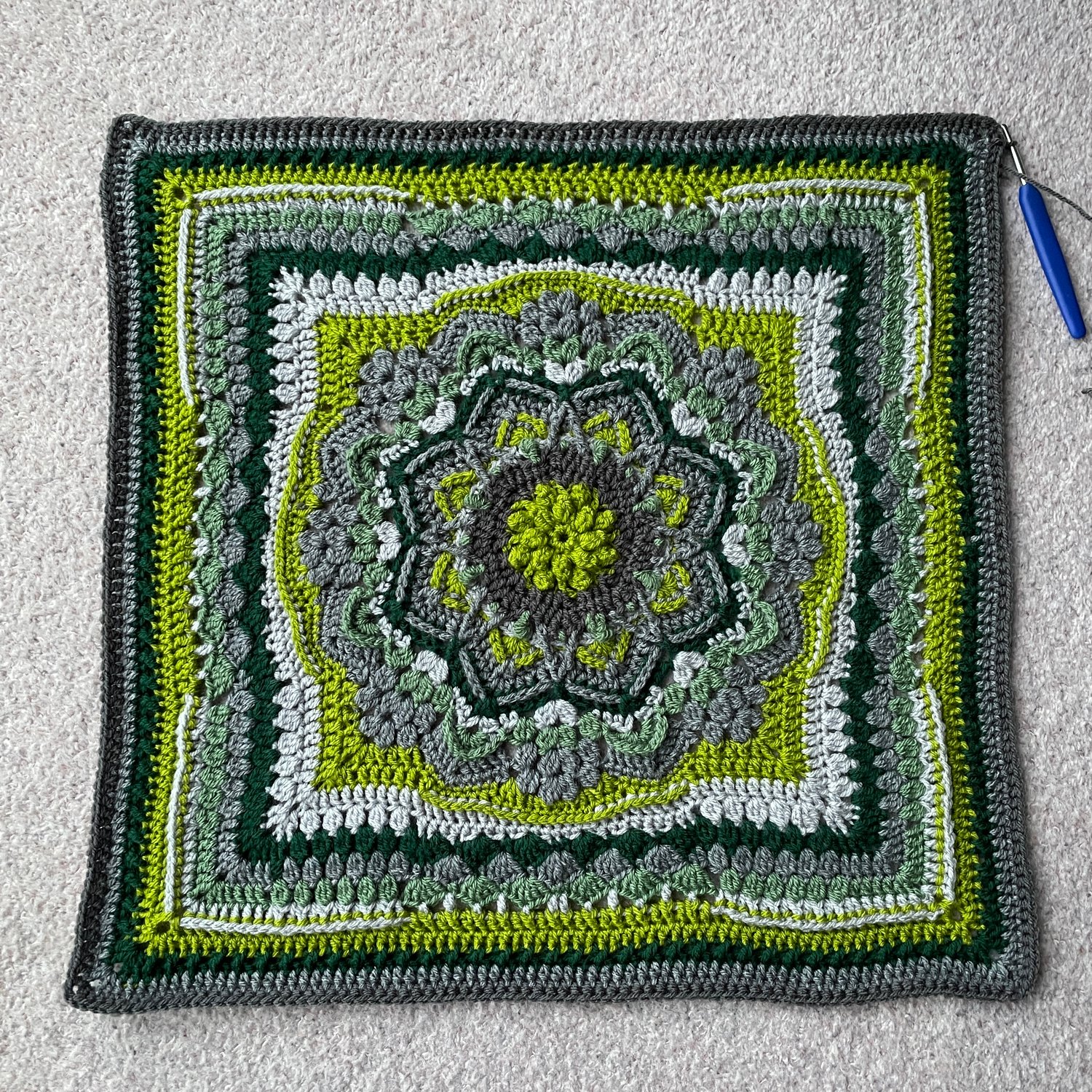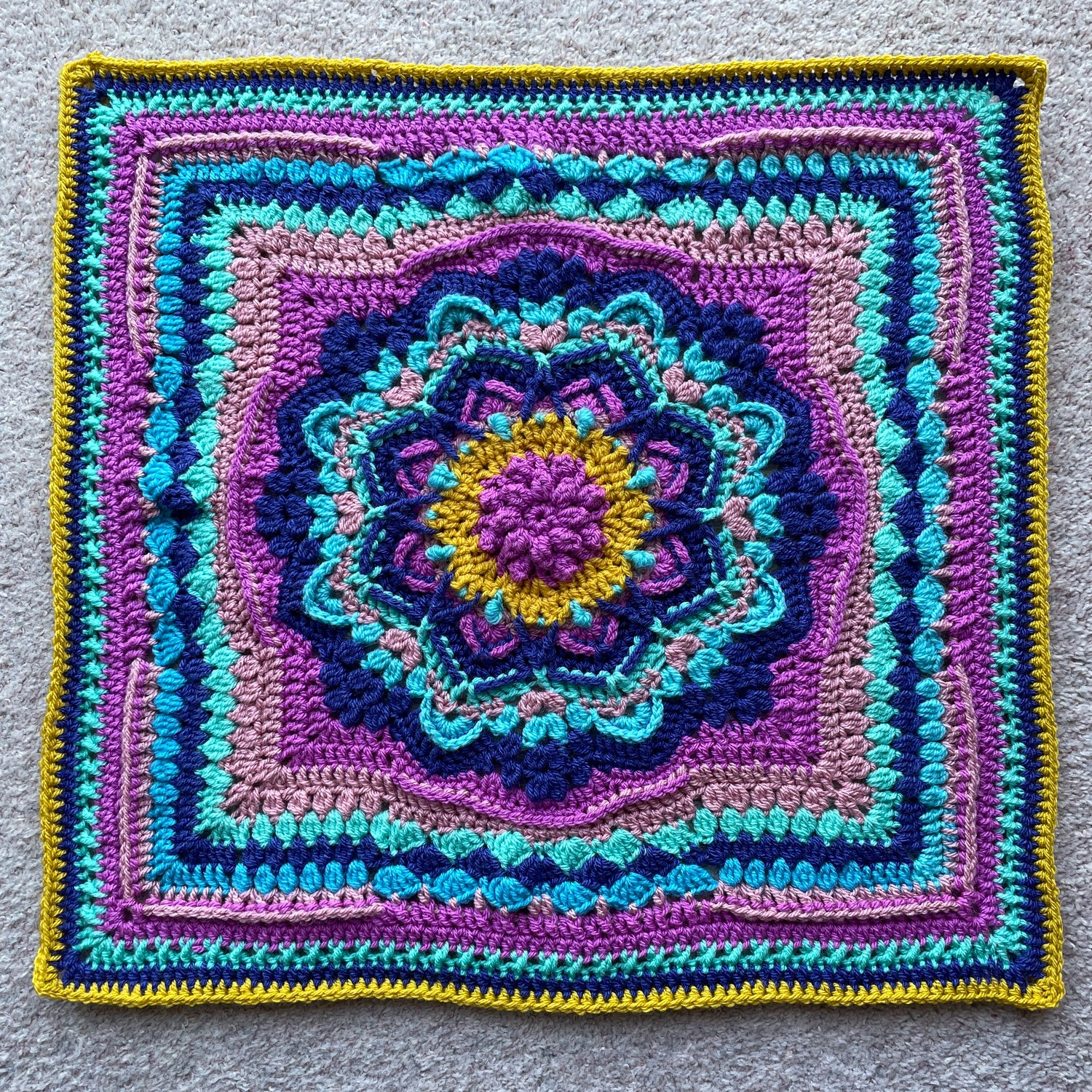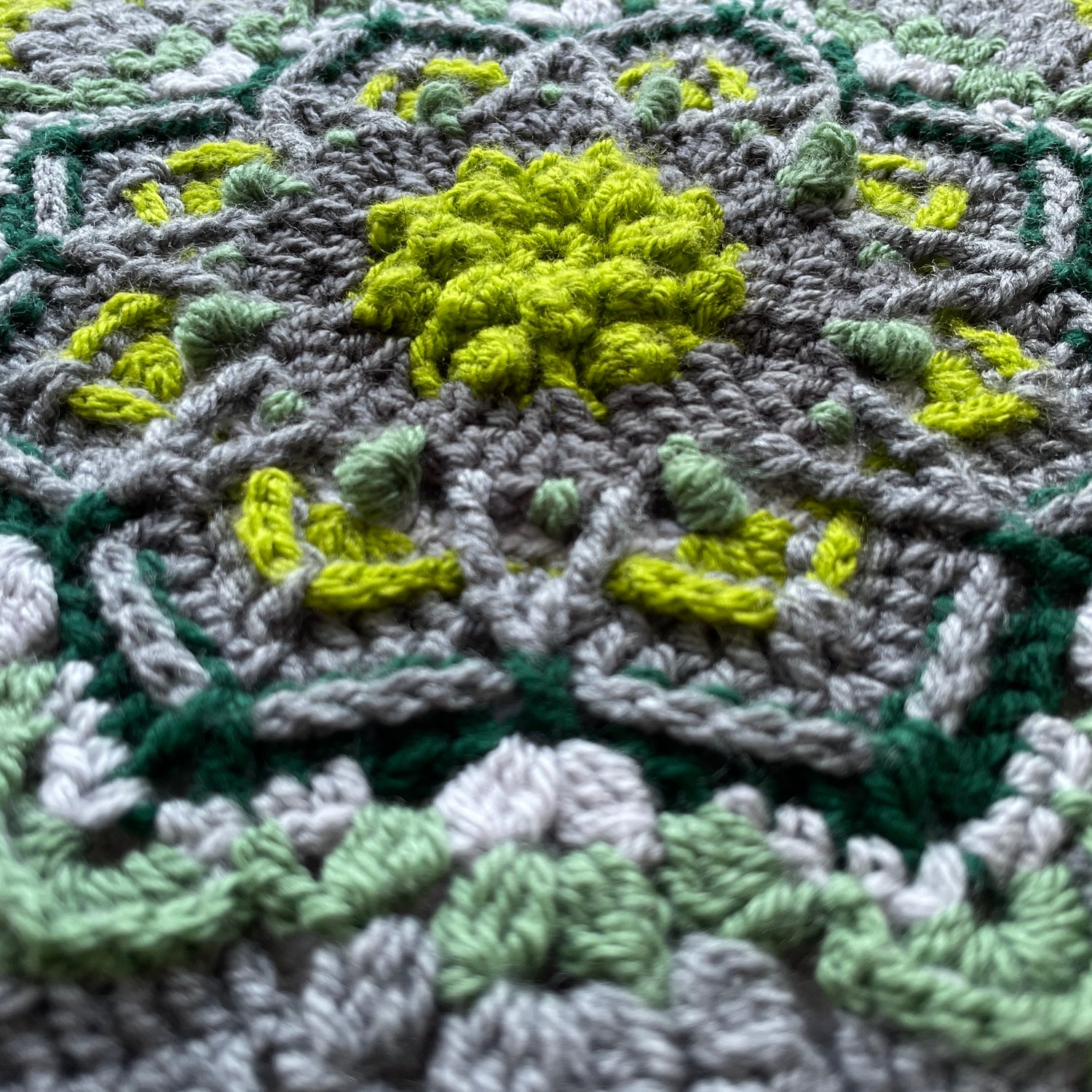 Sudbury Square
On Sale
Crochet pattern with written and charted instructions, and a photo guide. (US terminology)
This square is designed to be a central focus for an afghan / blanket surrounded by other squares which meet the standard 12 inch worsted weight definitions. As such the final stitch count is 79 stitches per side (= 39 sts x 2 squares, + 1 st for the join).
Alternatively, if made in DK weight, Sudbury would make a generous sized cushion front cover.
Sudbury is the 4th and last square in my Suffolk wool town series. The town is now better known as the birthplace of the artist Thomas Gainsborough, and it continued its links with fibre industries into the modern age. Silk weavers arrived in the town 200 years ago, and there are still mills surviving to this day.