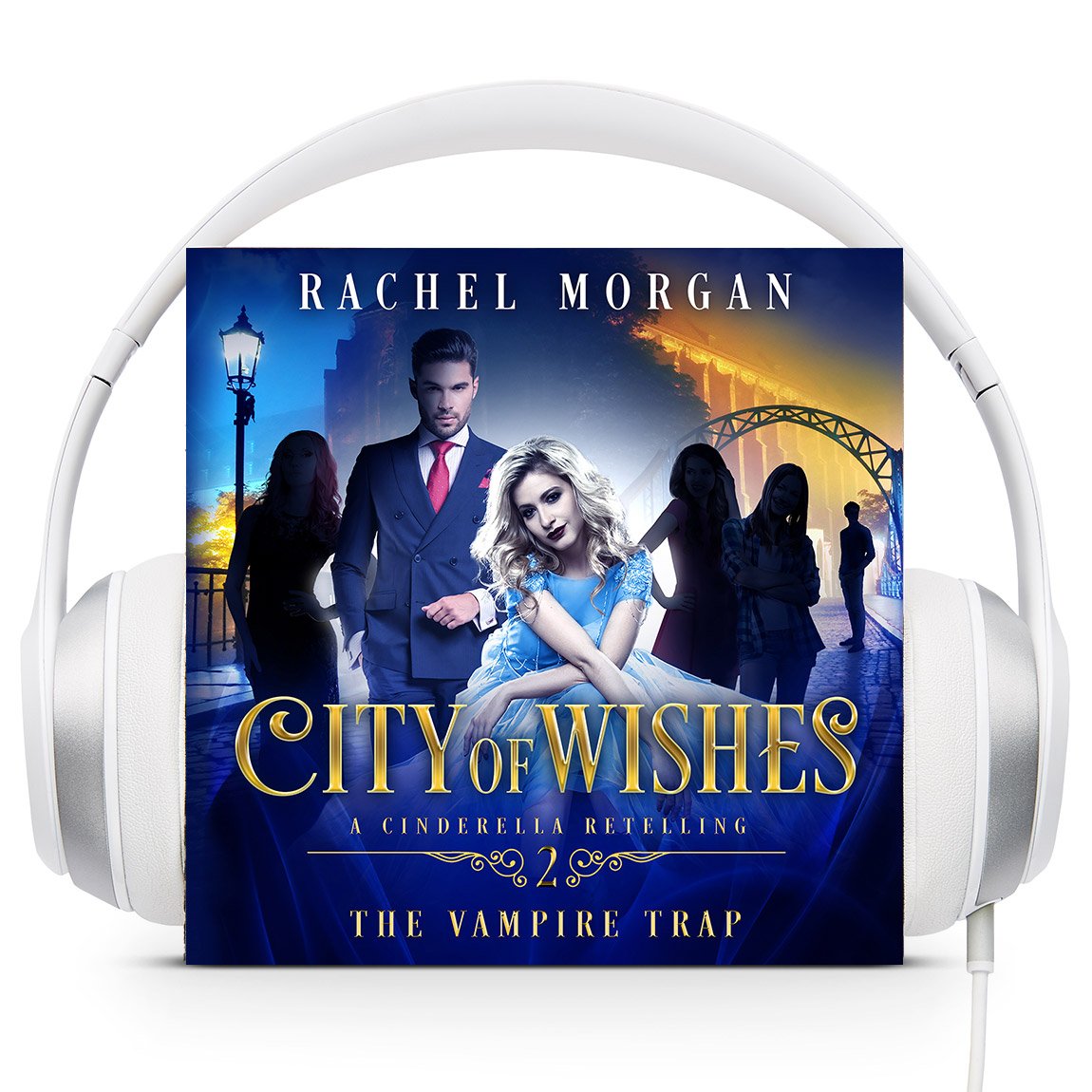 City of Wishes 2: The Vampire Trap (Audiobook)
On Sale
$2.99
Cinderella retold: Fae, vampires, shifters, and a Godmother who'll grant you any wish. If you pay the price.

Elle and Dex concoct a plan to lure in the Allegiant vampires responsible for the recent spate of human abductions, but a surprising revelation threatens to change everything.

While Elle works hard to keep the ugly truth of who she really is from Dex, it turns out Dex is keeping a secret of his own.

~ ~ ~

This is episode 2 of 6 of a SERIALIZED Cinderella retelling. Expect cliffhangers!

Length: 2 hours 47 minutes

~ ~ ~

The complete City of Wishes Cinderella retelling includes the following episodes:

1. The Memory Thief
2. The Vampire Trap
3. The Moonlight Masquerade
4. The Eternal Night
5. The Starlight Quest
6. The Everafter Wish

After completing your purchase, you'll receive a TXT file containing audiobook download instructions. You'll also receive an email from BookFunnel.