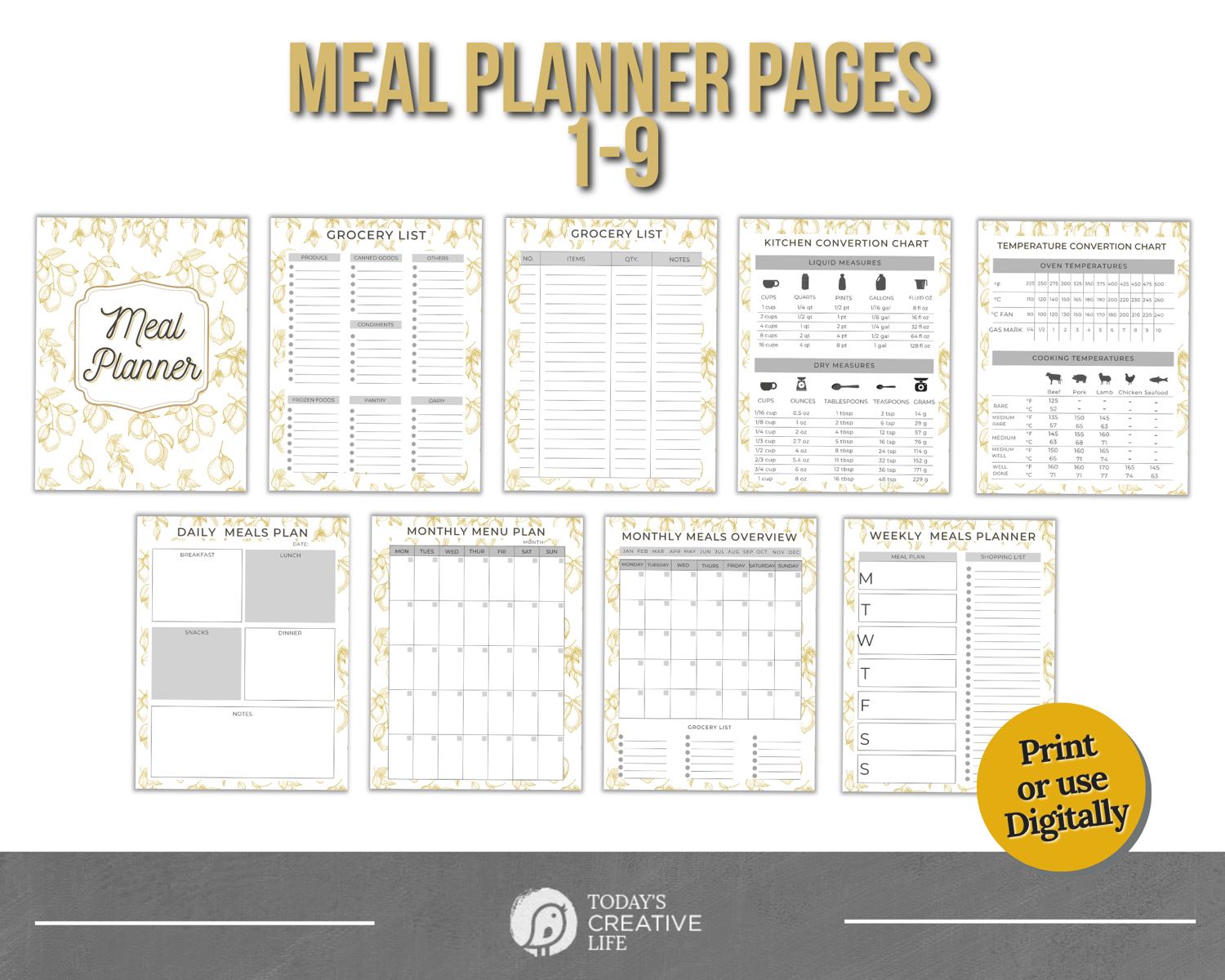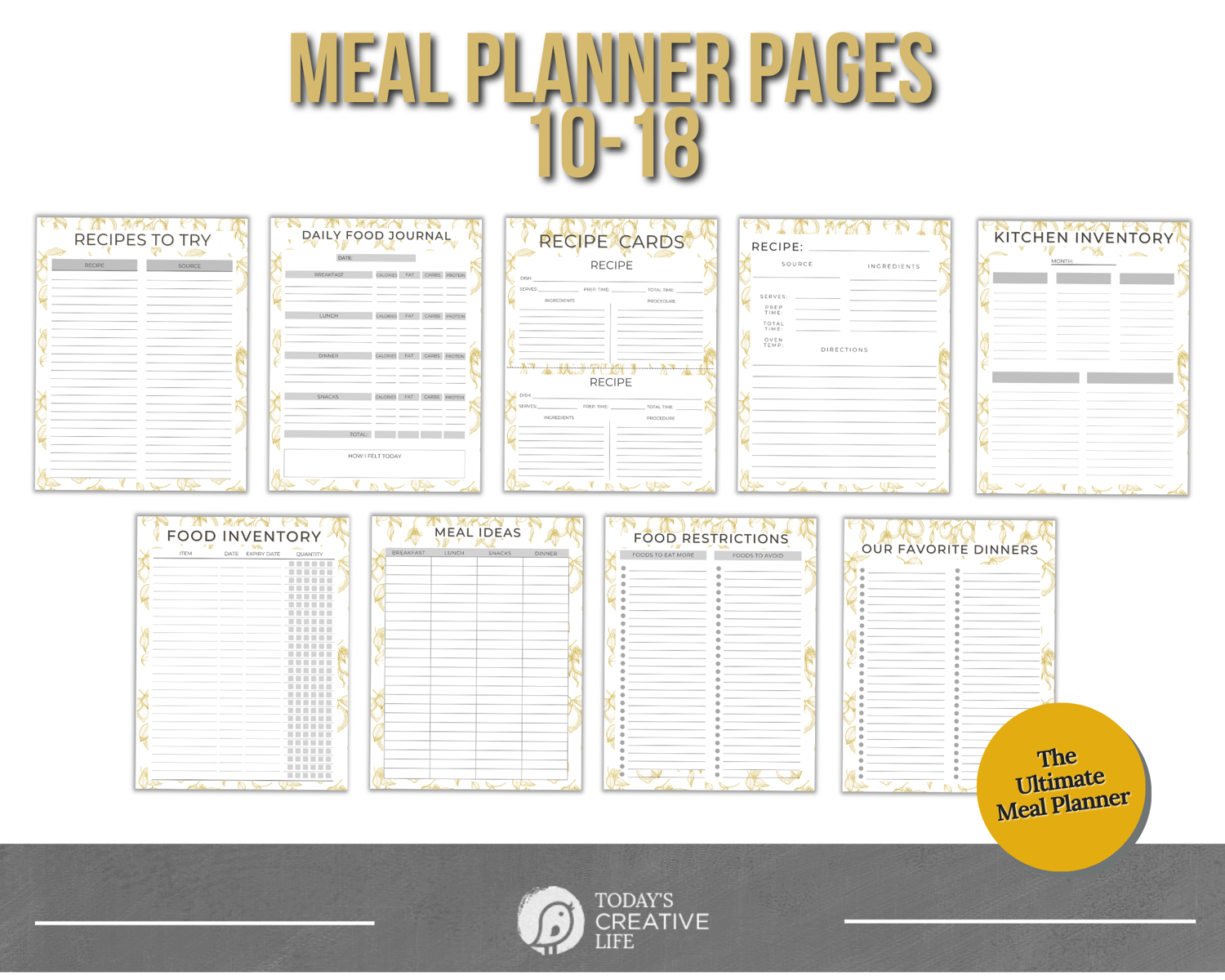 The Complete Meal Planner
This gorgeous designed meal planner is the ultimate and complete meal planner with 21 pages that will help tackle the chore of feeding the family. Use digitally, or print and place in a binder. Comes with printable tabs to be used in a binder.
Weekly Meal Planning
Monthly Meal Planning
Grocery Shopping List
Food Inventory List
Conversion list for temps and measurements
Food Journal
Recipe Cards and More
Print off multiple pages as often as needed.
Letter size - Can be printed smaller using your printer settings.