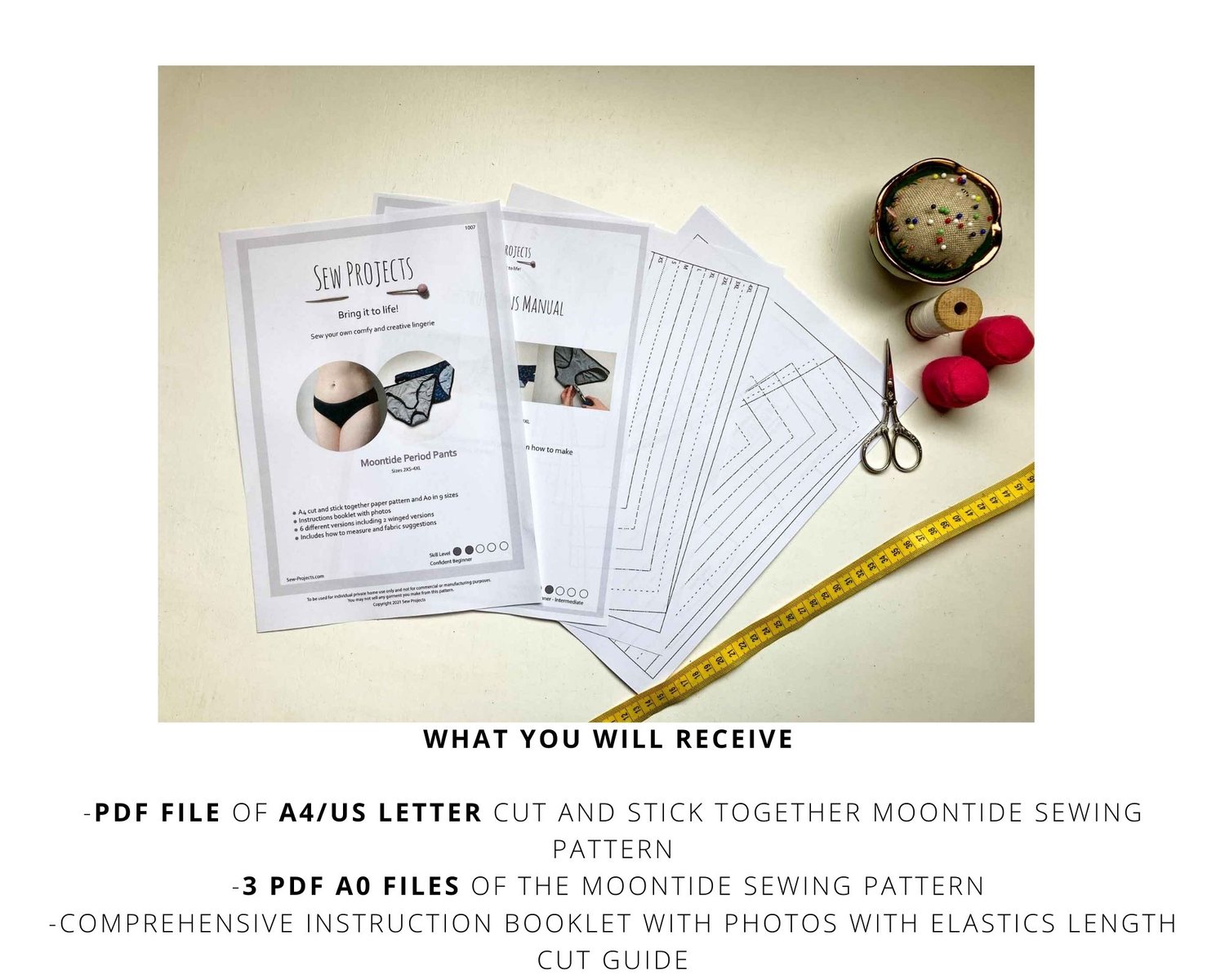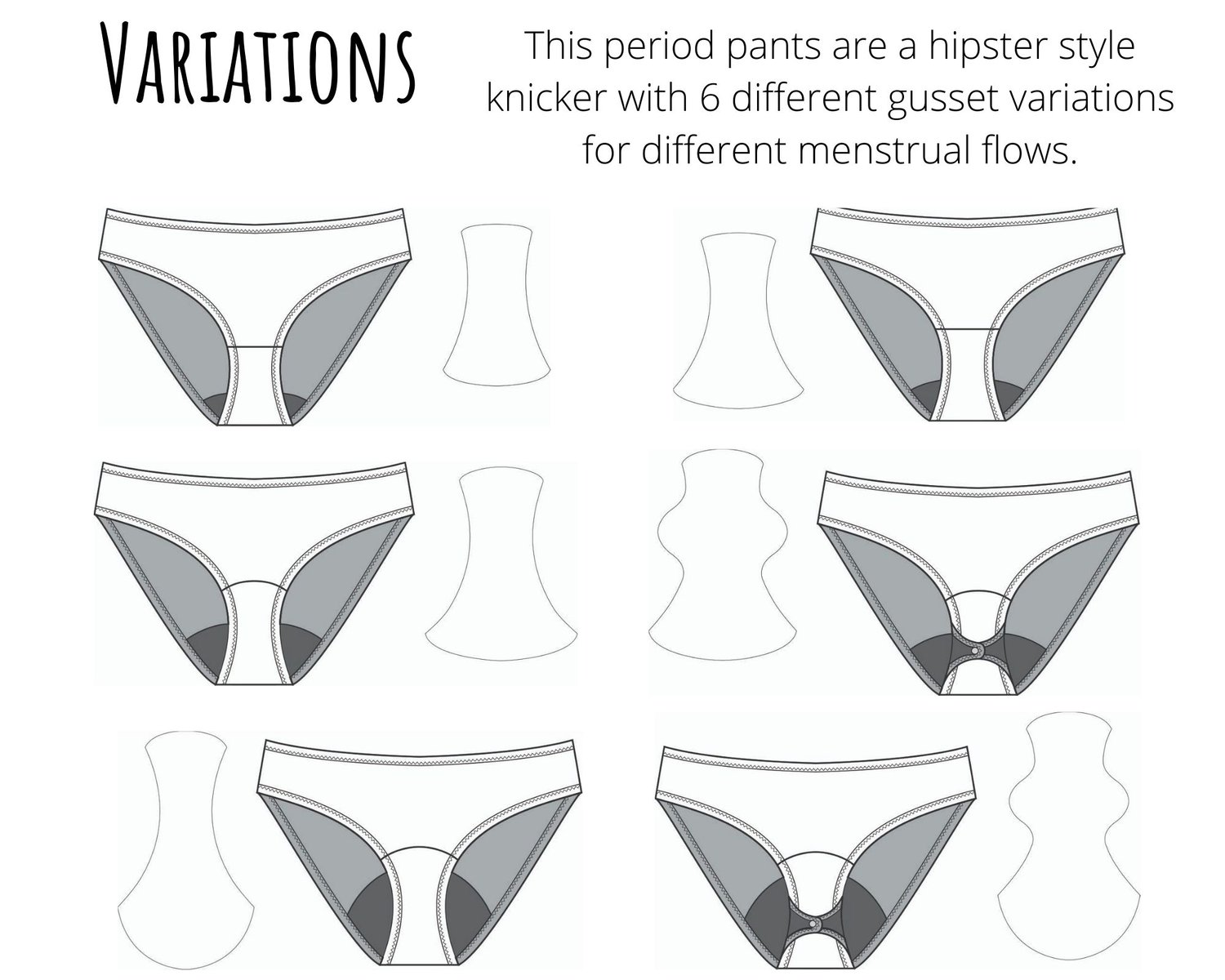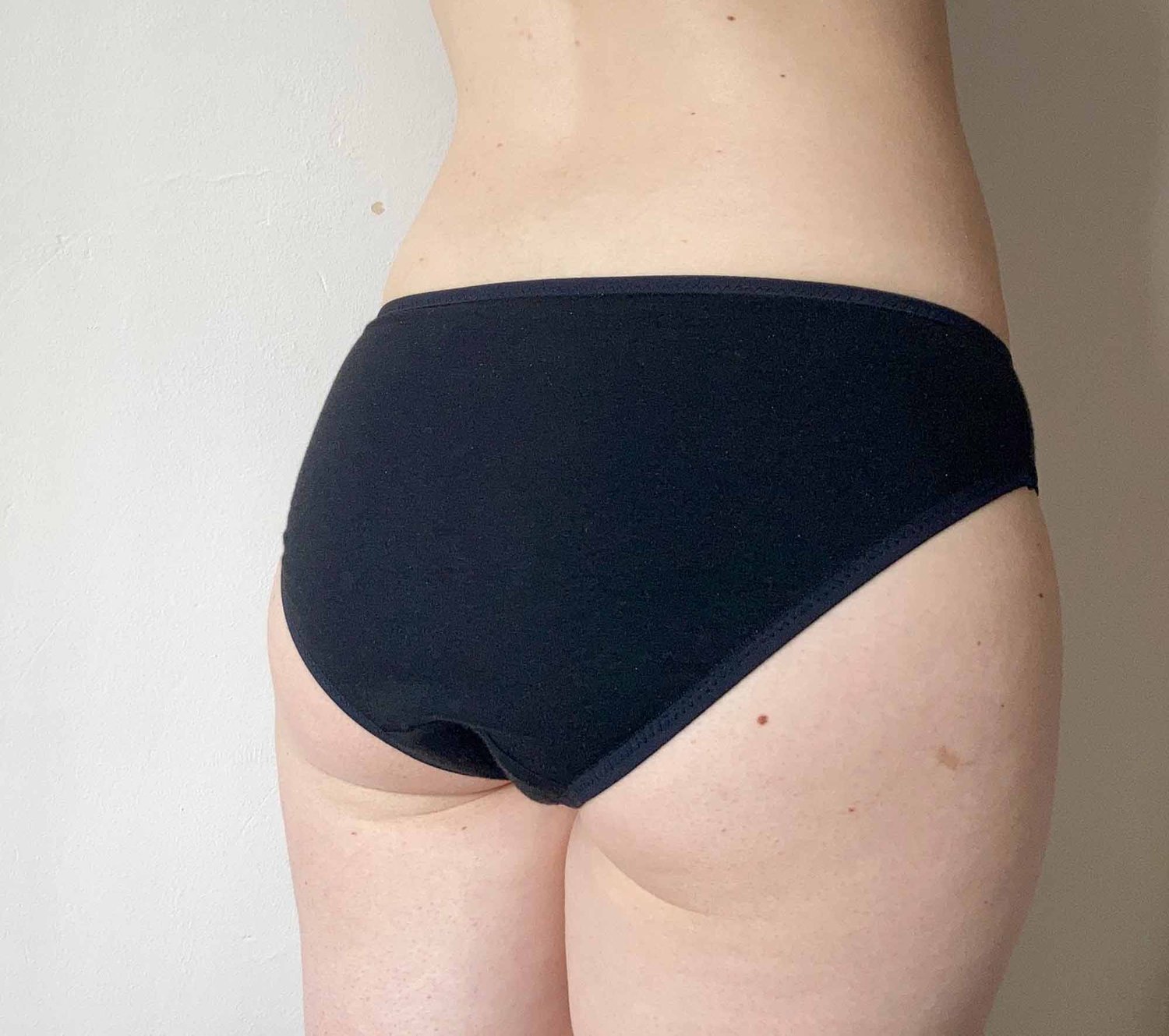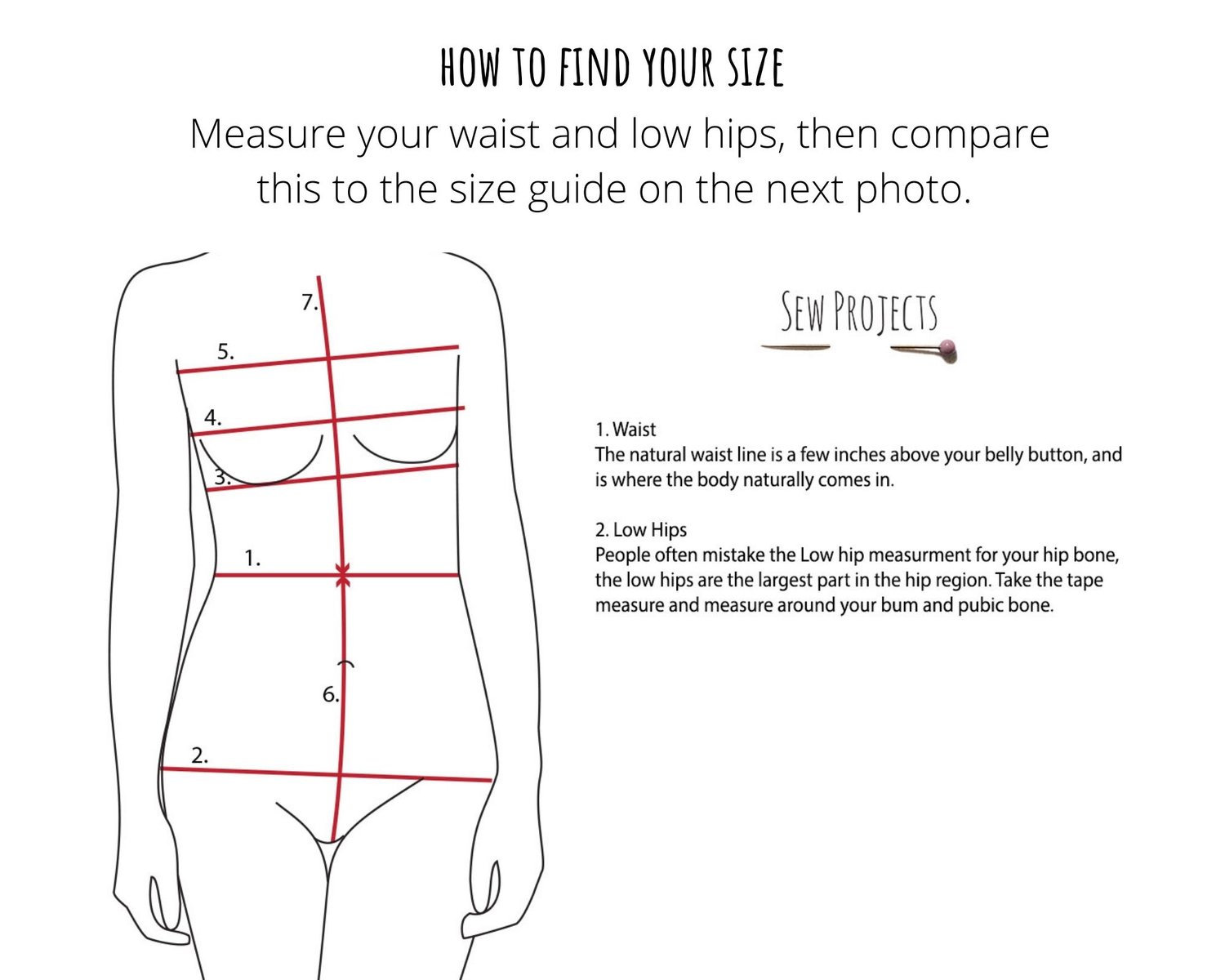 SOLE TRADER BUSINESS LICENSE Moontide Period Pants Sewing Pattern DIGITAL
On Sale
Preview
This pattern includes a Sole Trader Business License which means you can use it for your sewing business. Terms of use apply. Contact us if you have any questions.
You can view the license by clicking on the preview link.

The Moontide Period Pants have been specifically designed to wear when on your period.
They are a great eco alternative to disposable sanitary pads as well as tampons. They can be washed and reused, reducing landfill waste.

I am personally so excited for this pattern, it's my favourite and most used pattern to date and has helped me so much with my own menstrual cycles and i'm thrilled to offer it to you!

They have been tested in different versions for different flow types. There are six different versions available with two winged style gussets, which is unique to the Sew Projects pattern. These are great for using over night or if you have a heavy flow, whilst the light or regular versions are perfect to wear with other sanitary products or on their own for a light flow.

What the pattern testers thought...
"Heavy with wings overnight - Yes!! I put them to the ultimate test and free bled in them overnight. Now I did the pyramid extra scraps of Zorb into the gusset for extra absorbency, (something I always do to pads), but I have never made it through the night without leaks and I did!!"

"I really do love the cut of this pattern. The last period panties I made were too tight around the leghole. These were just right. The gusset length again is ideal."


The knicker style of the pattern is a low hip/bikini style, perfect for everyday, comfy wear. Make these from a comfy stretch fabric and the technical fabrics for the absorbent gusset layer and you will have yourself a pair of comfy period pants!
You will learn how to work with stretch fabrics and applying elastic. The pattern includes a photo instructions booklet with not only the method of how to make your Moontide Period Pants but also on how to measure for your size, information on technical fabrics used in these knickers and more!

The Moontide Period Pants are a low hip style with a standard leg hole opening, with a regular bum coverage.

The pattern comes in A4 cut and and stick together and A0 sizes.

*Confident Beginner level
*A4/US letter Cut and stick together and A0 paper pattern in 9 sizes
*Instructions booklet with photos
*6 different gusset versions including 2 winged versions
*Includes how to measure and fabric suggestions

What you will receive –

-PDF file including The Moontide period Pants cut and stick together pattern in sizes 1-9
-PDF file A0 Light and Regular variations
-PDF file A0 Heavy and Heavy with Wings variation
-PDF file A0 Very Heavy and Very Heavy With Wings variation
-PDF file Sole Trader Business License
Comprehensive instruction booklet with photos

Please note, this is a digital sewing pattern and you will have to print it out yourself. To print this pattern you must be able to view PDF files.

This pattern is for sole trader businesses only. Terms apply.