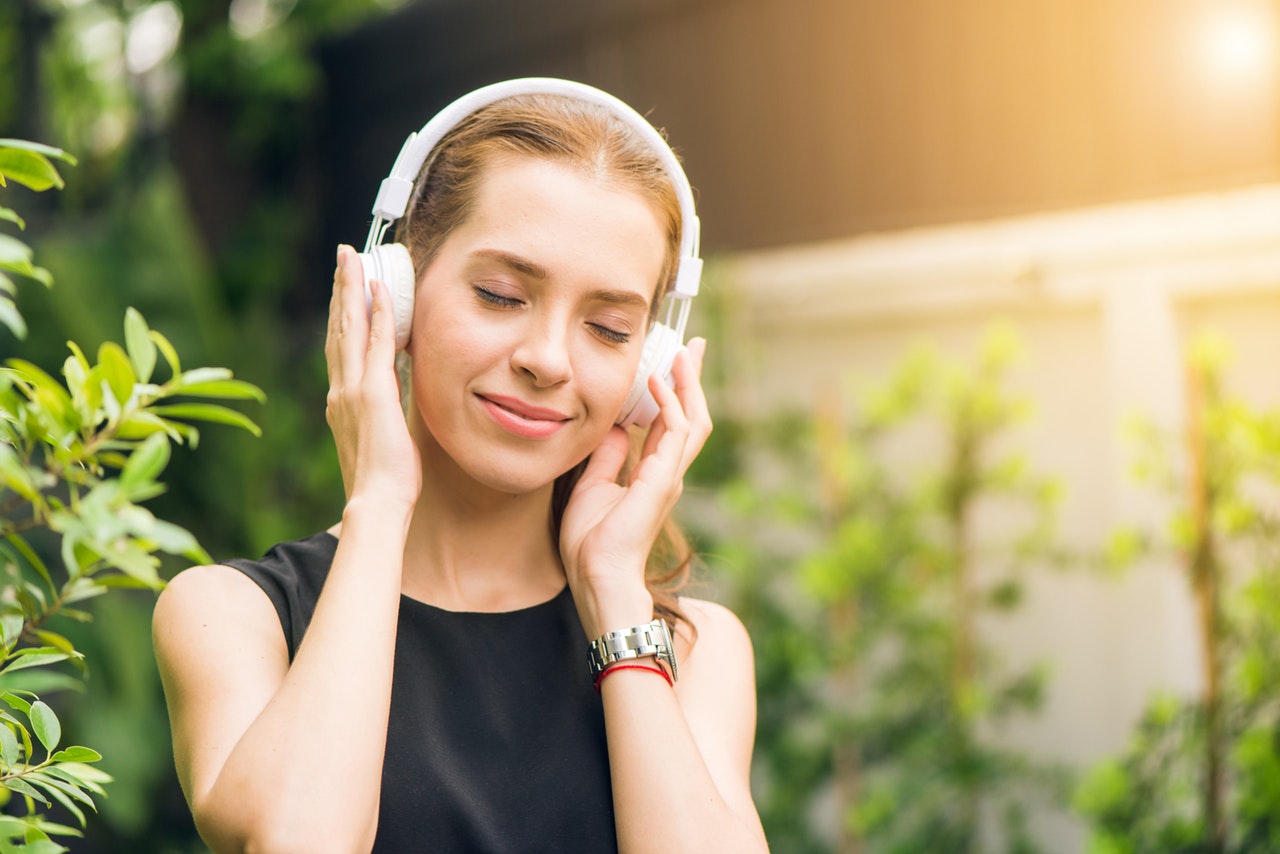 Positive Affirmations Audios
On Sale
Have you ever wondered why it's so difficult to achieve some of the goals you set for yourself?
You just can't seem to follow through on your decisions. You end up frustrated and angry wondering why you are making little or no progress.
The only way to change your results is to completely overhaul your belief system.
 You have to reprogram your mind with new beliefs and new mindsets.
When you have successfully reprogrammed your mind, you will find yourself becoming the kind of person who takes the right actions and achieves success almost effortlessly. 
You are probably asking now, ''What is the easiest way for me to reprogram my mind so I can get the results I want?''
The Answer Is Using Audio Affirmations.
Audio words of affirmation are positive self affirmations or personal statements with background music. 
By consistently listening to and repeating positive affirmations to yourself, you create positive subconscious thoughts.
Replacing old, negative thinking with new, positive subconscious thoughts will help you access the endless resources of abilities and energy you have within yourself. And you'll be able to create new, positive outcomes for yourself.
This product is a complete package of eight positive affirmations audio MP3 recordings to help you reprogram your mind on every aspect of your life. You will get:
Audio Affirmations For Attaining Wealth And Financial Freedom
Audio Affirmations For Attaining Optimal Health
Audio Affirmations For Making The Best Of Your Relationships
Audio Affirmations For Building Positive Habits And Improving Your Subconscious Mind
Audio Affirmations For Excelling In Any Business Venture
Audio Affirmations For Effective Goal Setting
Audio Affirmations For Finding The Zen In You
Audio Affirmations For Understanding The True You.
Frequently Asked Questions
How long until I see results?
It has been scientifically proven that habits and thought process changes take at least 21 consecutive days to develop. To obtain the maximum benefits from our Audio Affirmations, you should consistently listen to them at least once a day for a minimum of 21 days. You can easily do this while you relax, go about your routine, or even while you sleep.
How is this product delivered?
You'll get instant access to eight(8) MP3 audio recordings and PDF transcripts of the recordings in a zipped file. You can unzip with the software WINZIP. The free evaluation copy will be fine.