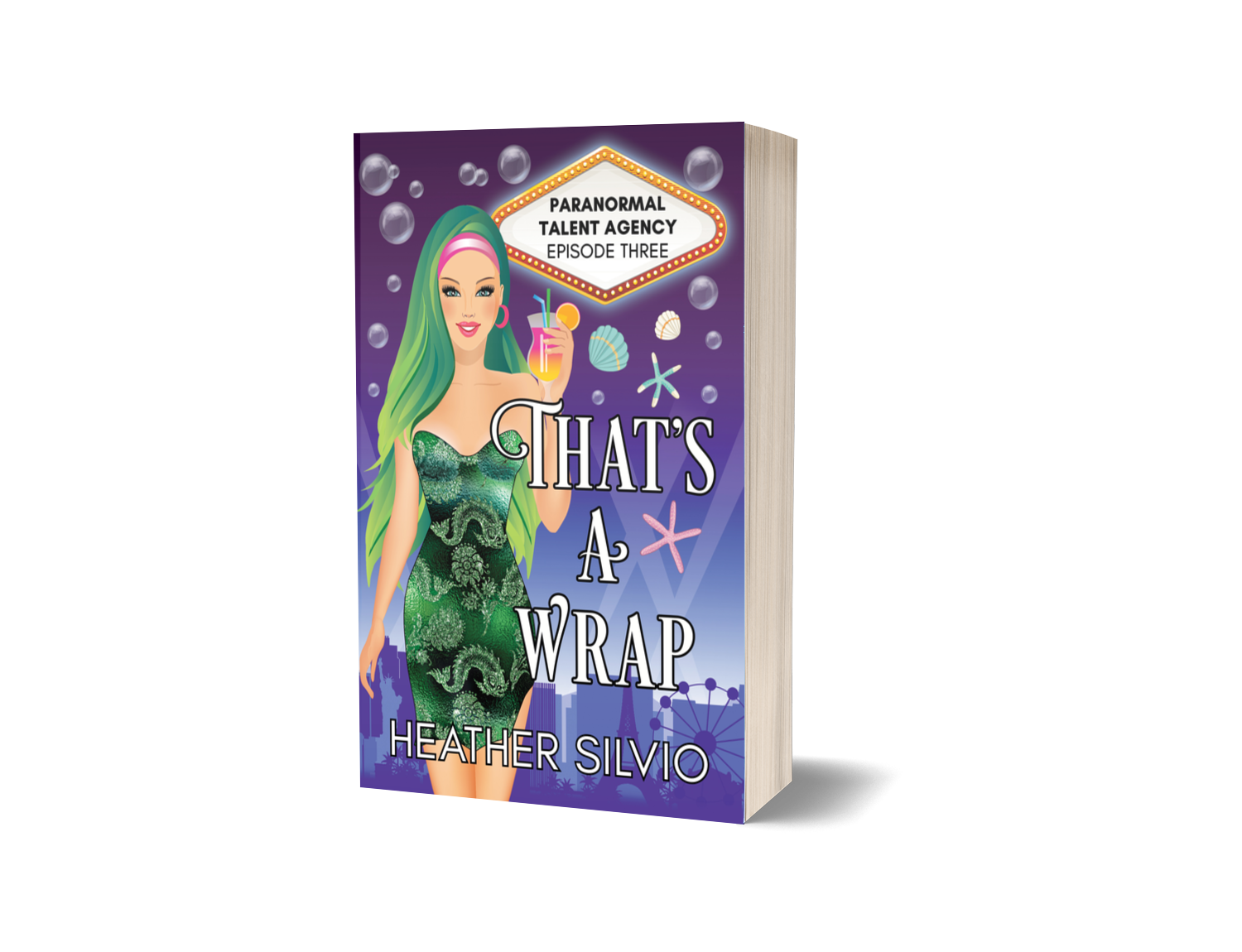 That's a Wrap (Paranormal Talent Agency, #3) Signed Paperback
This paperback comes signed by the author. If you would like the book made out to someone other than you, please be sure to note that in your order! Continental U.S. Shipping only with Media Mail Rate option. International shipping is not available on this item.

---

Mid-Season Finale of the Paranormal Talent Agency

Mia Fynn, a nixie who has lived among humans for over 200 years, loves her life as a producer in Sin City. When the lead actor in her upcoming movie is murdered during a live social media video, Mia finds herself thrust into the role of detective.

Jacob Dawson, an actual Las Vegas Metro Police Department detective, would rather not have Mia's assistance. But even he can't deny the literal sparks that fly whenever they touch.

With the help of her Paranormal Talent Agency friends and one nosy television reporter, Mia scrambles to catch a killer… and reel in her own true love.

Short & Sweet Paranormal Romance with Supernatural Suspense

This is the third book in the Paranormal Talent Agency series. Much like on television, each episode contains a complete sweet paranormal romance and supernatural murder mystery. But the crossover characters and hints of a larger story suggest reading these in order.

Plus, as the mid-season finale, this episode includes a brief preview of Episode 4.