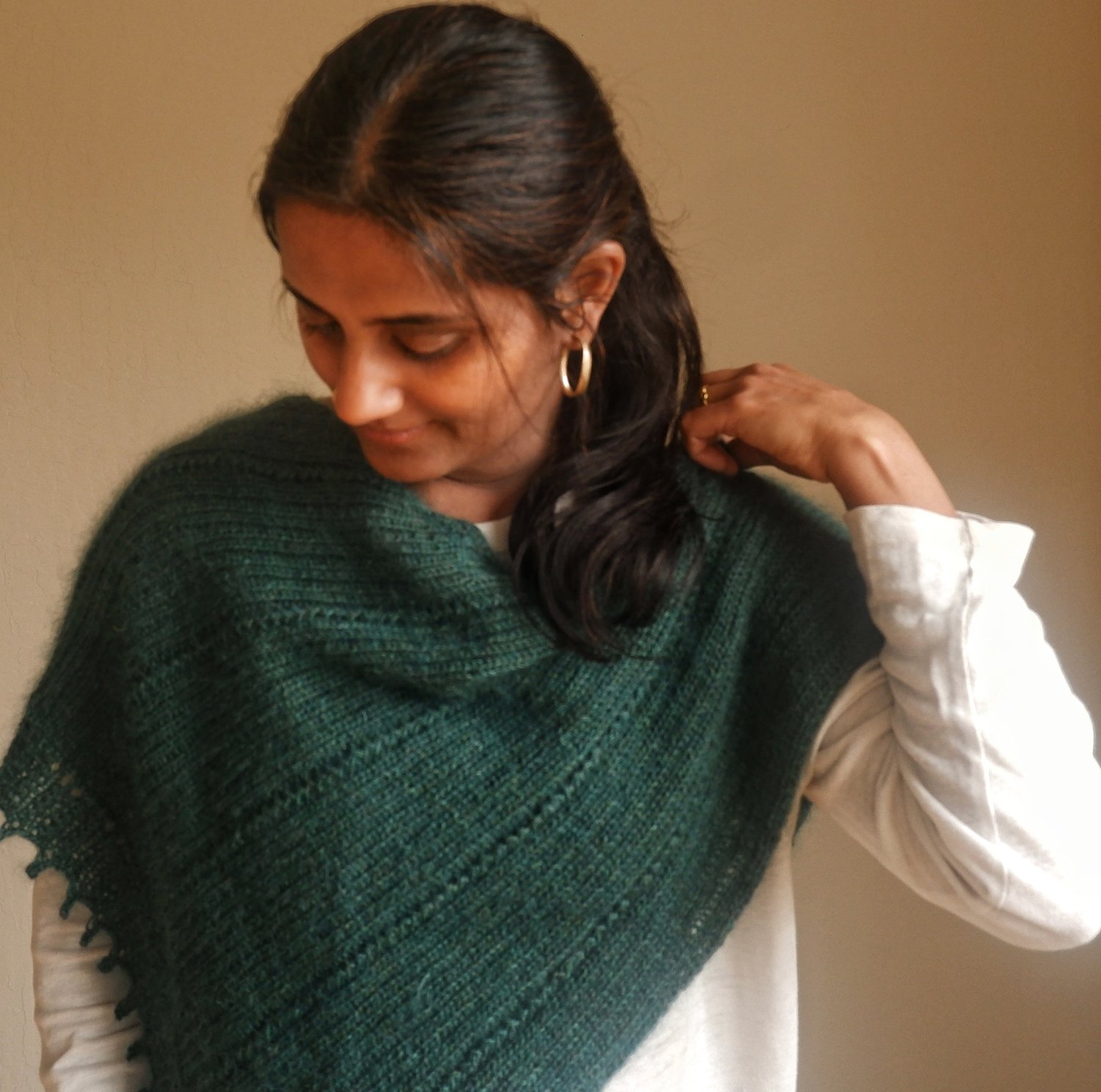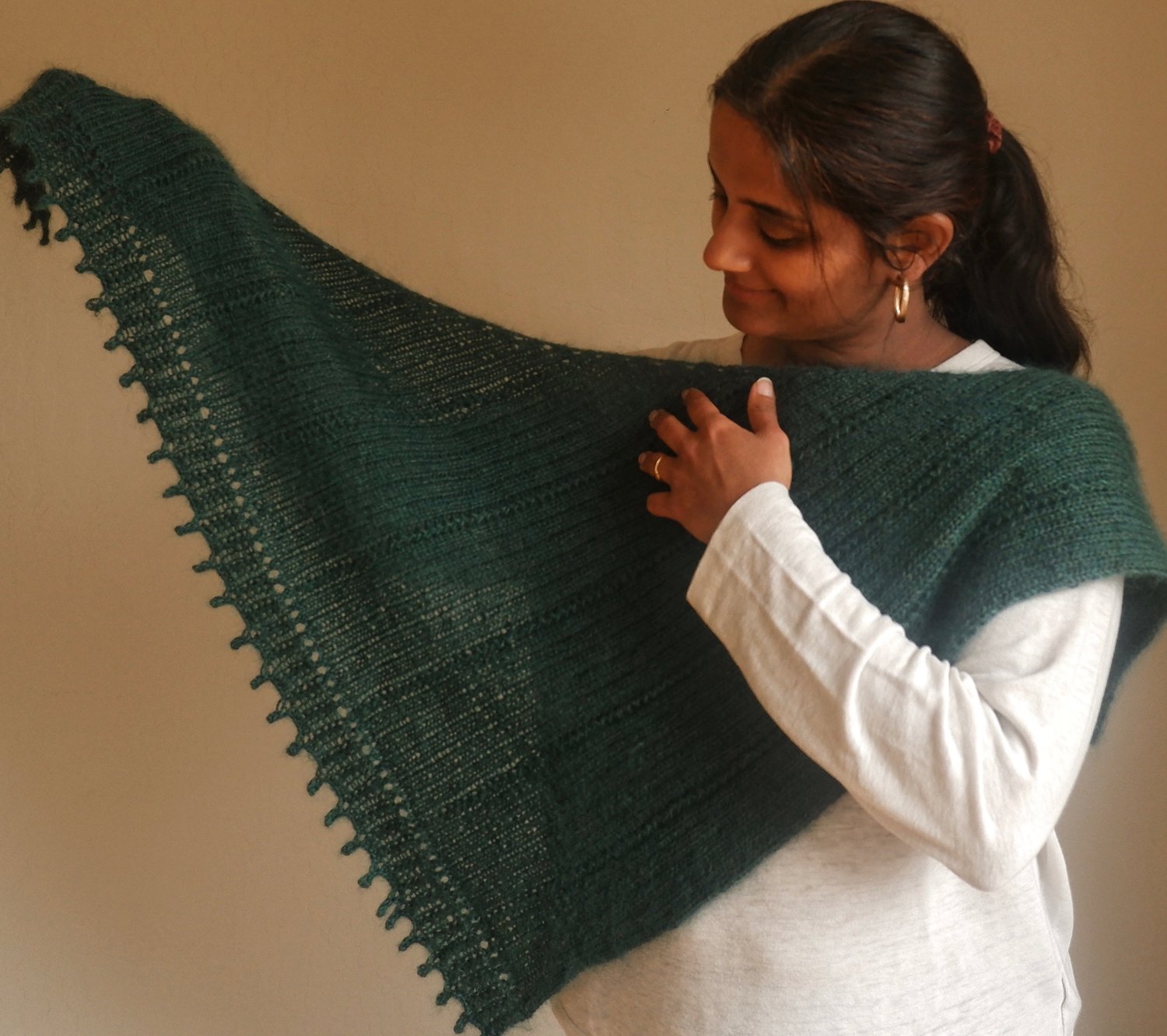 Low Key Scarf
On Sale
$6.00
If you like my designs, please stay in touch. 
Subscribe to my newsletter ♡ Follow me on Instagram
INTRODUCTION
Low Key Scarf was started with one idea that it will be my comfort project to give me some mental space when I needed some.No fuss, nothing complicated, low-key. After working for a while on something soft and soothing with repetitive stitches, I get a sense of calm and feel like my focus returns.
I was excited to try holding Mohair together with another yarn for this project and simply enjoyed the creation of the soft fabric under my needles.
Later, when I sat down to write the pattern, at first I imagined this would be a very beginner-friendly project as it is an opportunity to practice all the basic stitches. Then I remembered how much I loved creating this little piece myself, despite my years of knitting.:) 
So here it is, a pattern that I enjoyed so much and hope you will too, irrespective of where you are in your knitting journey.❤️
CONSTRUCTION 
Low key scarf follows an asymmetric triangle construction. It begins at the tip with a few cast-on sts and is increased along one edge only. The body of the shawl features an all over 3X1 ribbing interspersed regularly by small 2-st cables. The border has a few rows of the same cable sts and is ended with a plump picot edging.
PROJECT INFORMATION 
SIZING 
One size. Easily adapted.
FINISHED MEASUREMENTS 
Length along the Top Edge: 48.5″/ 123cm 
Depth: 20.75″ / 53cm
YARN REQUIREMENTS 
418 yards / 382 m each of fingering weight yarn and lace weight mohair held together.
YARN USED IN SAMPLE 
1 skein of Juniper Farm Herriot Fine, 75% Alpaca, 25% Polyamide, 
461 yards / 420m per 100g / 3.5 oz in English Holly colorway(2009). 
2 skeins of Rowan Kidsilk Haze, 70% Mohair, 30% Silk, 
230 yards / 210m per 25g / 0.8 oz in Verdant colorway(725).
YARN SUBSTITUTION IDEAS 
Note: These options would provide more or less the required yardage for the project. However, the fabric quality and drape of the finished item would vary according to the yarn used. 
Omit mohair and just use fingering weight yarn. 
Use equivalent yardage of sport weight yarn. You may require a little over 1 skein. 
Alternatively, look for sport weight skeins with a little extra yardage per skein.
NEEDLES USED 
3.5 mm / US 4 circular needles min 24″ / 60 cm.
GAUGE 
22 sts and 25 rows = 4″/10 cm, in 3X1 ribbing, washed and blocked. 
Note: Gauge is not particularly important in this project. However please know that your finished measurements and yardage requirements would vary accordingly.
NOTIONS 
1 stitch marker, Cable needle(optional), tapestry needle.
TECHNIQUES INVOLVED 
Kfb, Kfbf, Ktbl, Left Twist, Right Twist (purl side), picot bind-off.