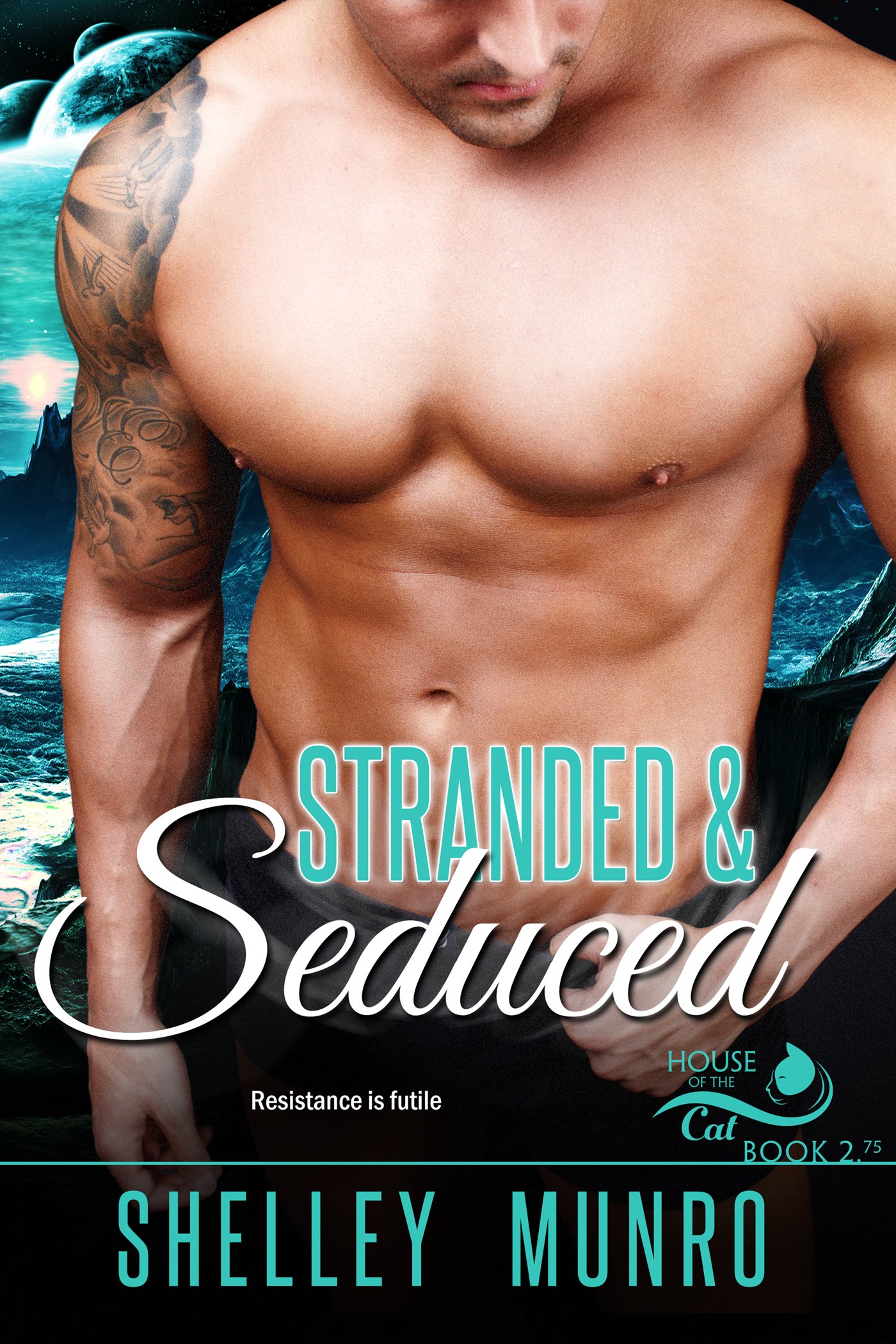 Stranded & Seduced
On Sale
Resistance is futile.

Cimmaron Zhaan refuses to follow the traditional path of a Dlog woman. Instead, she dreams of traveling through space and flying spaceships for the Coalition. Years of hard work bring her goal within grasp until her superior seeks sexual favors and leaves her stranded on the isolated planet of Marchant.

Enter sexy club manager Tamaki Grierson. Cimmaron's not looking for a mate, but there's no denying that sparks fly between them. Desperate to leave Marchant, she's determined to resist him. All she wants is to keep her head down and work—no romance for her.

But there's something strange about the club and curiosity leads Cimmaron into trouble. Before she knows it, she's naked with Tamaki and his best friend. Kisses. Heated embraces and torrid sex. Their loving is breathtaking. Her resistance is at low ebb, her heart and mind battling the overwhelming attraction she feels for Tamaki. If she isn't careful, her Dlog hormones will tie her to Tamaki for life and her struggle to fly spaceships will be for naught.

Reader Advisory: Novel contains a m/f/m ménage scene.