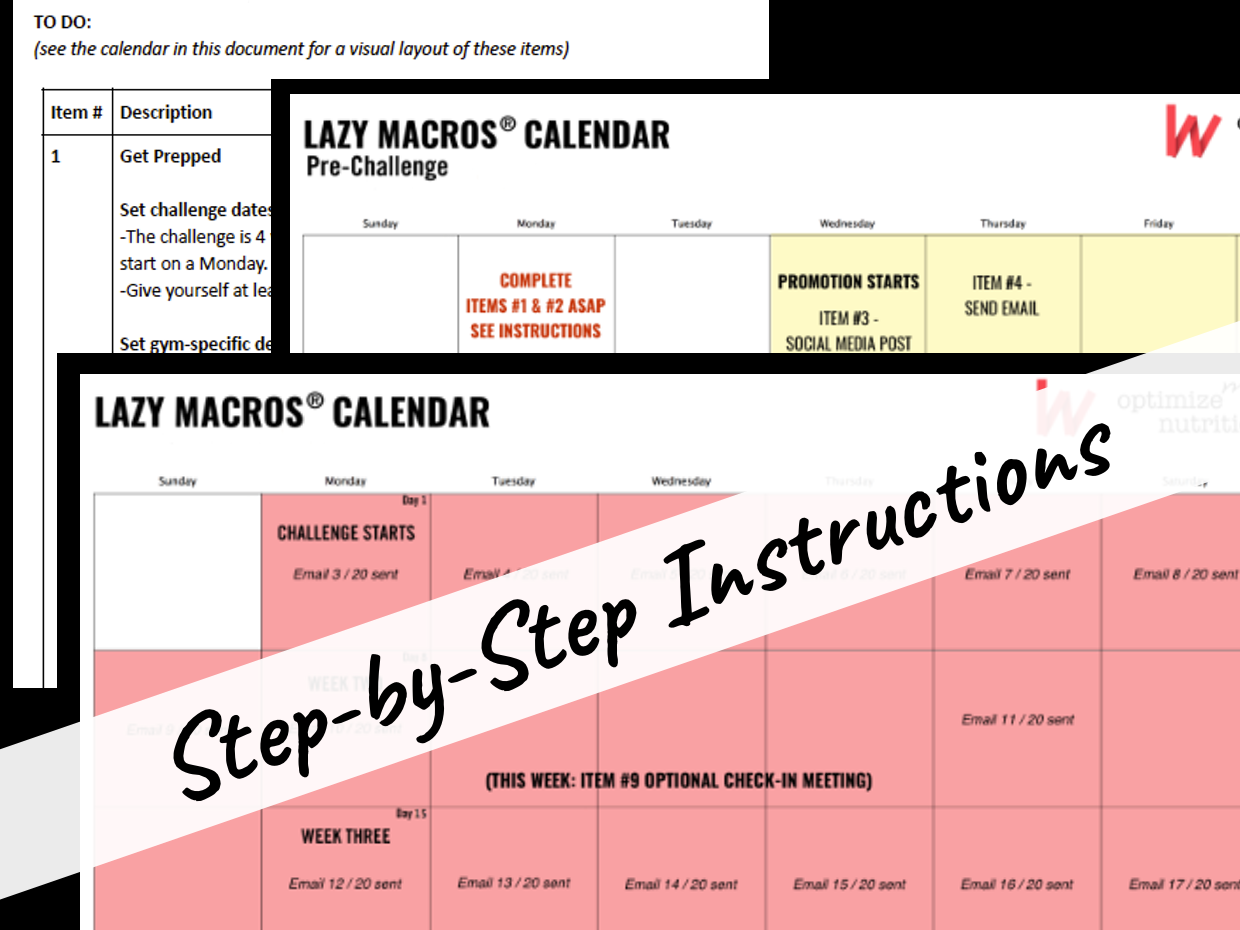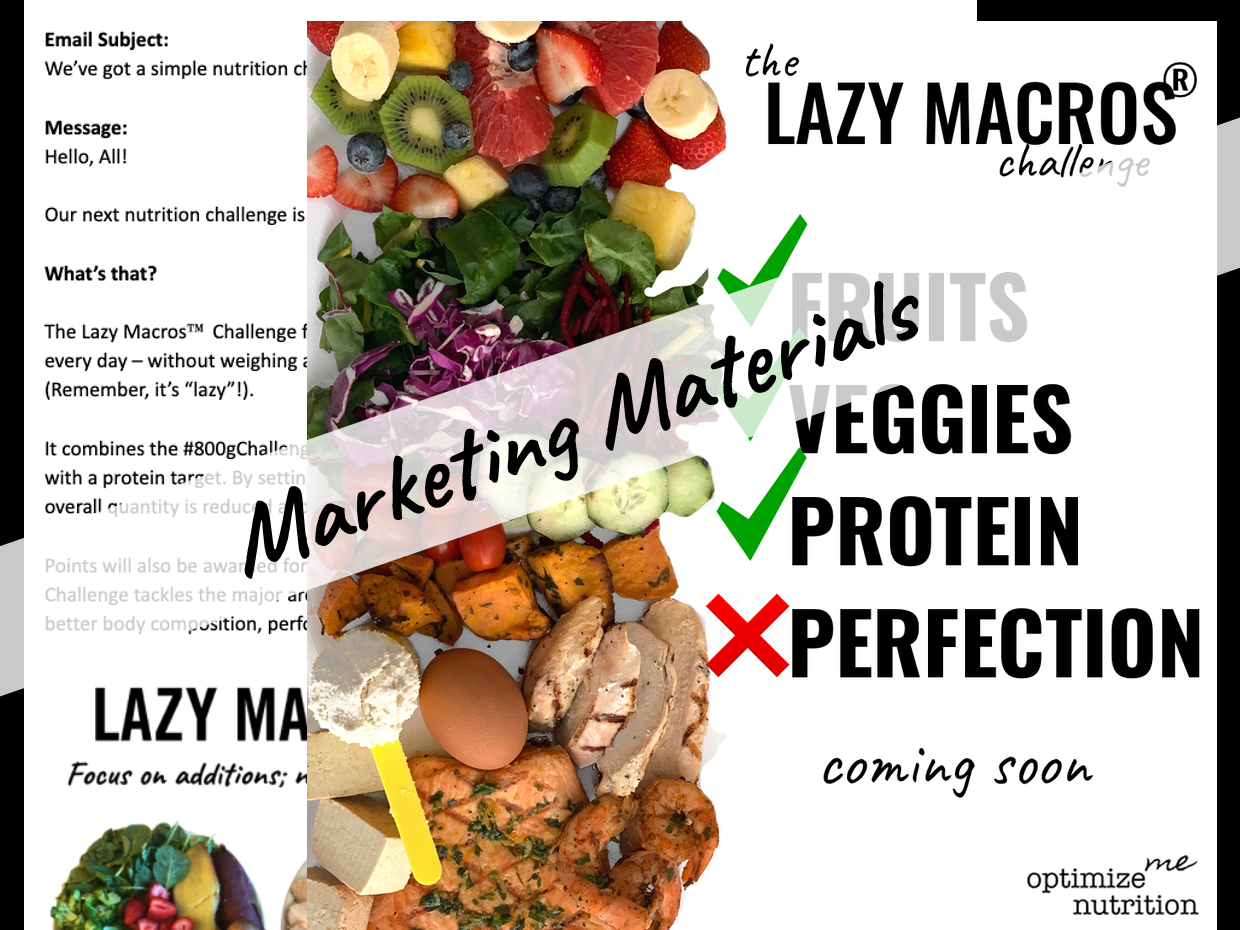 The Lazy Macros® Challenge on Wodify Rise
On Sale
$159.00
The product is *not* pre-loaded in Wodify Rise. Step-by-step instructions and materials are included in the product.Download the product on a desktop, NOT mobile device.
--------
OptimizeMe Nutrition has partnered with Wodify Rise to offer the Lazy Macros® Challenge. The Lazy Macros® Challenge combines the #800gChallenge® with a protein target.
Get a 4-week pre-built challenge with all the marketing, scoring, and educational content done for you. Don't re-invent the wheel to get your member's nutrition on track! It is HIGHLY recommended gyms first run the #800gChallenge® before Lazy Macros®.
What you get with Wodify Rise:
Free mobile app for all your challenge participants to track their daily progress
A live leaderboard of all your participants
One platform to manage all of your registrations and communications throughout the challenge
An interactive food journal
This product also includes:
Step-by-step instructions
Scoring rules
Promotional marketing templates & calendar (social media posts, emails, meeting notes)
Educational content throughout the 4-week challenge
Purchase the challenge at least 2 weeks from when you want to start the challenge to take advantage of the marketing materials to drive sign-ups & create revenue.
The gym lead will need to put in ~20-30 hours to run the entire challenge.
TERMS
This product is for a one-time use/challenge for up to 100 members. You may not re-use, re-sell, or distribute the content outside of the one-time use for this challenge. The challenge must kick-off within two months of purchase. See all terms here: https://optimizemenutrition.com/terms-of-use-for-online-programs-products/
DISCLAIMER
This information is being provided to you for educational and informational purposes only. You should not use the information contained herein for diagnosing or treating a health problem or disease. This information is to be used at your own risk based on your own judgment. For the full Disclaimer, please go to: https://optimizemenutrition.com/disclaimer/
REFUND POLICY
No refunds once the product has been downloaded.