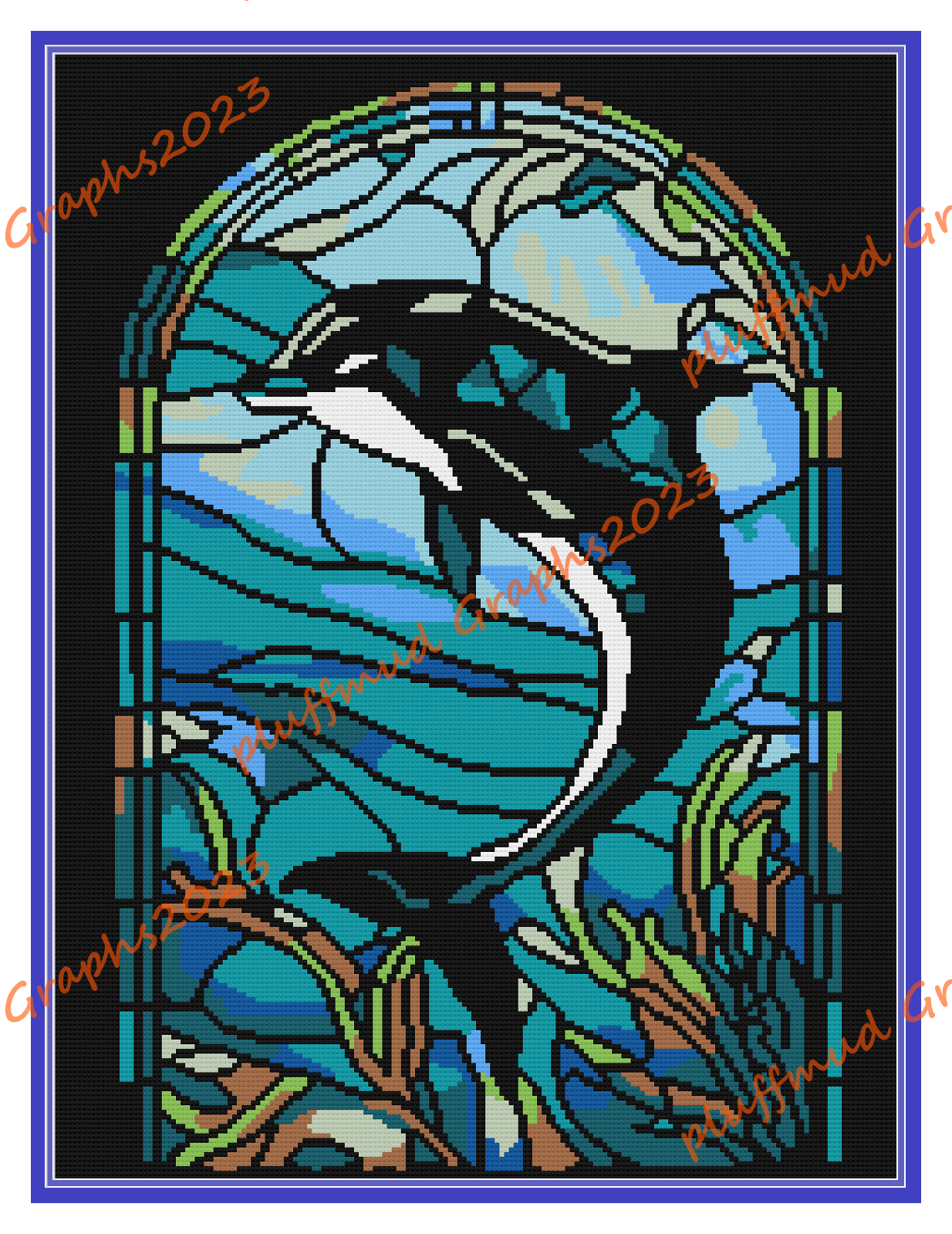 Stained glass dolphin SC 180x240
On Sale
This is a SC pattern. 180x240. Chaining row is not row 1. Chain 180 plus 1, for turning. Turn your work, begin row 1. Chain 1 at the end of each row, then turn.
This pattern was designed for an h- hook and RedHeart Super Saver yarn. However, any size hook and yarn will work.
Please keep pattern for yourself. Do not post it online, give it away, or resale it as yours. Please post a link back to pattern or mention Pluffmud, if you post photos of wips or completed project.
This pattern has a lot of color changes! If you are not familiar with graphs, please join CGL Crochet Graph Lobby and learning center.
Thank you for visiting Pluffmud Graphs
this is fan art