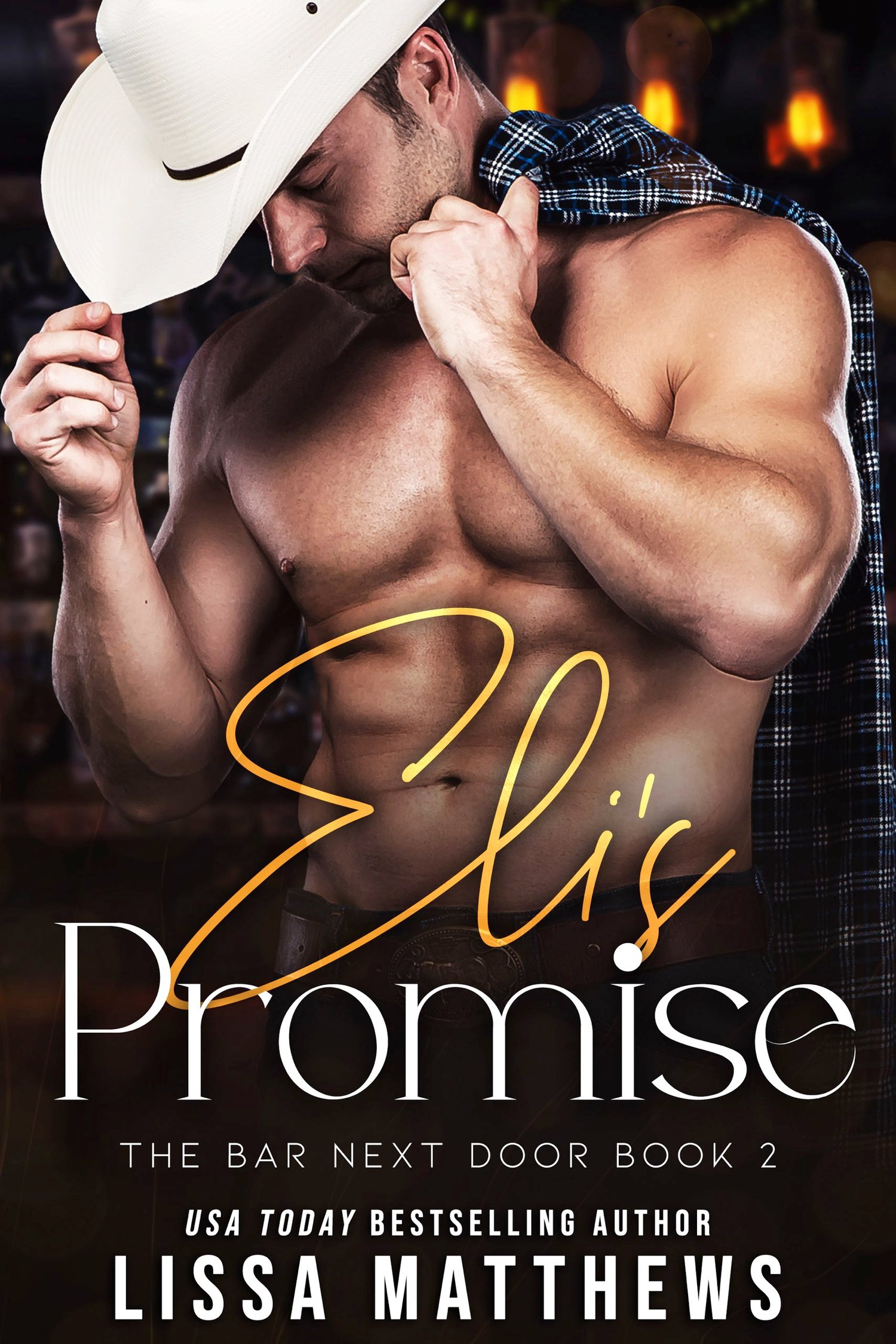 Eli's Promise, The Bar Next Door Book 2
On Sale
Love doesn't wait for an invitation
The Bar Next Door, Book 2 
Just before Eli's lover died, he made Eli promise he'd find love again. Five years have passed, but Eli's no closer to fulfilling that promise. He doesn't think he'll ever find love and that kind of happiness again.
If only he didn't have to face a part-time employee and full-time pain the ass by the name of Asa at work…
Asa knows what he wants when he sees it. And what he wants is to banish the ghosts lurking in Eli's haunted gaze and drag his sinfully handsome boss back to life. This young cowboy has the persistence and the mouth to get his man. Eli's grumpy, prickly defenses don't stand a chance.