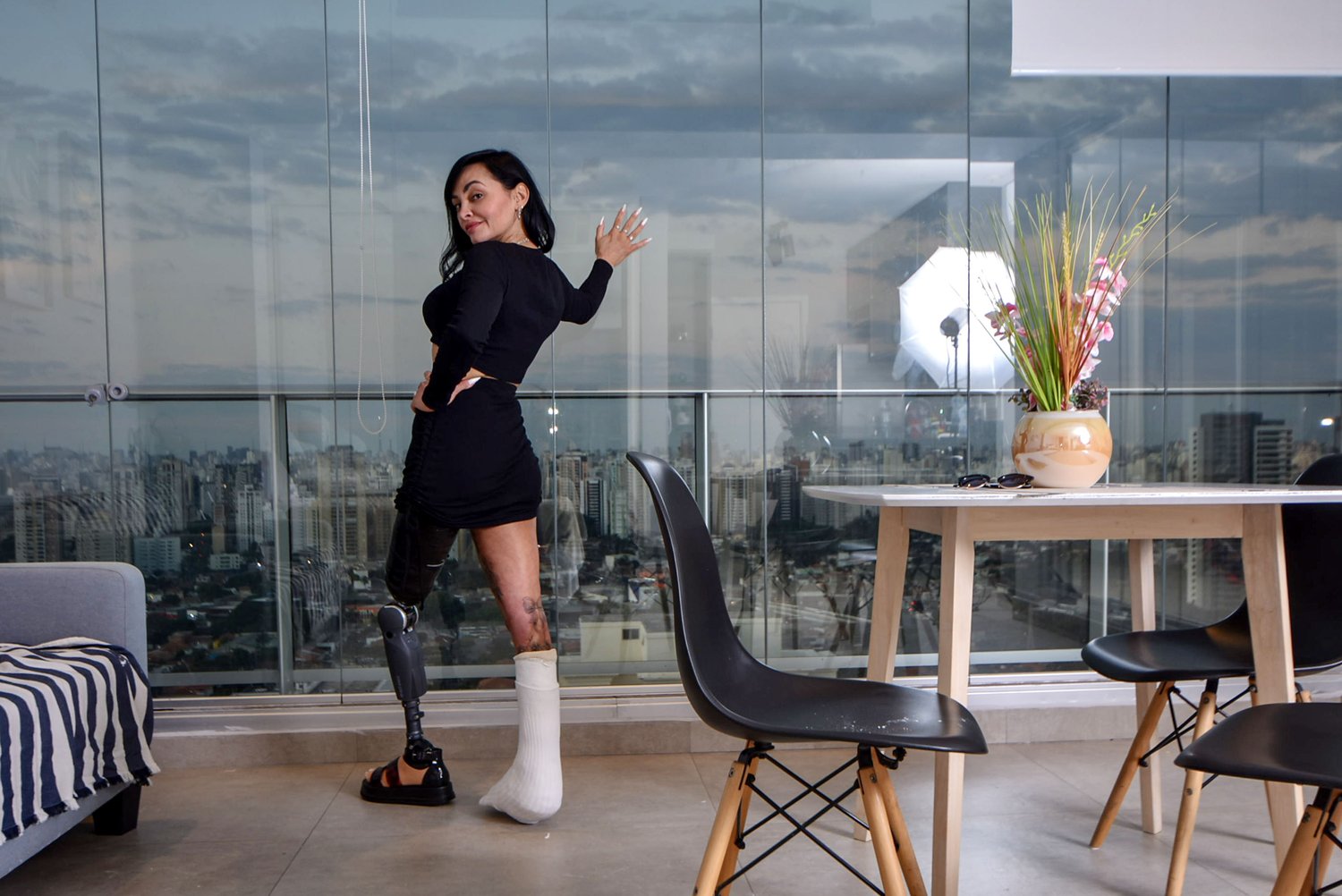 Sofia SAK + SLWC Chapter 02 - Pool - Bikini - Socks - footfetish - Sunset
€22.00
Preview
Sofia SAK + SLWC Chapter 02 - Pool - Bikini - Socks - footfetish - Sunset
---
After a few hours Sofia's plaster dries and in São Paulo it's a sunny day, she decides to go to the condominium pool to sunbathe in a bikini and a beautiful plaster a perfect combination.
She goes down from the hotel room with the help of crutches and goes to the common areas and to get to the pool a staircase with steps which makes her entry very difficult and she goes very slowly with the help of her prosthesis.
On the pool deck, she takes off her clothes and stays just in a bikini enjoying the sun, until she goes to the edge of the pool to land for some photos and videos.
Details of her feet and prosthesis look great in closeups.
He goes back to the jail, puts on his clothes and goes down the stairs with the same difficulty he went up.
Upon arriving at the condominium area, he finds a large lounge with beautiful armchairs and I decided to play some games there.
Returning to her room, she decides that she wants to cover the cast with the stocking she brought for this very special occasion.
Very calmly and patiently, she puts on her sock and walks around the room, which is already at the end of the day, a beautiful late afternoon, when she starts to enjoy her feet in a cast, making good caresses.
A beautiful view from the 26th floor and a slwc and sak parade with lots of details and fun.
the video has 23 minutes with scenes from:
- go to the public place of the condominium
- going up and down stairs
- take off your clothes and stay only in a bikini
- swimming pool with bikini parade
- close ups
- foot fetish
- putting on and enjoying sock in plaster
- enjoying the foot
- parading on the 26th floor