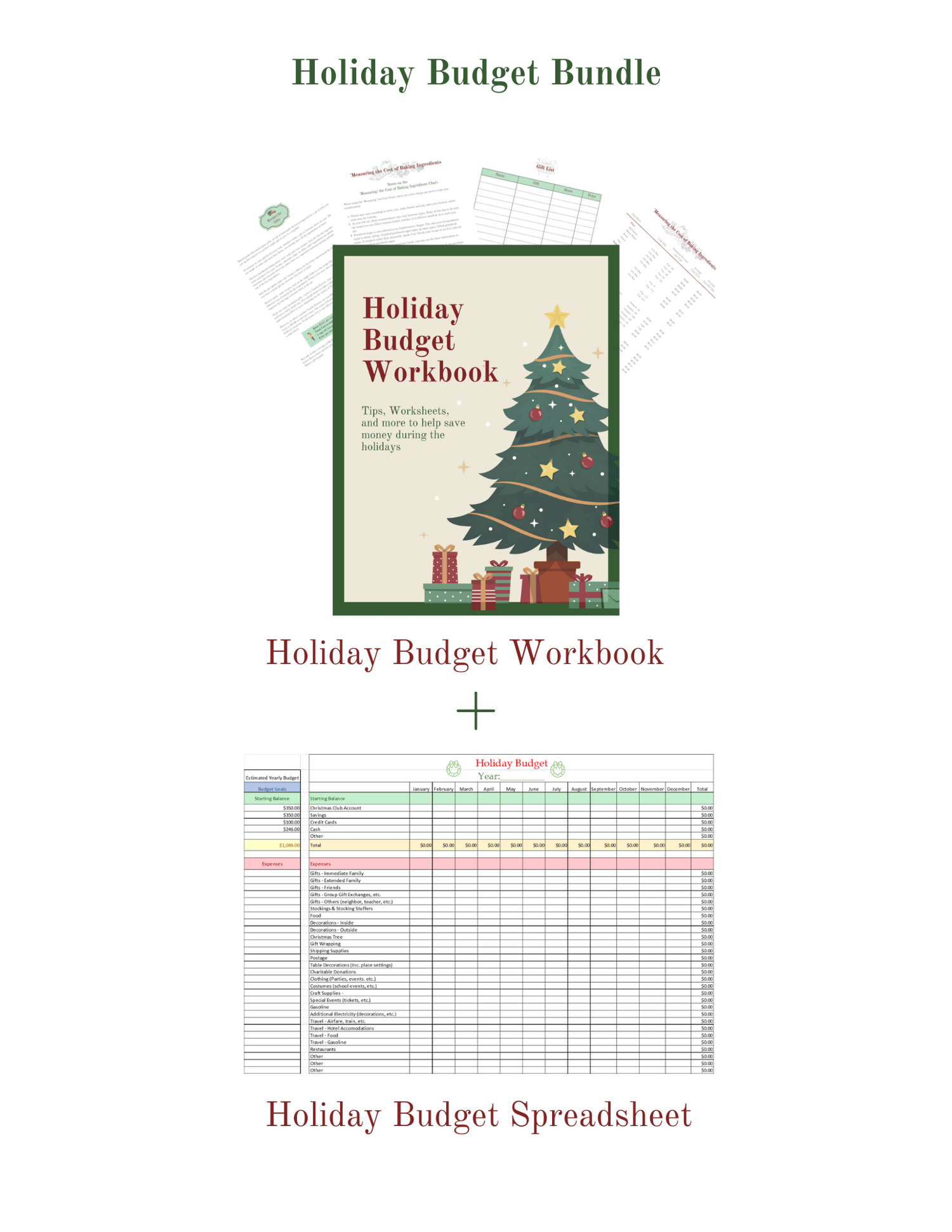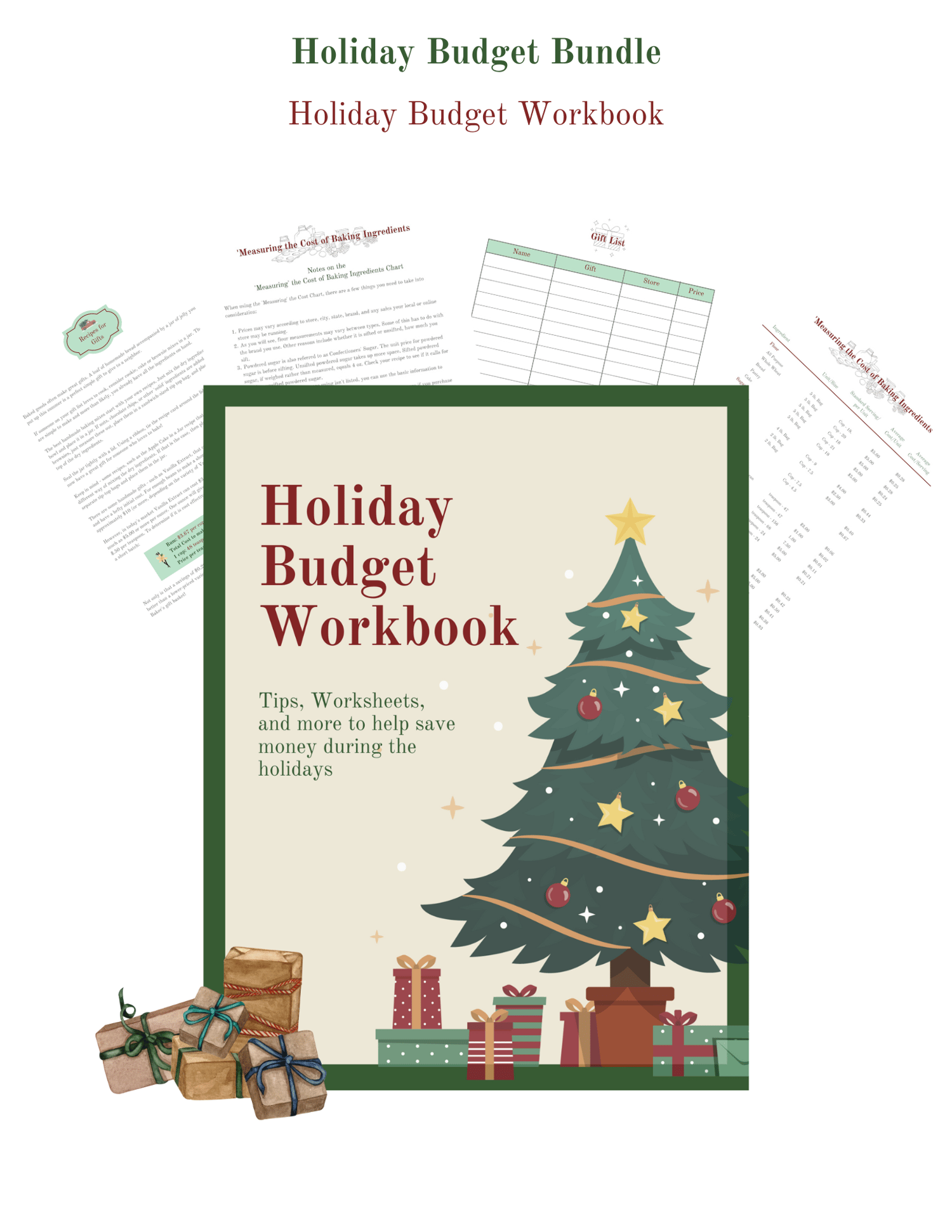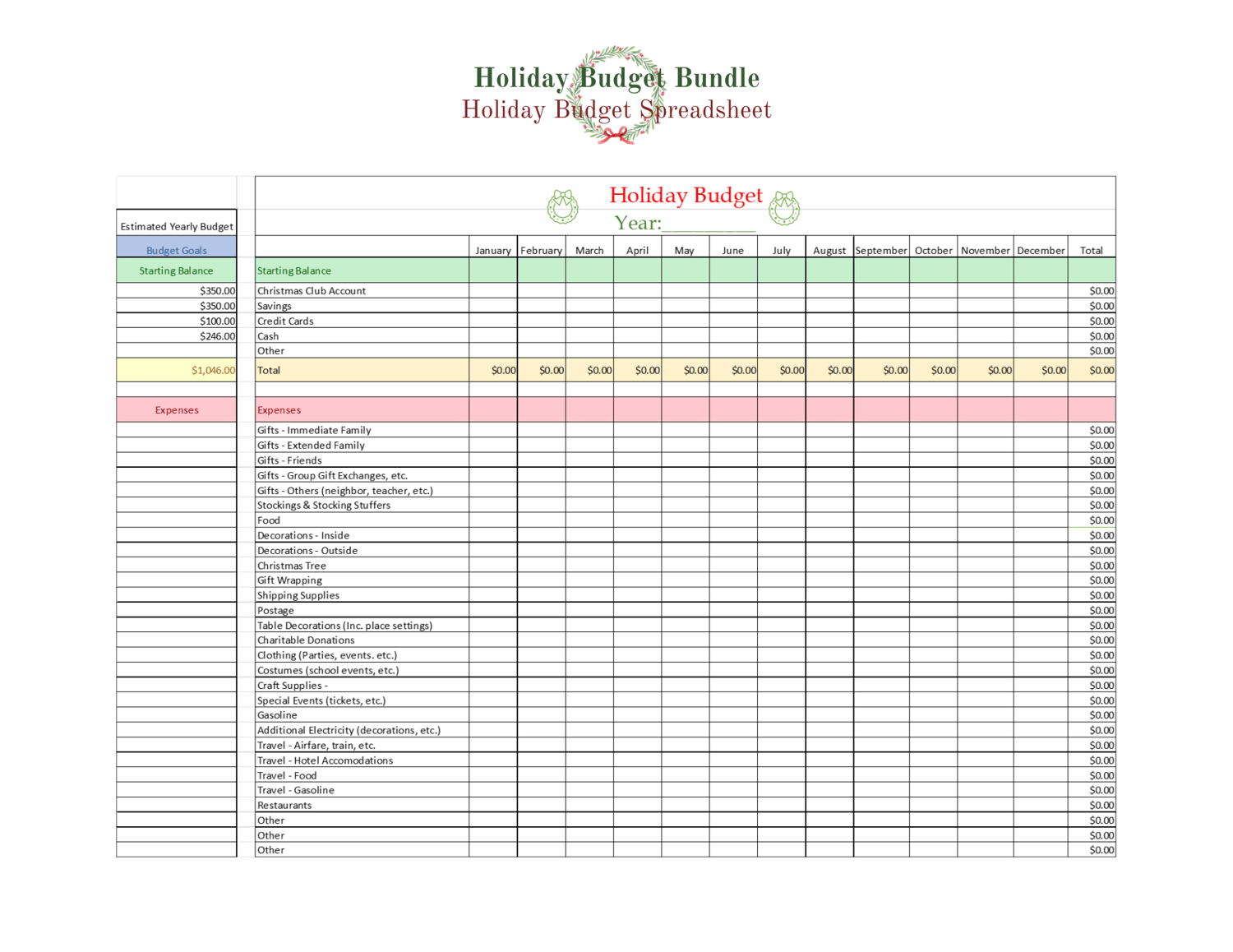 Holiday Budget Bundle
On Sale
Are you tired of still paying for Christmas months after the last gift is unwrapped? You can find an easy solution with the Holiday Budget Bundle!
The Holiday Budget Bundle includes a Workbook and an Excel Spreadsheet that work hand-in-hand to help you with creating a holiday budget and sticking with it.
The Holiday Budget Spreadsheet has everything you need to create a holiday budget, with both a Starting Balance and where that money will come from, and an Expense section which will help you keep track of your spending - including some rarely thought about expenses.
With a little knowledge of using an executable spreadsheet, you can also change any of the categories and/or line items to fit with your own holiday spending habits.
Even better! This spreadsheet is equipped with formulas that do all of the addition and subtraction for you. If you spend money in February for craft supplies you will use in creating a handmade gift, it will calculate that expense, add it to expenditures for other months, and give you a total for the year.
At the bottom of the spreadsheet your total balances for the Starting Balance and Expenses are shown, then automatically subtracted to give you a 'Difference' amount. This amount will help you know if you spent too much or came under budget for this year's holiday spending.
Your Difference amount can also be watched throughout the year to help you know if you need to cut back in a certain area.
The best benefit of having a Holiday Budget spreadsheet is you only have to purchase ONE – then you can use it every year.
The Holiday Budget Bundle also includes The Holiday Budget Workbook. This handy pdf workbook includes worksheets to help you plan your gift giving, meal plans, food lists, and more – PLUS - you will also find an Ingredient Cost Breakdown list to help you know how much those Christmas treats are costing you to bake – PLUS - several recipes for items you can make as gifts.
Are you ready to get your holiday spending under control? Then start here with the Holiday Budget Bundle!