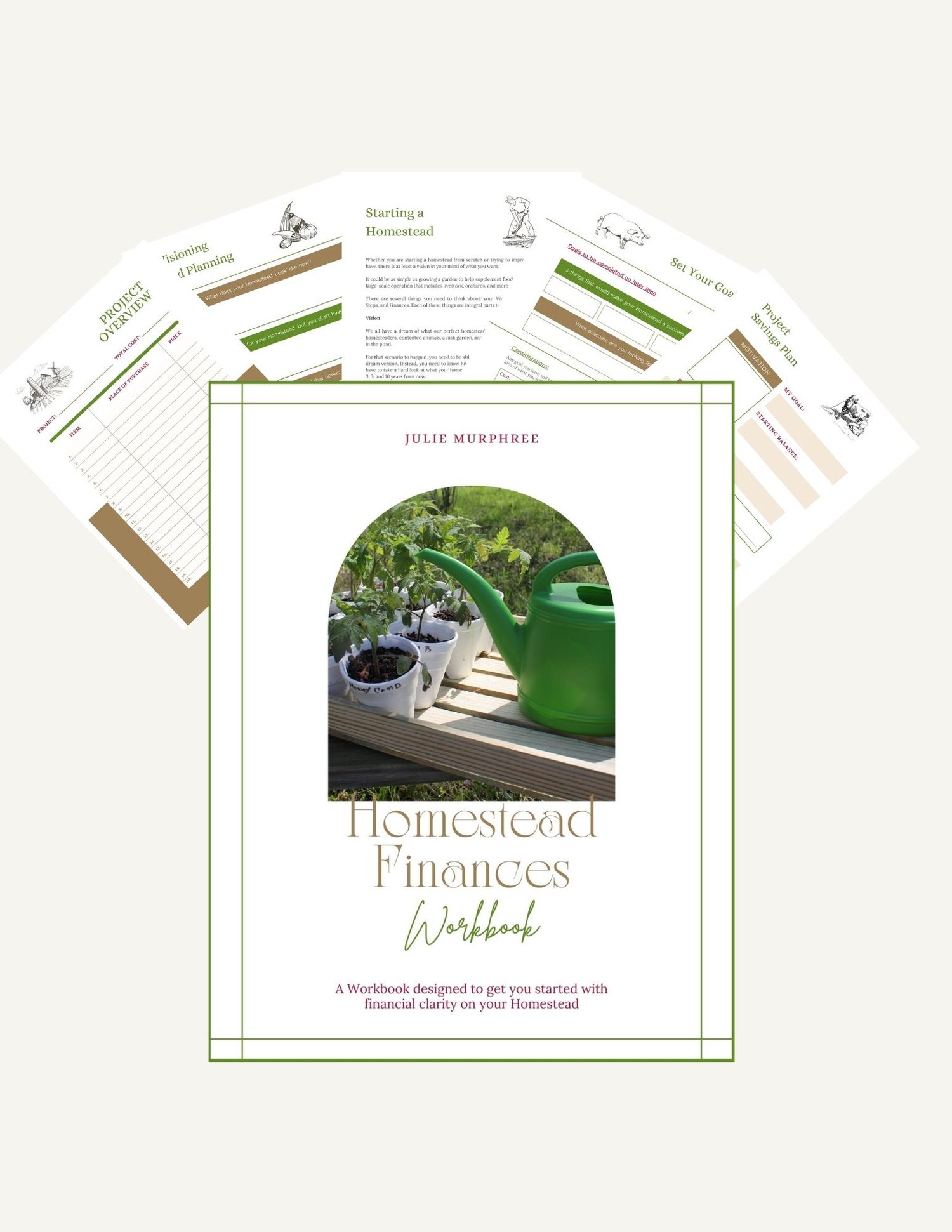 Homestead Finances eWorkbook
On Sale
$8.99
Homesteading takes a lot of work and dedication. To make your homestead successful, it means getting up early and going to bed late. With all the other things we worry about on our homestead, the one thing we should feel secure with is knowing that our finances are in order. But what exactly do we need to plan for?
This Homestead Finance eWorkbook isn't how to do a budget for your homestead - but will help you know how to create a budget through defining your visions, planning, goal setting, and how to prepare for success!
Through information to get you started and a series of helpful worksheets, you will be able to focus on what you want your homestead to look like - today, a year from now, and well into the future.
Some of these worksheets include:
Vision & Planning
Set Your Goals
Preparing for Success
Action Steps
Livestock Records
Project Savings Plans
Basic Budgets
And more!
Are you ready to take your Homestead to the next level, with all your plans, goals, and financial plans defined and in order? Then the Homestead Finance eWorkbook is a great place to start!