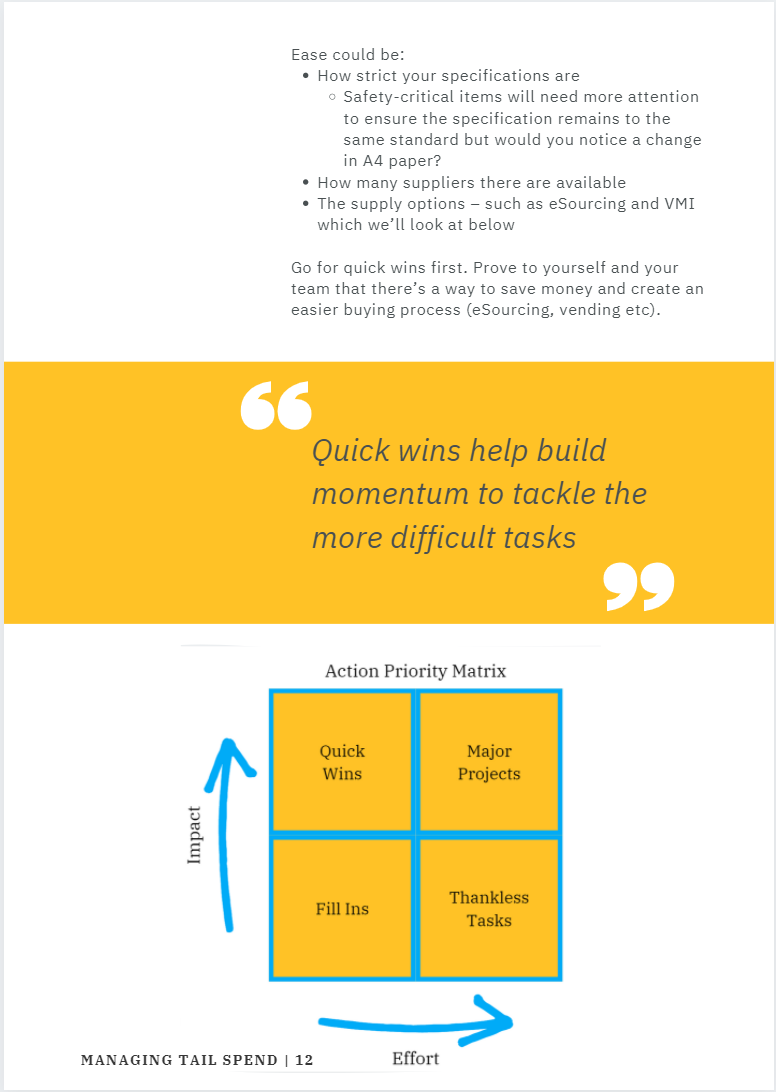 Managing Tail Spend A Practical Guide
On Sale
£9.99
Preview
How much do you spend with third parties? And how much of this do you ignore on a day-to-day basis? 
The part that usually gets ignored is the 'tail' spend and there's loads of
value to be had in tackling it
.
After reading this practical eGuide, you'll be able to:
Determine the common tail spend problems, such as duplication and price creep
Categorise the products and services you buy 
Save money on both hard and soft costs 
Implement proven techniques for saving money in this area
As well as the eGuide, you will receive an Excel template on how to do a Pareto analysis and manage your tail spend. 
With this guide, you'll have everything you need to get your supply chain under control and start saving money. 
This 19-page guide is full of
practical advice
,
real-life examples
 and
proven techniques
to get this spend under control, save time and money.
Download now to kick start your supply chain.