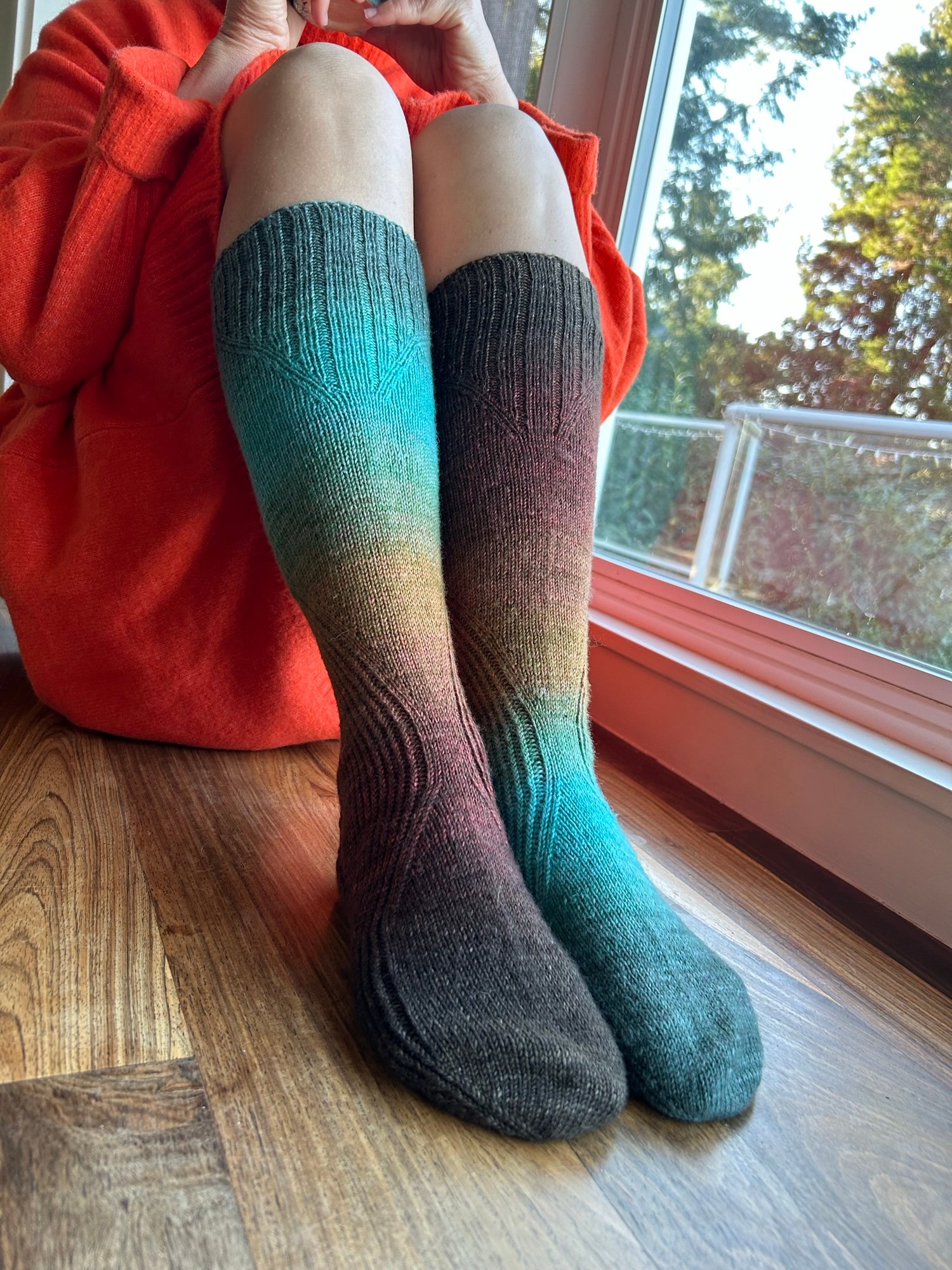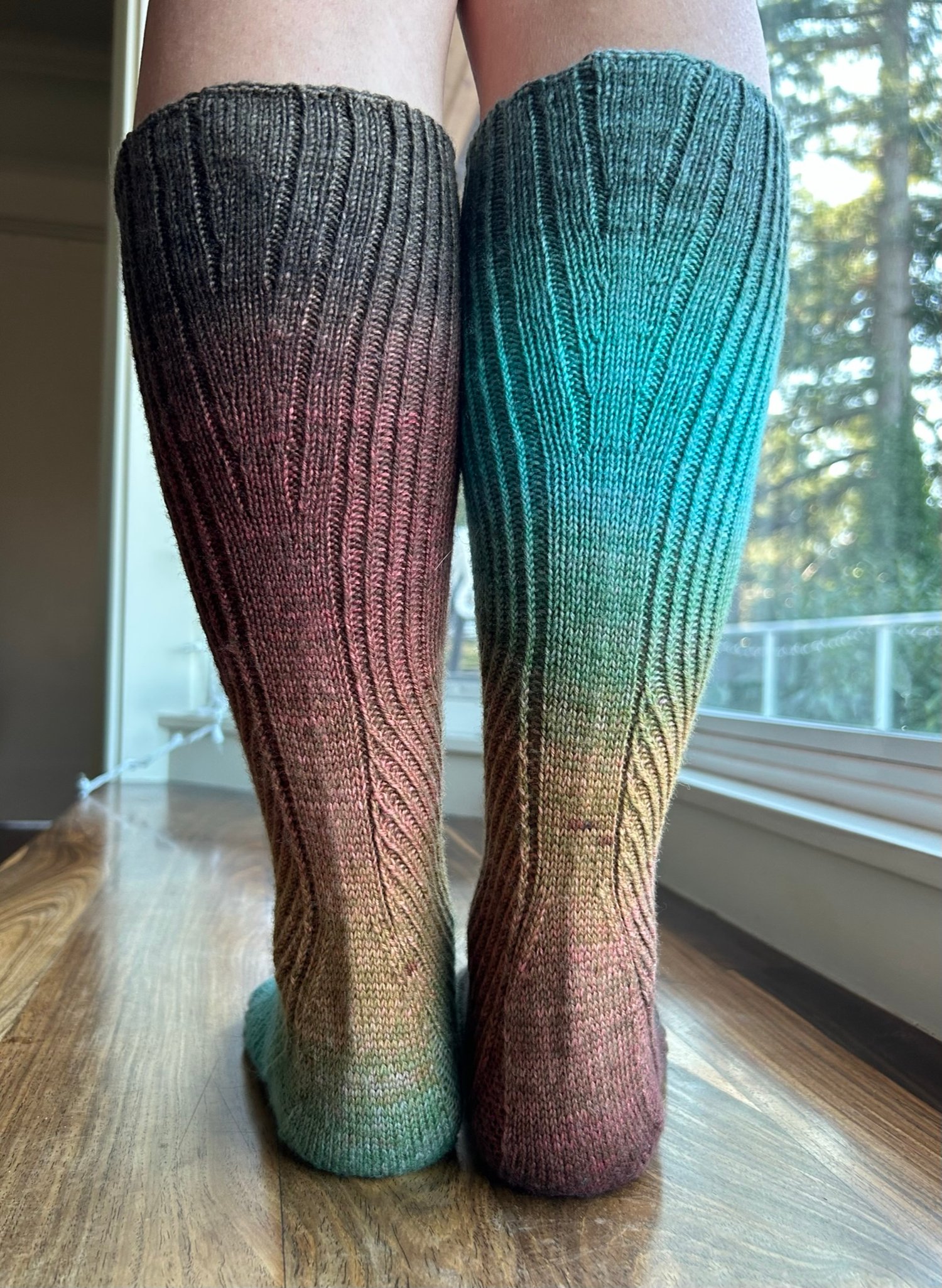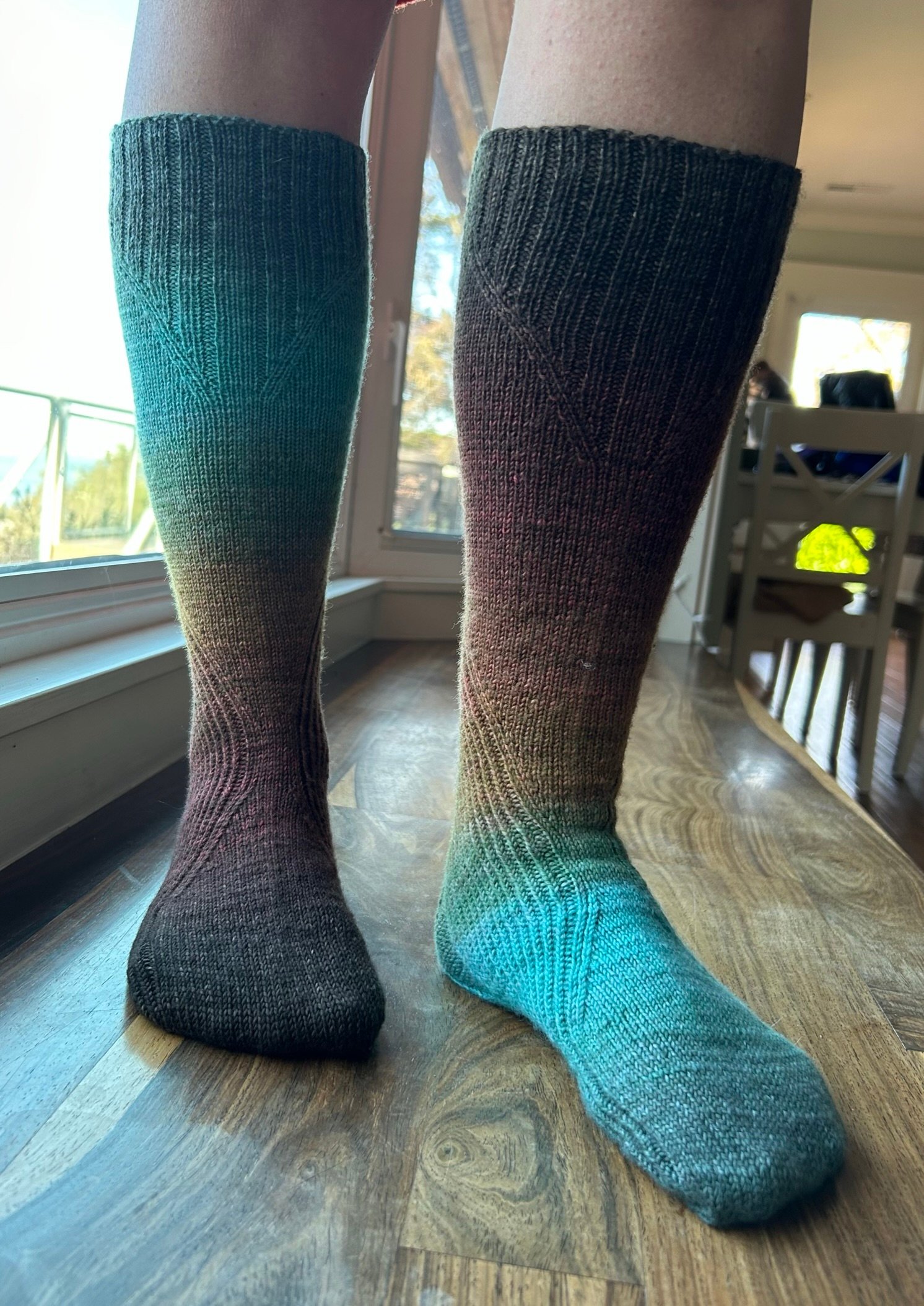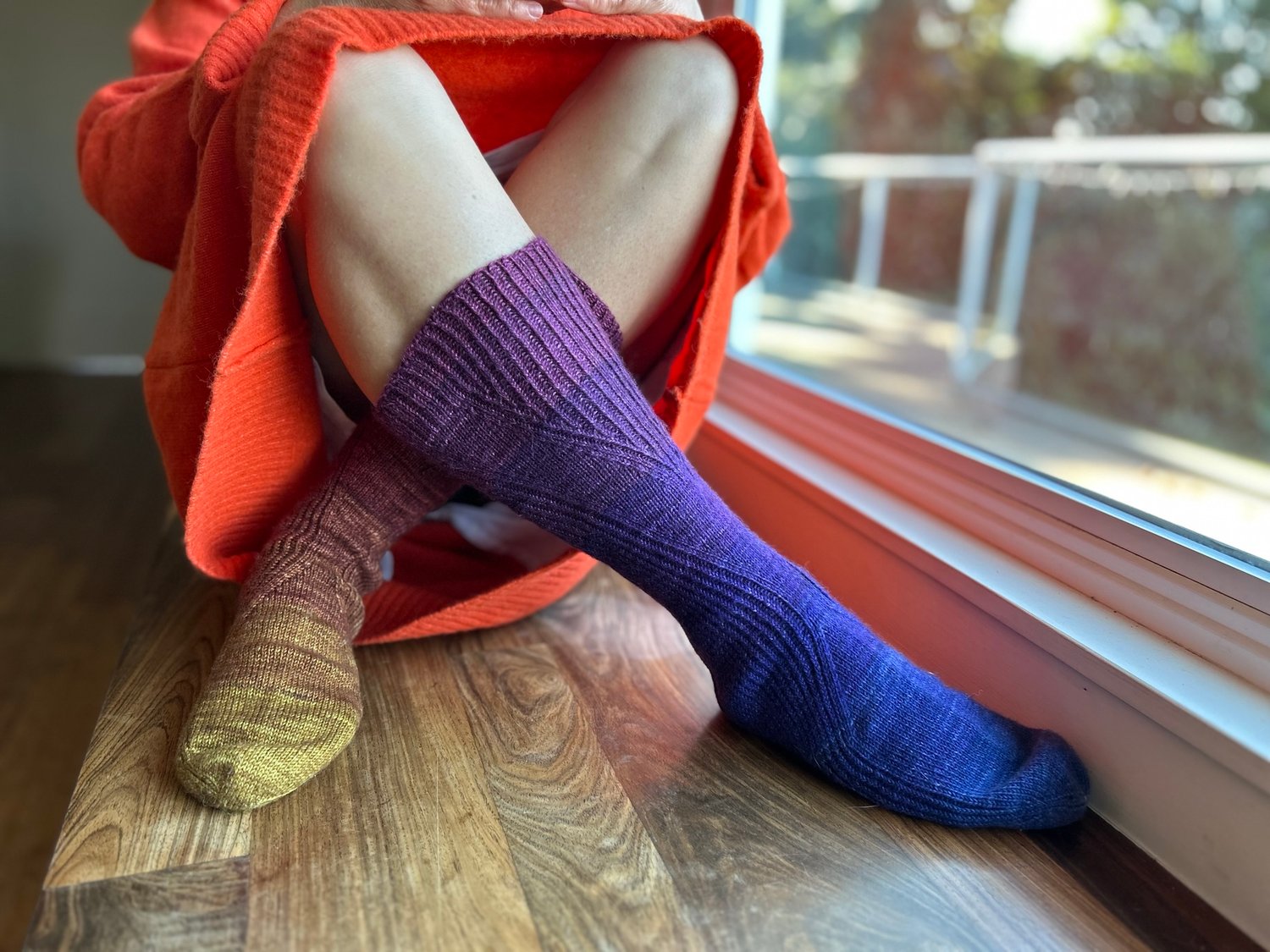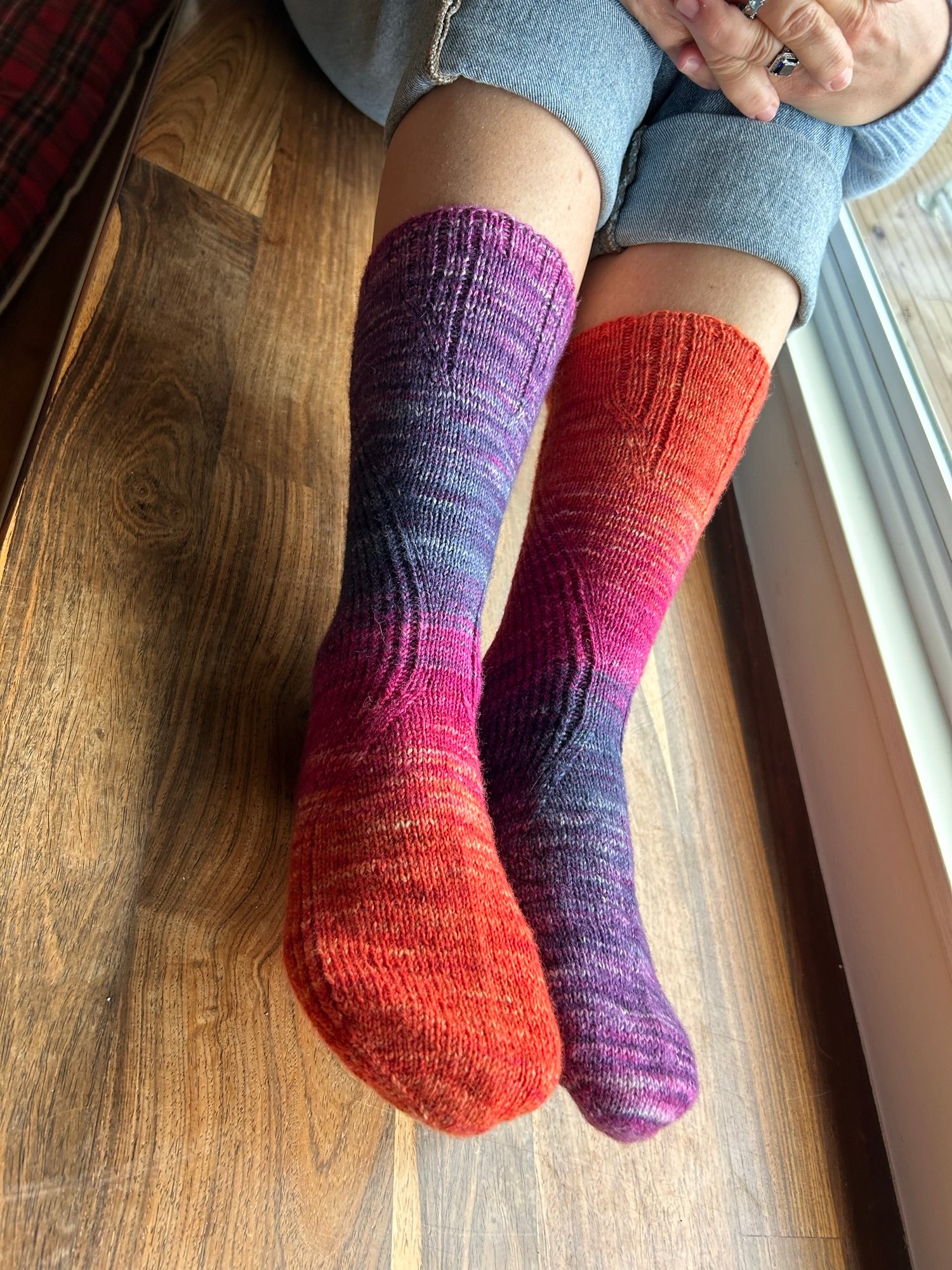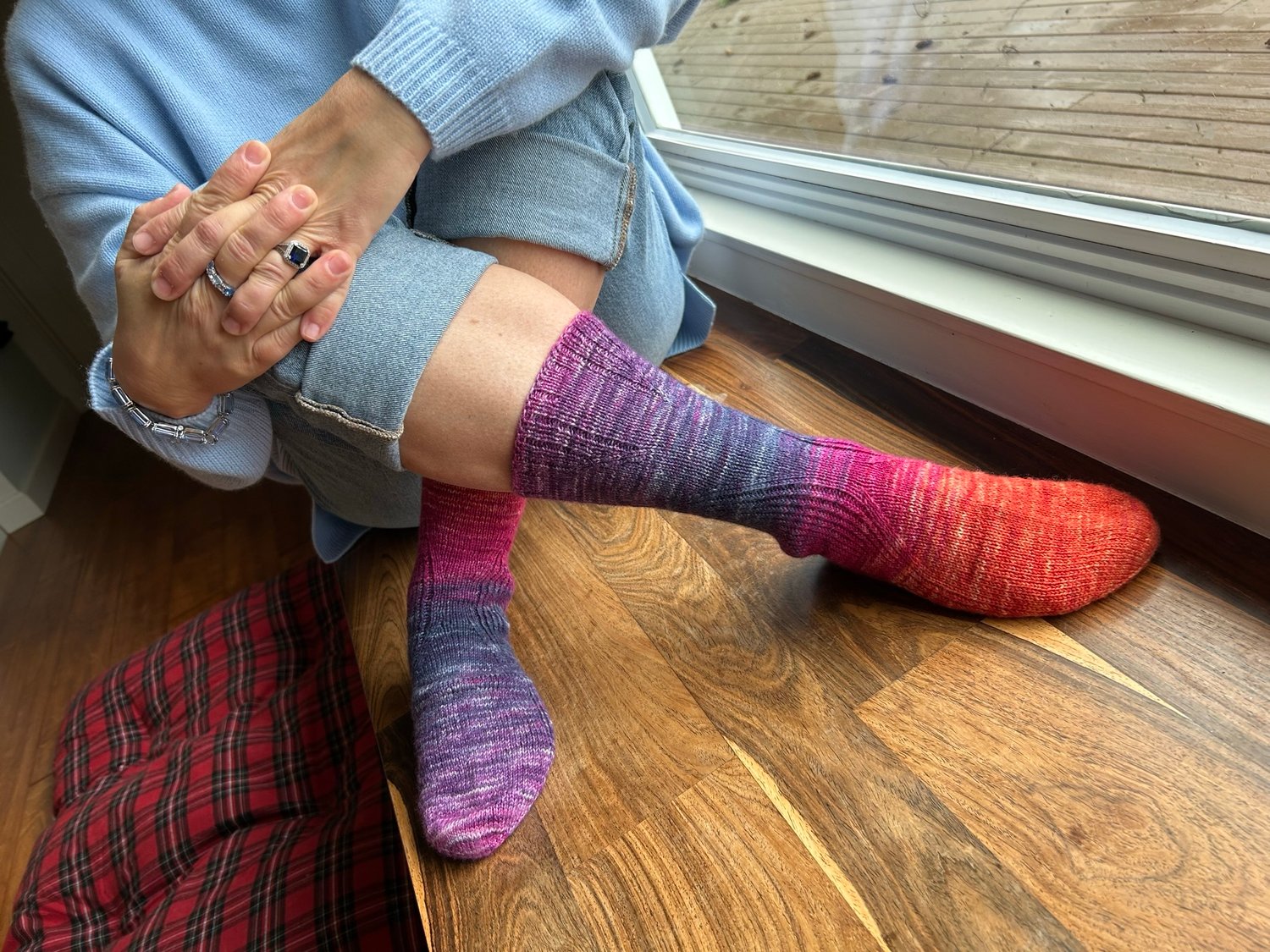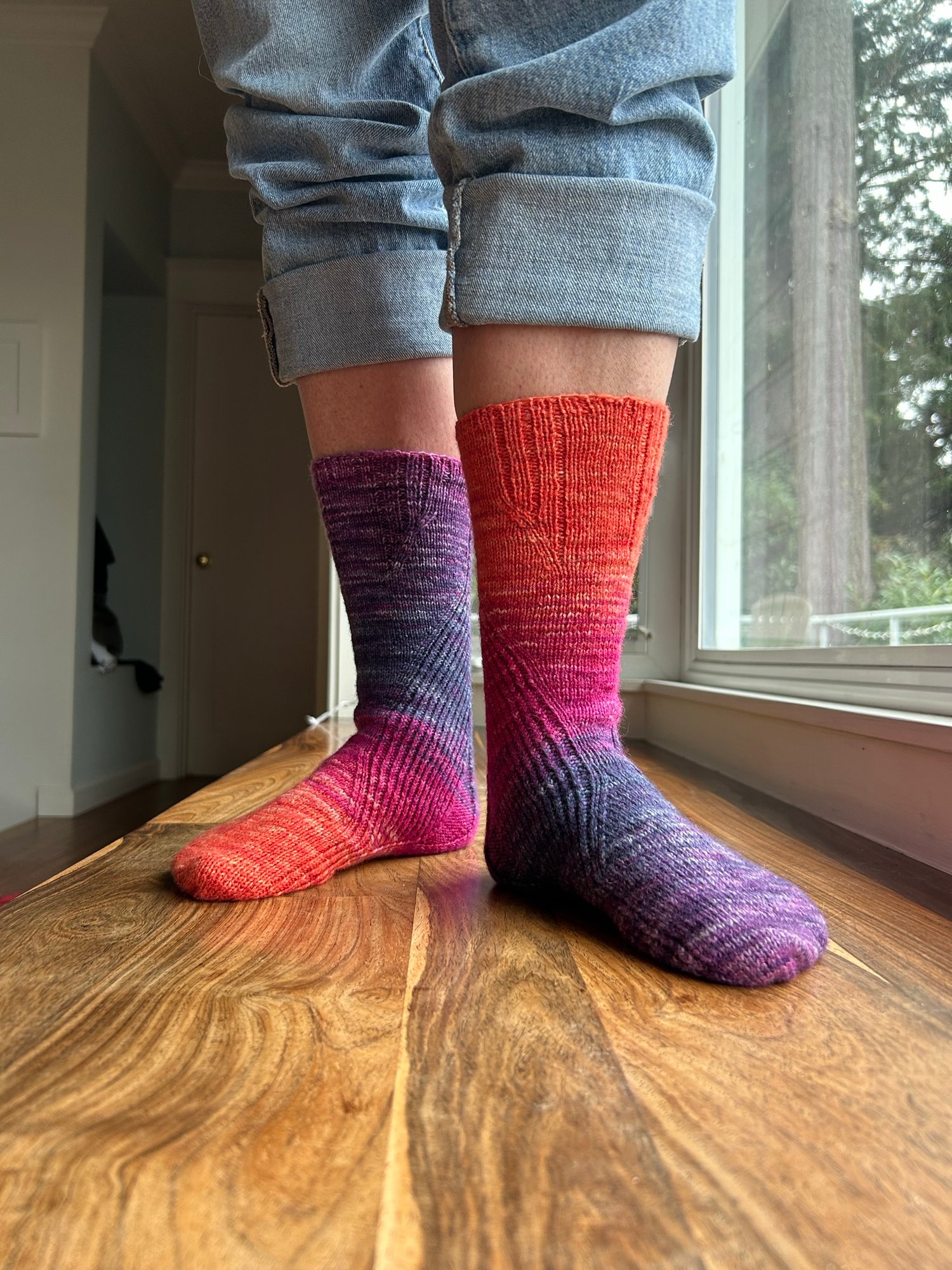 Singularity
$7.00
I am an avid sock knitter and designer and I am in love with gradient yarn. I find the gradual color change mesmerizing. But using gradient yarn to knit socks is tricky. Socks are not worked continuously – the rounds are interrupted by the heel turn, which is worked back and forth. By the time you finish the heel and return to working in the round, your slow-moving gradient has probably taken a noticeable leap, yielding a break in hue right across the instep.
Singularity is engineered to yield a perfect unbroken gradient along the length of the entire sock. The unique heel structure is worked in the round along with the sock body, allowing a single working strand to flow continuously from toe to cuff. It celebrates gradual color change in all its beauty and glory. No matter where you transition from foot to heel to leg, the resulting sock perfectly reflects the color's journey.
Because of the unusual construction, the sock feels quite snug while pulling it over the ankle. Once on, it fits beautifully and snugly.
This download is multiple files because each size (S, M, L, and XL) has its own file.