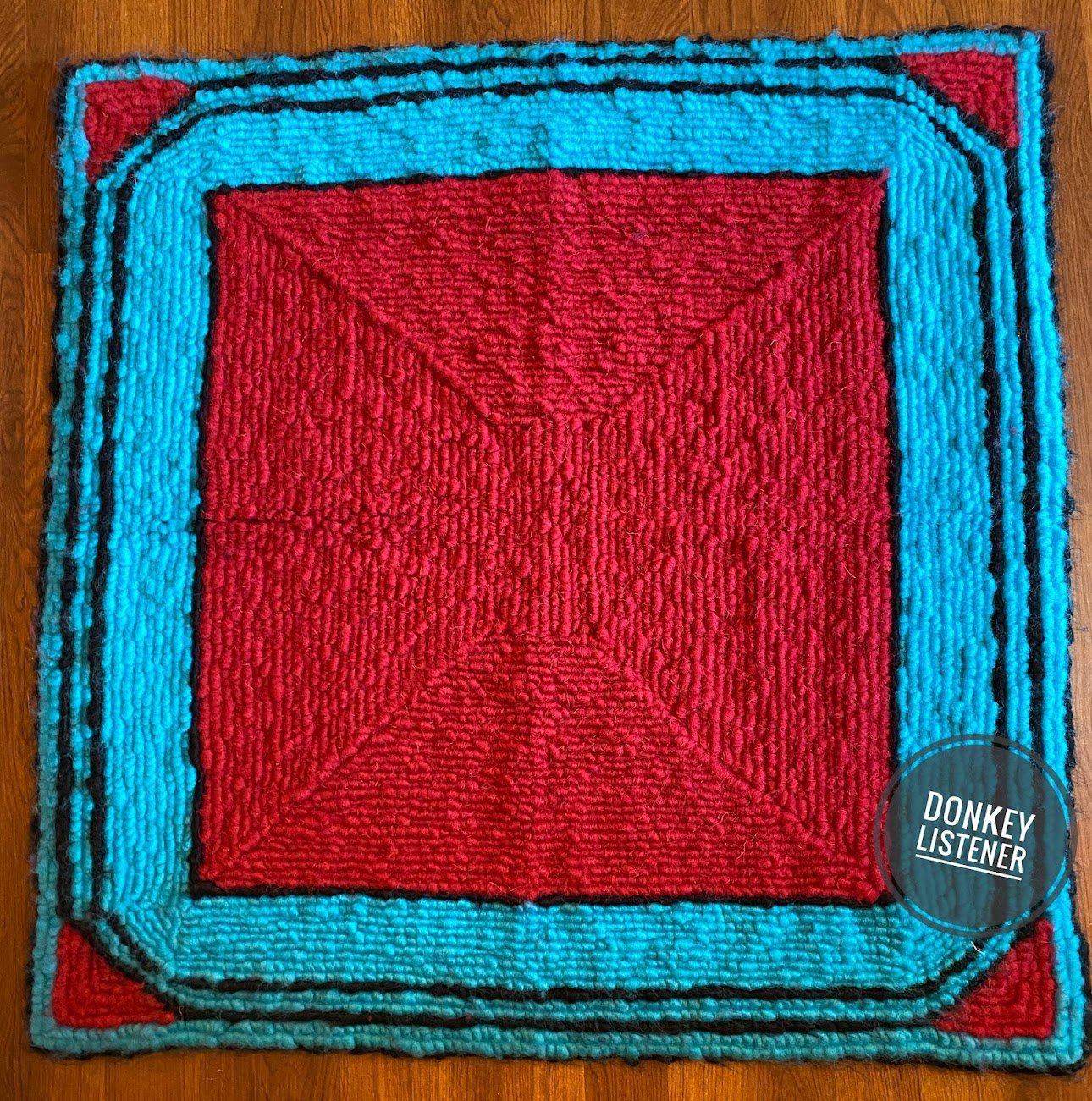 Wool Pulled Custom Saddle Pad for Riding and Pack Saddles(Available to Members only!)
This item is only available to members of the Donkey Training Membership Group on Patreon. Please do not order unless you are a member. Thank you :-)
I specialize in tack for donkeys, but I'm happy to make any equine companion a comfy pulled wool saddle pad.
There is not a better saddle pad for donkeys, mules or horses!
🌟Wool pulled (or hooked) saddle pads are long lasting and more shock absorbing than any other saddle pad. 

Want to read more about why these are the best, most comfy saddle pads?
Pulled Wool Saddle Paddle Pad Article 
❤️This is a custom handmade item and takes 6 to 8 weeks to make.
Pick 2 to 3 color choice and size. (email angie@donkeylistener.com for color request)
Solid colors can be made or multiple colors in the stripes pattern.
Designs like triangles, hearts or diamonds take longer and have an added cost.Please email, call or txt for a price quote.  
Pack saddle pads are longer on the ribs than a normal pad. Call or email for a custom quote. 
Please contact me with any questions.