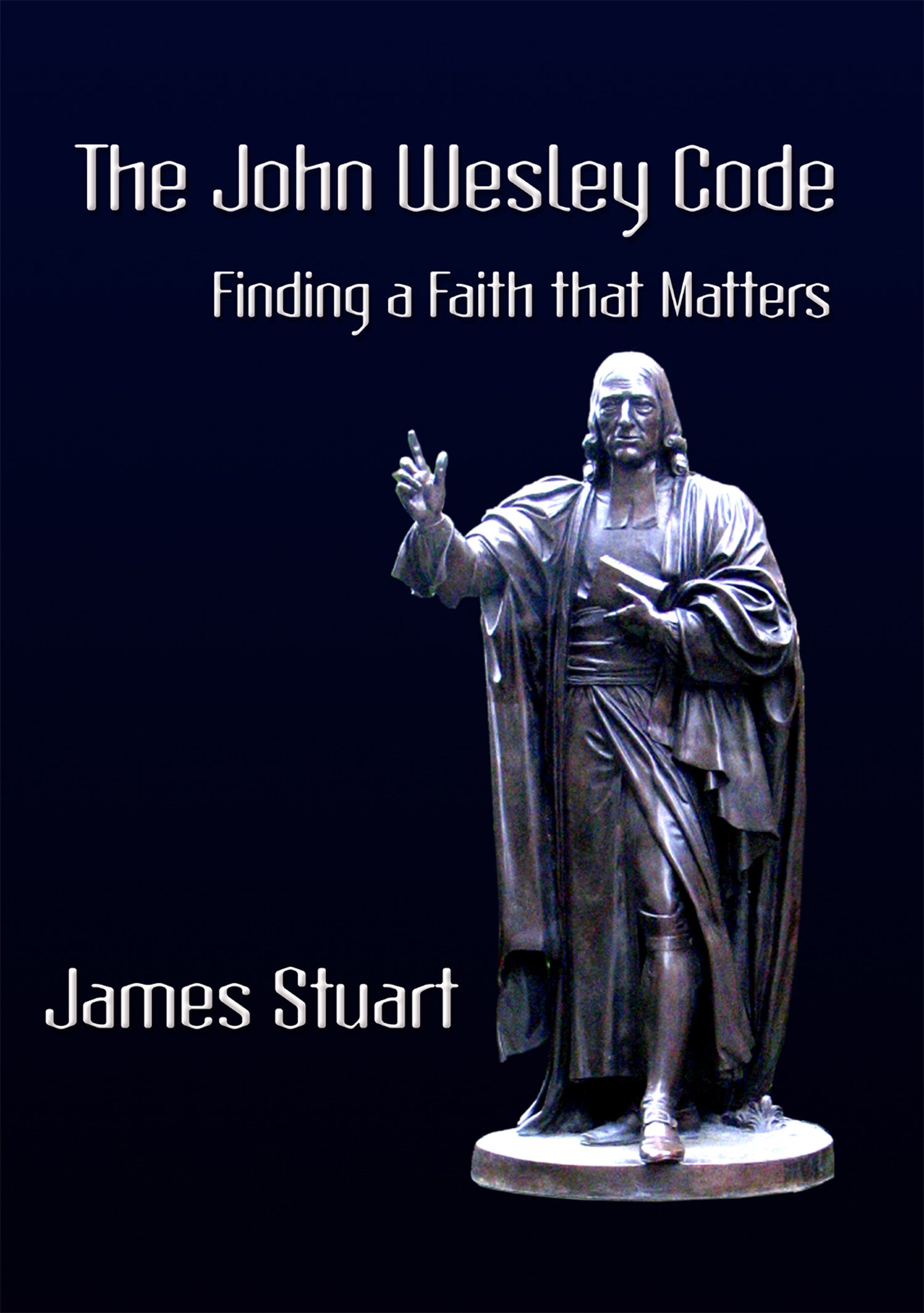 The John Wesley Code: Finding a Faith That Matters
On Sale
By James Stuart

John Wesley wanted Christians to be people with warm hearts, catholic spirits, a whole gospel and an open mind. James Stuart shows how John Wesley can help people find a living way and a new vision today if they are prepared to listen and learn from Wesley.

Stuart paints a challenging portrait of Wesley, profoundly transformed and driven by the love of God, who chose to stand alongside the poor and dislocated people of his day and offer a message of healing, hope and personal transformation.

Because Wesley was so in touch with the presence of God's grace and love in his life, he can offer us fresh, new ways for ministry in a postmodern society. John Wesley was one of the best known figures of the 18th century. For 50 years he tirelessly rode the length of Britain preaching his message of 'plain truth for plain people.' He turned aside from a comfortable and well-provisioned life as a Fellow of Lincoln College, Oxford to live and work among the poor and needy.

Wesley once observed, "we may not know much in this life, but we can love much." It was this emphasis on perfect love – love of God and love of others, love as the end purpose of life and love as the reason for life, love which was both universal and unconditional – that made the message of Methodism sound like a new gospel to those oppressed and weighed down by the forces of privilege, class and power.

Drawing on the best of current and historical scholarship, James Stuart traces the writers, theologians, people Wesley met and the key experiences that shaped Wesley's ideas.

Stuart then revisits the enduring themes and other principles of Wesley and the early Methodists, to see how they can transform your life and practice, help you engage with doubts, inspire your theology, and help in finding a faith that matters for our lives today.


Study Guide

This eBook edition includes an 11 session study guide to enable small groups to explore the book's messages in more depth.


About the Author

 Dr James Stuart was born in New York City and received his BA in history from Franklin and Marshall College in Lancaster, Pennsylvania. He served as an officer in the US Navy before pursuing theological studies in the United States, England, Germany and Switzerland. He holds a doctorate in systematic theology and social ethics from the University of Zürich, Switzerland.

He has served churches in Pennsylvania, Kentucky, Illinois and New Zealand, was the John Wesley Lecturer in Systematic Theology at St John's Trinity Theological College in Auckland, and has taught at universities in Illinois and Oregon. While serving as chaplain at the University of Canterbury, he lectured in sociology and peace studies. He is the author of two other books, The Many Faces of Christ (1998) and Making Meaning, Finding Health (1999) and has written numerous articles on religion, theology and ethics.