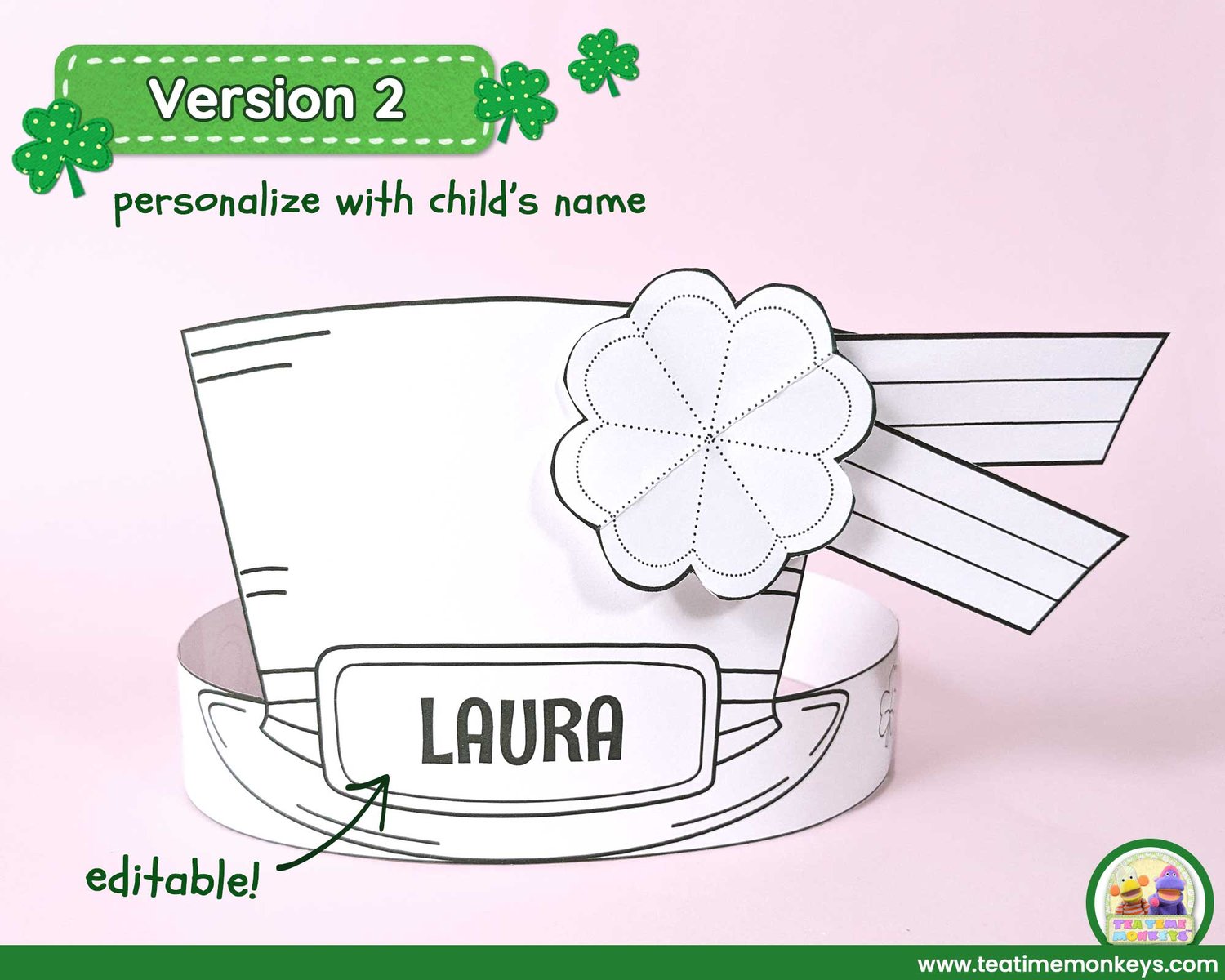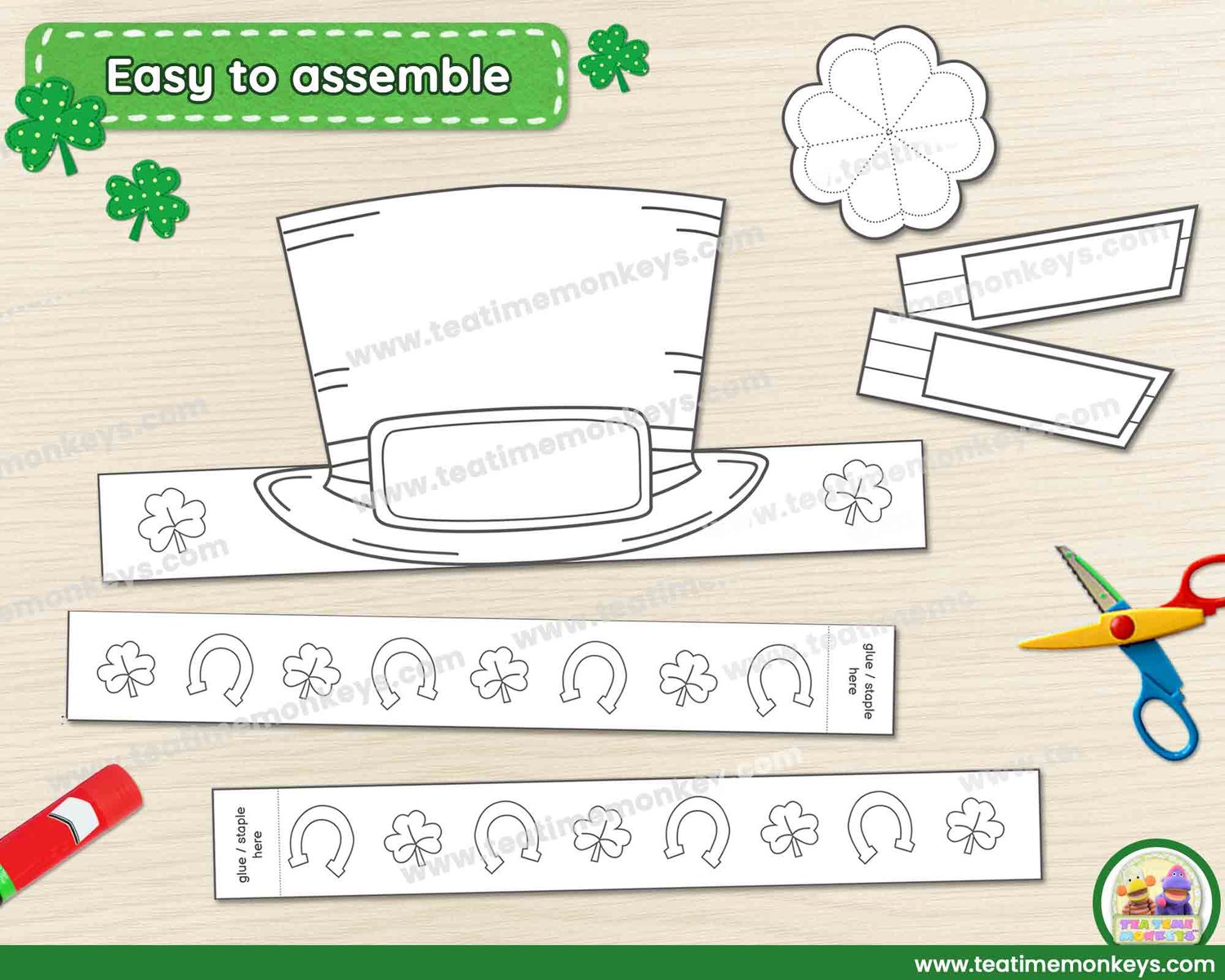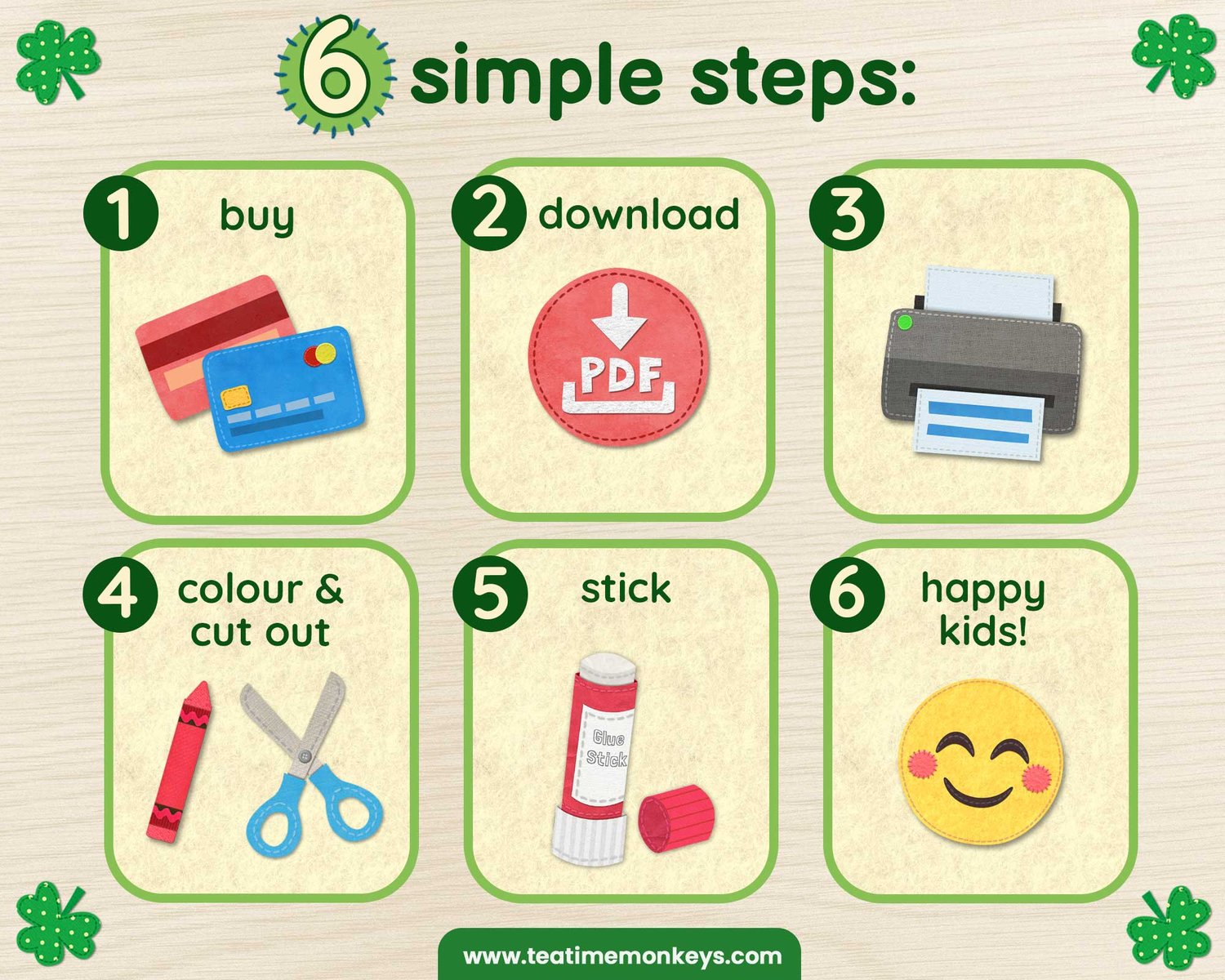 Lucky Leprechaun Hat for Colouring
On Sale
This Lucky Leprechaun Hat to colour and decorate is a fun St. Patrick's Day craft to do with kids of varying ages. It's also a fantastic way to get them thinking of things to feel lucky about!
THERE ARE 2 VERSIONS INCLUDED:
VERSION 1: "I am lucky to have..." - Children brainstorm things that they feel lucky to have, write them on the ribbons and then stick the ribbons and clover rosette onto the hat.
VERSION 2: personalize the hat by adding a child's name to the hat's buckle, then decorate the hat with the clover rosette and Irish flag ribbons.
You can edit the text on the buckle and ribbons, or delete it to leave everything blank for children to write in or decorate themselves! 
You get:
Full instructions on how to make the craft
Lucky Leprechaun Hat in black line (2 versions, both editable)
Editable ribbons
Decorative ribbons
Clover rosettes
To make the hat you will need:
Cardstock for printers
Scissors
Glue, sticky tape or a stapler
How to edit the text:
Click in the editable blue text boxes in the pdf.
Change or delete the text.
The blue box background will not appear when printing.
Please note that the font used does not support all languages.
THIS HAT IS ALSO AVAILABLE IN COLOUR: Lucky Leprechaun Hat - Printable St Patrick's Day Craft    **SAVE WHEN YOU BUY TOGETHER!**Songs, videos, crafts & other free resources on our website!
Original illustrations by Tea Time Monkeys! © 2022 Biggabug