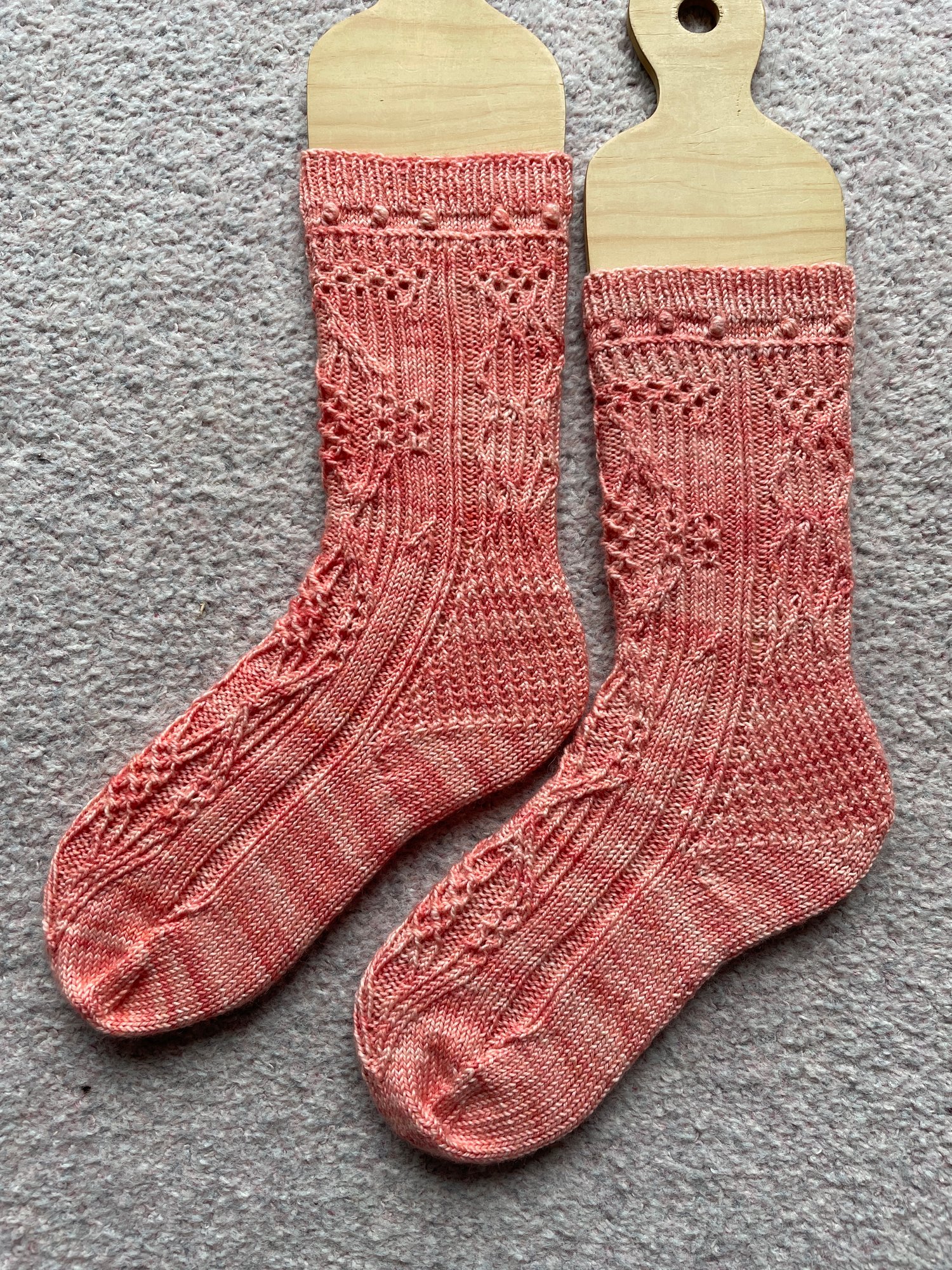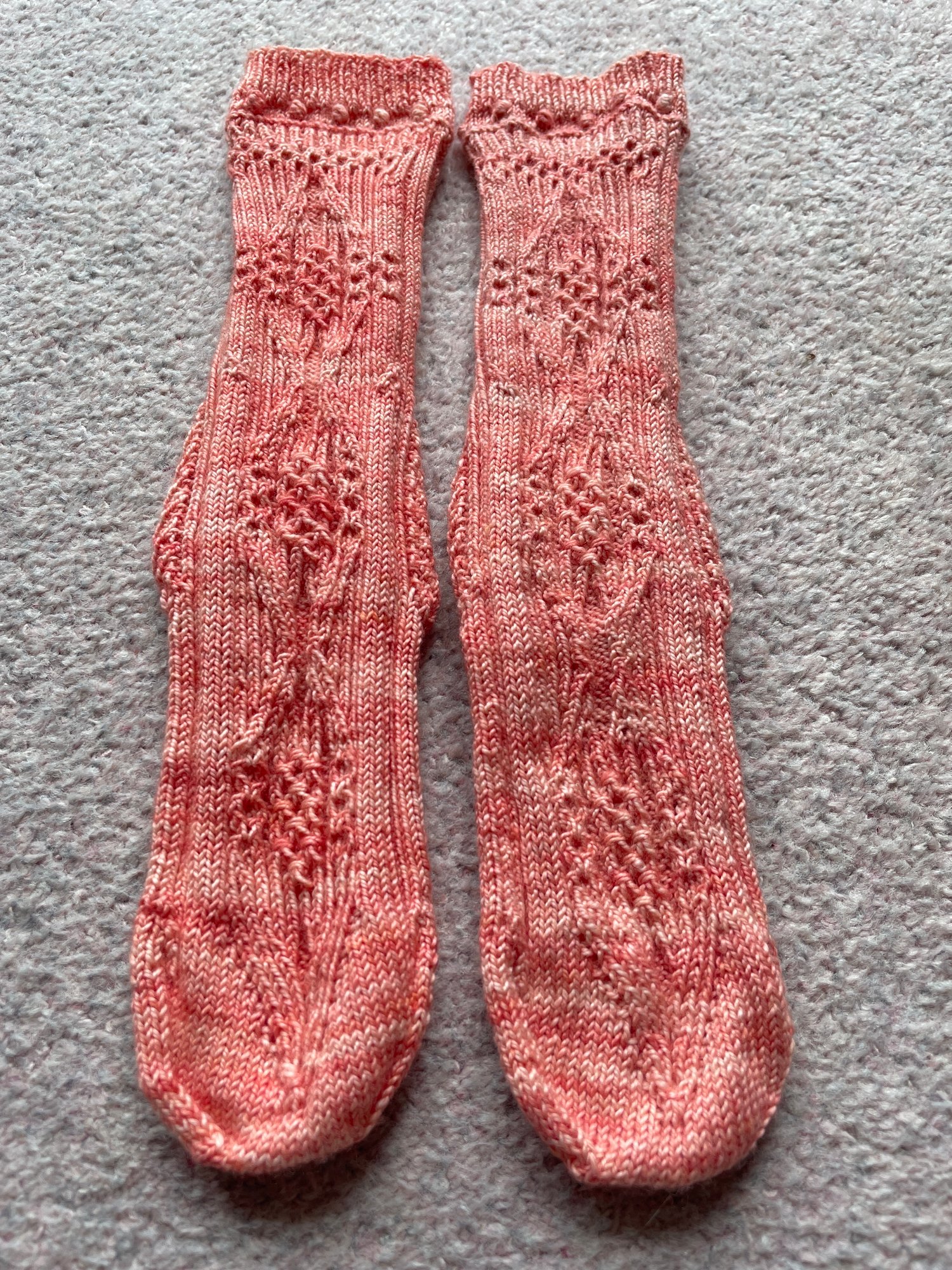 Soda Fizz socks Knitting Pattern
On Sale
This is a knitting pattern to make a pair of socks using 4 ply yarn and 2.5mm needles. 4 sizes are given. The written instructions cover the construction, with the textured stitches being fully charted.
Imagine a long cold drink with bubbles of fizz, ice cubes and streams of condensation running down the side of the glass.
Soda Fizz combines twisted rib stitches with a few more interesting stitch combinations, to create a pattern that starts with intrigue, and then slips easily off the needles as you progress.